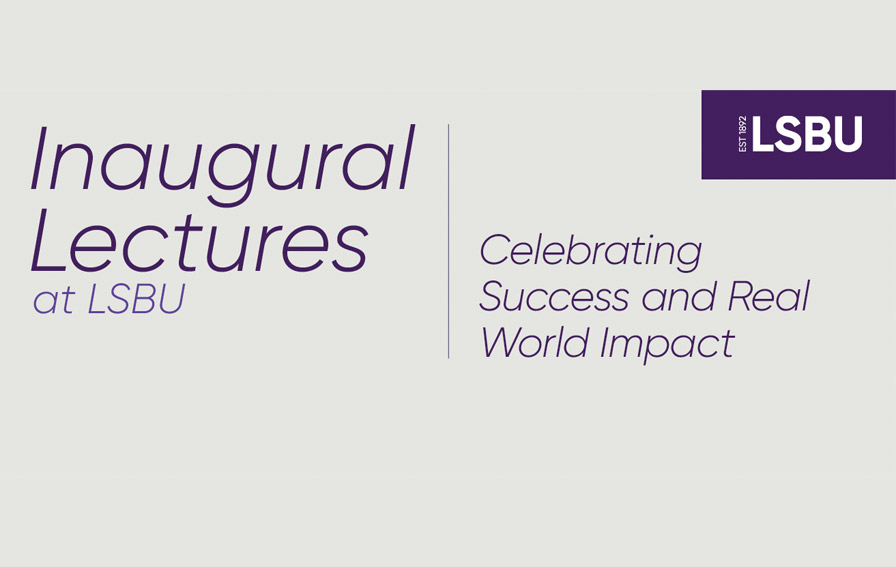 Design and Engineering for Sustainability and Circularity
Transforming theory into practice to create real change - Deborah Andrews
Register Now
About this event
Date: 01 February 2023 - 01 February 2023
Time: 18:00 - 20:00
Price: Free
LSBU are proud to present this inaugural lecture by Professor Deborah Andrews as part of our inaugural lectures programme for 2022-23.
Professor Andrews is Professor of Design for Sustainability and Circularity within LSBU's School of Engineering. Her passion for sustainability & embedding this into her students and the curriculum as a way of creating positive change is innovative, challenging and undeniable. We hope you'll join us to experience this for yourself - this page will be updated in the coming months.
Inaugural lectures are an occasion of significance in our professors' careers at the University. They provide an opportunity to recognise and celebrate the achievements of our recently appointed professors who are undertaking research, innovation, engagement and teaching activities in their field of expertise.
Our lectures are open to all LSBU Group staff & students as well as to members of the public and are free of charge. They are taking place in person and will be recorded. They are not being live streamed at present.
You can check out the full programme of our inaugural lectures here.
________________________________________________________________________________________________
Design and Engineering for Sustainability and Circularity
Transforming theory into practice to create real change
By Professor Andrews, Professor of Design for Sustainability and Circularity, School of Engineering, LSBU
Description: Until relatively recently 'sustainable development' was often considered as something applicable to 'developing' rather than 'developed' countries and 'sustainability' was generally associated with economics. Fortunately perception of both concepts has changed significantly over the past ten to fifteen years although the number, scale and complexity of challenges associated with the transition from unsustainability to sustainability is increasing.
In this inaugural lecture Professor Andrews will describe how personal interest in 'green issues' evolved into professional practice, which is underpinned by whole systems thinking, and the integration of technological and human factors; she will also discuss the importance of design and engineering, and reactive and proactive approaches to the challenges of sustainability and circularity now and in the future.
Biography: Deborah initially studied Industrial Design at the Royal College of Art but she gradually moved from very conceptual to more technical design completing a PhD at Imperial College. Her research focus is sustainable design and manufacture, which involves the Circular Economy, Life Cycle Sustainability Assessment, user-centred design and behaviours. She has 20+ years' experience in this area, has published 60+ research articles and book chapters and became a Chartered Environmentalist in 2012. She collaborates closely with industry and is regularly invited to speak at related business and trade events and leads training sessions for professionals. She brings this experience to the classroom so students benefit from research (and enterprise) informed teaching. Deborah is also an active member of the Institution of Engineering Designers and is a member of the Education and Training Committee, and course and professional accreditation panels.
________________________________________________________________________________________________
Programme
5.45pm – Arrival & registration
6pm – Welcome & introduction
6.05pm – Inaugural lecture: Design and Engineering for Sustainability and Circularity - Professor Andrews, Professor of Design for Sustainability and Circularity, School of Engineering, LSBU
7pm – Closing remarks
7.15pm – Networking & refreshments
8pm - Close
Please share this event with anyone you feel might be interested or benefit for attending. Your support can ensure the event reaches a wider audience.
You will receive a confirmation email with more information a few days before the event takes place.
We look forward to seeing you!