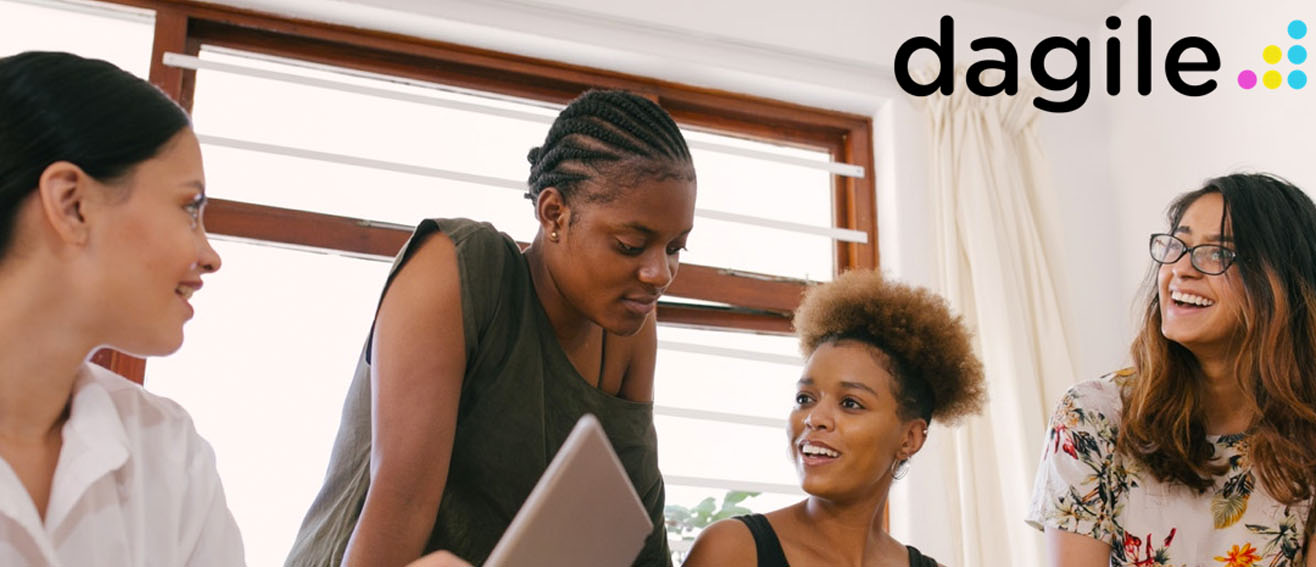 The future is bright, the future is digital!
DAGILE – providing free online digital skills and leadership development for the London work force
Register Now
About this event
Date: 15 April 2021
Location: This event will be delivered virtually
Time: 11:00 - 13:00
Price: Free
Organiser: LSBU
It is a new world that we are living in, a hyper digital world. This has dramatically brought the need for all businesses to embrace the digital transformation and invest in upskilling workforces. These skills for jobs are at the forefront of both professionals and business leaders minds.
Whether you are a small business, a freelancer, a sole trader or on the furlough scheme, and whether you work in the private or public sector, being able to excel in your job and tomorrow's workforce requires developing digital competences and leadership knowhow.
The recently published White Paper 'Skills for Jobs' emphasise the need to ensure access to flexible training for all through innovative approaches such as online and remote learning. There is real ambition to invest in vocational learning to meet the skills gaps that exist now and in the future. It will only enhance businesses and the UK's ability to compete in the global economy and provide people with more sustainable careers.
By attending this event, you will get an understanding of the free training opportunities available through the DAGILE Project. All we ask is that you invest your time and study commitment into your learning and development to help you better navigate the landscape of today and tomorrow's job market.
The benefits of joining the DAGILE project include:
expert tuition from corporate lecturers in a number of subject areas relating to the digital economy
accredited qualifications from OCN London on a wide range of short courses aimed at bridging any digital skills gap, improve in-job progression and enhance career prospects
explore topics related to Digital Marketing, Digital and IT Skills, Digital Creative and Leadership Management as well as Basic Skills English/Esol and Maths
DAGILE courses are flexible and delivered on-line to fit around your work and life commitments
We welcome applications from individual employees and businesses alike.
Provisional Programme
11am – Welcome & Zoom functionality - Neil Hudson-Basing, Corporate Events Manager, LSBU
11:05am - About the DAGILE Project – Sandra Turner, DAGILE Project Manager
11:20am – 'Why investing in your the digital learning is important to the UK Economy' - Amarjit Dhanjal, Curriculum and Relationship Development Manager, OCN London
11:40am – Q&A
12pm - Meet the Course Leads
Join a breakout room to hear more about the subject pathway you are most interested in. You will learn more the Units and Awards offered, the skills and knowledge learners can expect to gain, the timelines for our courses as well as understand more about assessment and the online learning platform.
Creative Digital – (Amin Rahman, Lecturer at Ravensbourne University London)
Digital and IT Skills – (George Bamfo, Lecturer at London South Bank University)
Digital Marketing/ Leadership and Management – (Thomas Empson, Lecturer at London South Bank University)
Basic Skills – (Sandra Turner)
12:50pm - Closing summary & thank you - Sandra Turner
If you have any further questions, please email us on info@dagile.uk.
This event will be delivered virtually via Zoom. You will receive the joining instructions the day before the event takes place.