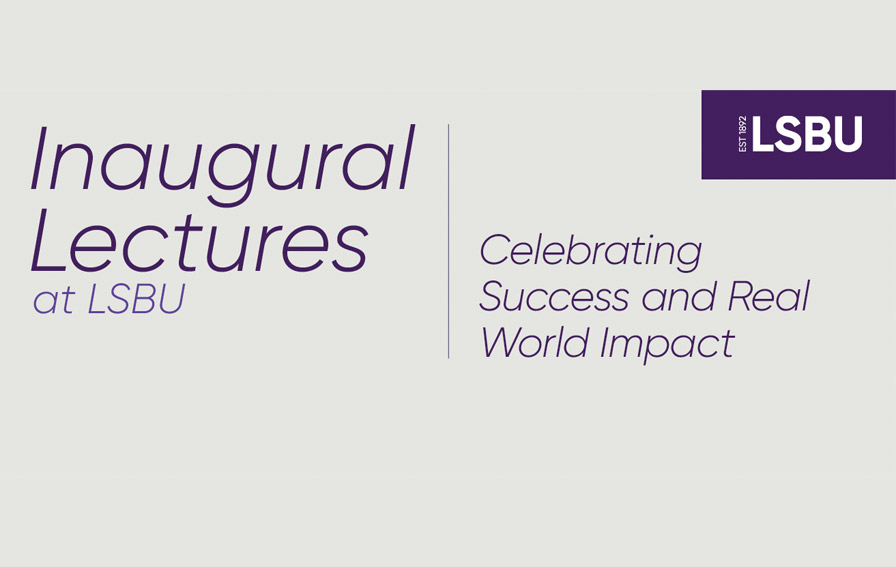 Digital Technologies in Design and Construction
Past, Present and Futures - Chris Harty
Register Now
About this event
Date: 24 May 2023 - 24 May 2023
Time: 18:00 - 20:00
Price: Free
LSBU are proud to present this inaugural lecture by Professor Chris Harty as part of our inaugural lectures programme for 2022-23.
Professor Harty was appointed as LSBU's new Dean of the School of Built Environment & Architecture in June 2022 and we're delighted to present his inaugural lecture where he'll be focusing on the impact of technology on design & construction. You can read more about his insightful lecture & impressive career below and we hope you'll join us for his inaugural lecture to hear more about this topic and his first year at LSBU.
Inaugural lectures are an occasion of significance in our professors' careers at the University. They provide an opportunity to recognise and celebrate the achievements of our recently appointed professors who are undertaking research, innovation, engagement and teaching activities in their field of expertise.
Our lectures are open to all LSBU Group staff & students as well as to members of the public and are free of charge. They are taking place in person and will be recorded. They are not being live streamed at present.
You can check out the full programme of our inaugural lectures here.
________________________________________________________________________________________________
Digital Technologies in Design and Construction
Past, Present and Futures
By Professor Chris Harty, Dean, School of the Built Environment and Architecture, LSBU
Description: There is no doubt that the last two decades have seen an explosion of possibilities and practices around integrating and collaborative digital technologies within design and construction. This has been accompanied by a similarly extensive political and industry commentary on technology's promise to fundamentally improve the sectors' working practices, efficiency and societal contribution. This lecture examines where this journey has taken us so far, and where it may be going. I will present a (certainly personal and probably contestable) narrative of the development digital innovation in the digital built environment, told through a series of research projects spanning over ten years. It is a narrative which is partly about progress and partly about proliferation and fragmentation.
It raises questions about the scale of reconfiguration needed by the sector to exploit the advantages and efficiencies promised by digital technologies, or at least by the rhetoric accompanying them. It argues that new technologies often serve to reveal existing and entrenched challenges in the organisation of the sector, rather than being the solution. And whilst there is no doubt that digital technologies are changing practices and have demonstrated significant positive impacts, the question remains where this is leading the sector against the imagined future of efficiency, productivity and value. From early digital coordination of design, through emerging forms of stakeholder engagement to integration of robotics into construction processes, the lecture will try to speculate on what futures may be coming.
Biography: Chris Harty is Professor of Technology and Organisation and Dean of Built Environment and Architecture at London South Bank University. Previously he was Head of the School of the Built Environment at the University of Reading. His research focuses on the interactions between organisations, people and technology in the built environment and the potential impacts of new technologies on industry practice.
________________________________________________________________________________________________
Programme
5.45pm – Arrival & registration
6pm – Welcome & introduction
6.05pm – Inaugural lecture: Digital Technologies in Design and Construction - Professor Chris Harty, Dean, School of the Built Environment and Architecture, LSBU
7pm – Closing remarks
7.15pm – Networking & refreshments
8pm - Close
Please share this event with anyone you feel might be interested or benefit for attending. Your support can ensure the event reaches a wider audience.
You will receive a confirmation email with more information a few days before the event takes place.
We look forward to seeing you!