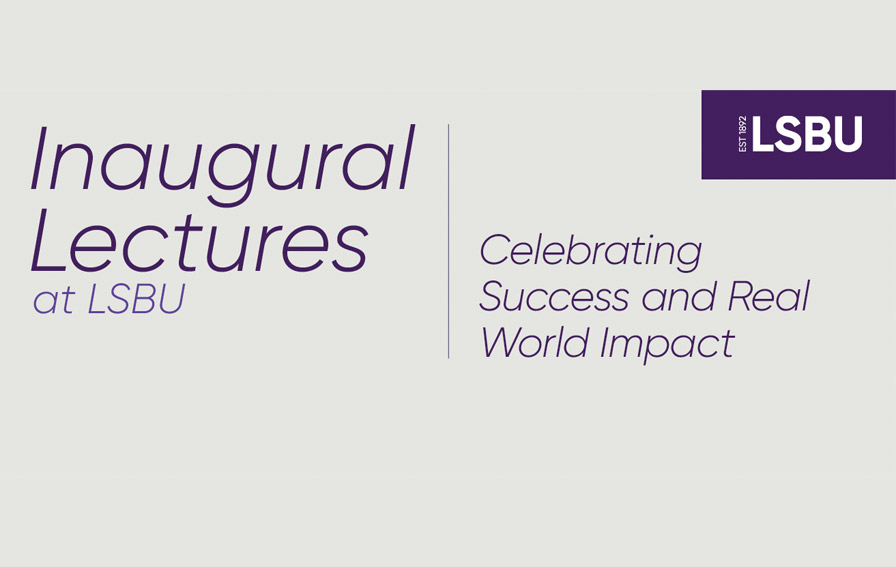 Collaborative Working in Construction
Eliminating performance bottleneck through Construction Informatics - Chikadili Emmanuel Udeaja
Register Now
About this event
Date: 16 November 2022 - 16 November 2022
Time: 18:00 - 20:00
Price: Free
LSBU are proud to present this inaugural lecture by Professor Chikadili Emmanuel Udeaja as part of our inaugural lectures programme for 2022-23.
Professor Udeaja is Professor of Project Management and Construction in LSBU's School of the Built Environment and Architecture. You can read more about his lecture, accomplishments & impressive career below. We hope you'll join us in hearing him explore how digital technology is being used to address problems in the construction industry.
Inaugural lectures are an occasion of significance in our professors' careers at the University. They provide an opportunity to recognise and celebrate the achievements of our recently appointed professors who are undertaking research, innovation, engagement and teaching activities in their field of expertise.
Our lectures are open to all LSBU Group staff & students as well as to members of the public and are free of charge. They are taking place in person and will be recorded. They are not being live streamed at present.
You can check out the full programme of our inaugural lectures here.
________________________________________________________________________________________________
Collaborative Working in Construction
Eliminating performance bottleneck through Construction Informatics
By Professor Chikadili Emmanuel Udeaja, Professor of Project Management and Construction, School of the Built Environment and Architecture, LSBU
Description: In the construction industry, the relationship between clients and contractors has been usually characterized by uncertainty and adversarial behaviour. More recently, there have been moves towards integration and more collaboration in the construction industry to reduce fragmentation, reduce cost and lead times, improve quality, and achieve greater client satisfaction. To aid these changes in the industry, construction professionals have utilized digital technologies, which to some extent has yielded some success but has been hampered by problems posed by the complex and dynamic nature of the construction supply chain environment.
This lecture will explore whether digital technologies represent a panacea or an idealism for addressing the challenges faced by the construction industry. This lecture will draw on examples from Professor Udeaja's research and works that he has supervised to highlight these technologies' key features and benefits, the associated systems, and the steps involved in their development. He will also reflect on how these technologies are just as pivotal to eliminating performance bottlenecks. Following this, the lecture will explore future directions for emerging technologies in construction.
Biography: Prof Udeaja joined LSBU in 2020 as a Project Management and Construction professor to lead/champion research development in the Centre for the Integrated Delivery of the Built Environment at the School of the Built Environment and Architecture. He has a broad background in conducting multi-disciplinary research involving many research teams in urban/building simulation and project management. His research interests and expertise focus on several interrelated themes central to construction management, such as the application of digital technologies in urban simulation, negotiation and collaboration to facilitate procurement decision-making in the supply chain, knowledge management in improving the procurement and performance of construction projects and modern construction management techniques and sustainable development.
Professor Udeaja's first and second degree was in Civil Engineering, and his Doctorate was obtained in Construction Management at LSBU. Before moving to LSBU, Professor Udeaja was the Programme Director for the Construction Project Management programme at the School of Built Environment at the University of Salford. He also held academic posts at Northumbria University and the University of Newcastle.
Professor Udeaja's research-driven career within higher education spans more than 18 years. He has contributed to four books and more than 100 international journals and conference publications. He has also supervised over seven PhD students and examined over 25 candidates. He has been a member of the Association of Researchers in Construction Management (ARCOM) since 2009. He is a member of the UKRI AHRC and EPSRC Peer Review College.
________________________________________________________________________________________________
Programme
5.45pm – Arrival & registration
6pm – Welcome & introduction
6.05pm – Inaugural lecture: Collaborative Working in Construction - Professor Chikadili Emmanuel Udeaja, Professor of Project Management and Construction, School of the Built Environment and Architecture, LSBU
7pm – Closing remarks
7.15pm – Networking & refreshments
8pm - Close
Please share this event with anyone you feel might be interested or benefit for attending. Your support can ensure the event reaches a wider audience.
You will receive a confirmation email with more information a few days before the event takes place.
We look forward to seeing you!