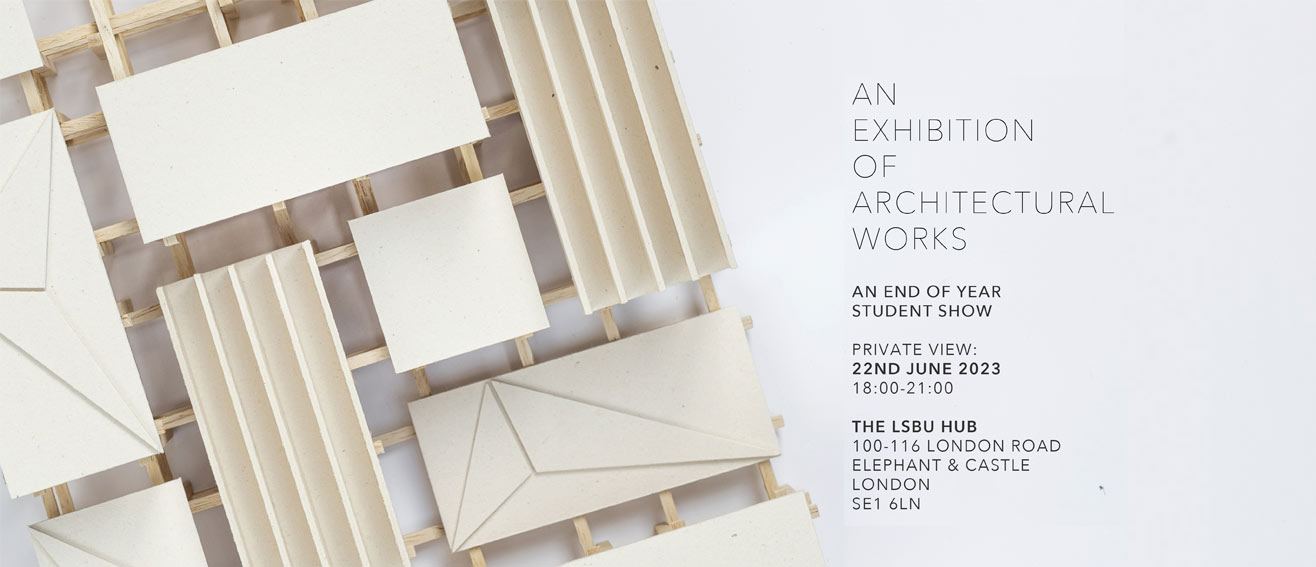 An Exhibition of Architectural Works
Explore innovative architecture projects at this End of Year student event – a captivating exhibition showcasing visionary designs and groundbreaking structures that will leave you inspired.
Register Now
About this event
Time: 18:00 - 21:00
Price: Free
An Exhibition of Architectural Works
An End of Year Student Show
The LSBU Architecture End of Year Show celebrates the excellence of our students' work throughout the academic year. Here we showcase some of our most exciting projects, and celebrate the efforts that our students have made throughout their architectural education. On display will be illustrated products by students across our programmes. Come and get a glimpse of what our Architecture programmes have to offer.
The work will also be displayed in the foyer of the Keyworth Centre at LSBU until Monday 3 July.
We look forward to seeing you!