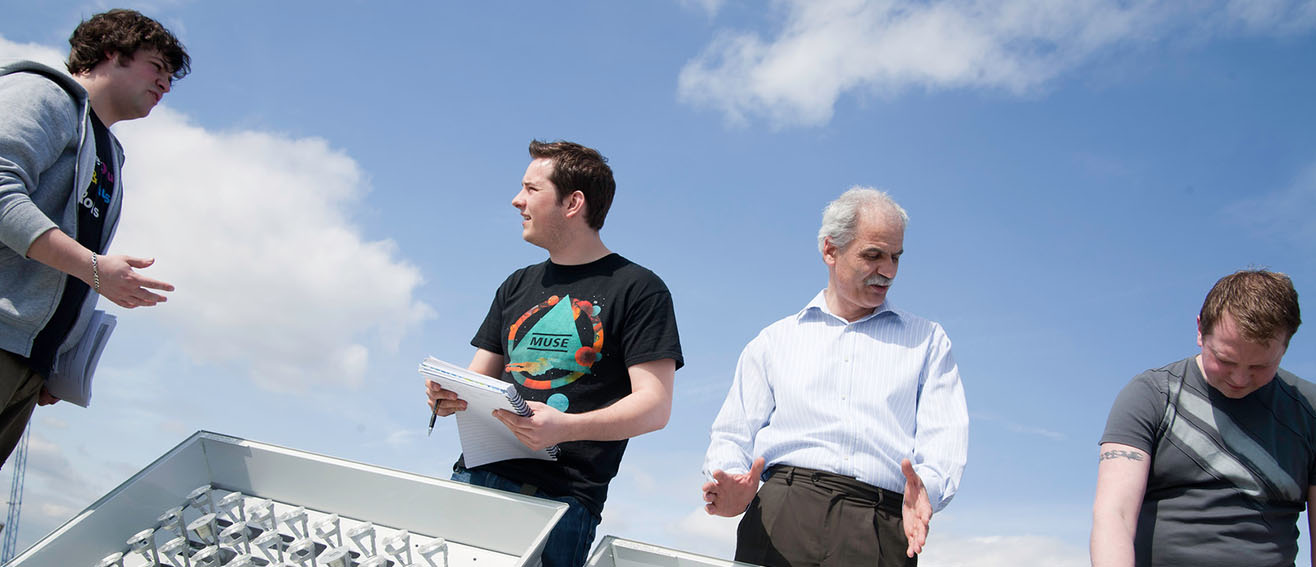 Facilities
We have one of the best laboratory–workshop complexes in London
We enhance students' experience of civil and building services engineering with equipment-rich facilities. As the field expands into both applied science and engineering, there are many opportunities for students to develop their skills in the workshop, specialist £2.8 million sustainability centre, acoustic laboratory, digital robotics lab and Building Information Modelling Centre.
Our facilities for materials research are extensive and include sophisticated equipment for growing engineering coatings and functional thin films for devices such as solar cells. They support sophisticated characterisation techniques, including electron and atomic force microscopies and nanohardness testing that can probe materials at the nanoscale.
Virtual tour
Take a virtual tour of the thermodynamics and strength of materials laboratories.
Facilities case studies
Accessing our facilities
Facilities, students and staff feature regularly in our knowledge transfer and consultation activities with industry. Read more about how the School works with business at LSBU.