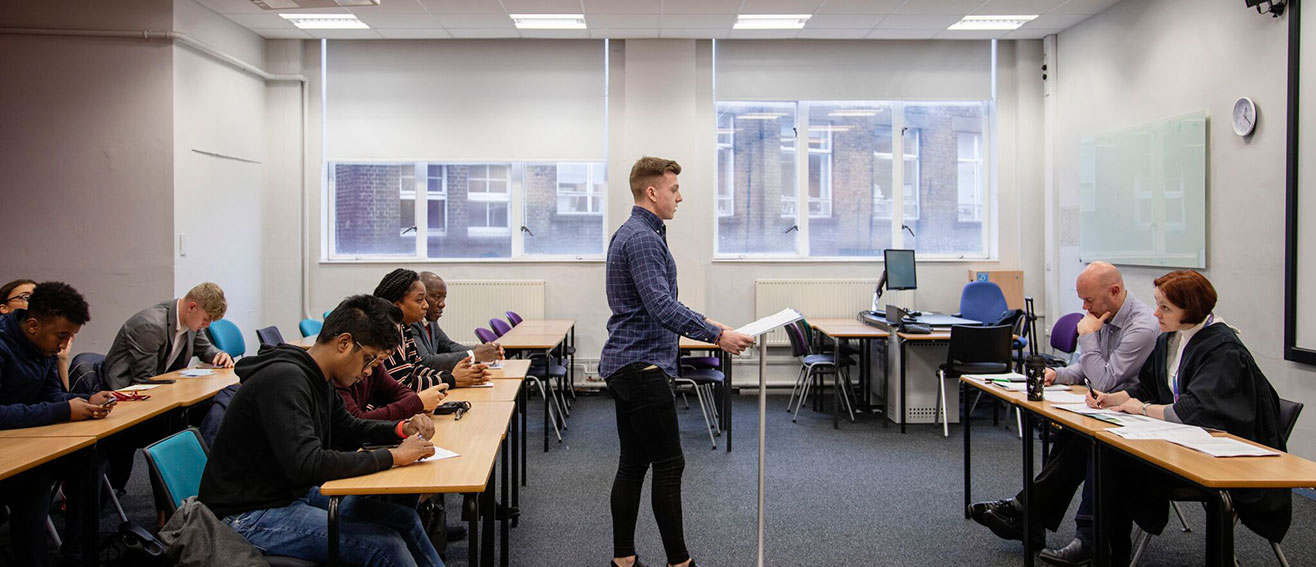 Legal Advice Clinic
The Legal Advice Clinic provides a valuable public service and exceptional work experience opportunities
The LSBU legal advice clinic is closed for exams and the summer vacation and will not be opening again until Tuesday 22 September 2020.
At the moment no decision has been made as to whether the service will be face-to-face, telephone or on-line but we will be reopening as usual to coincide with our term times. Please check this website nearer to 22 September for any updates on how to access the service.
General information about coronavirus and your rights
Organisations providing telephone advice
Websites with information on a range of legal issues
Legal Advice Clinic
The University's on-campus Legal Advice Clinic is a free public drop-in service, staffed by law students working under the supervision of practicing solicitors. Find out more in the Legal Advice Clinic flyer (PDF File 488 KB).
Based in dedicated and refurbished premises at Clarence Centre, the Clinic provides:
basic information on any topic
generalist advice in any social welfare law matter (except immigration) including family, housing, employment, welfare rights, consumer, small claims and disputed debts
specialist legal advice in family and housing at Thursday evening sessions (accessible via an initial assessment at our daytime drop-in)
Student benefits
Our students gain confidence and boost their CVs. Read our stories for a real insight into students work experiences and the benefits of our courses. Additionally, you can visit the Employability and Enterprise pages for more LSBU workshops and opportunities.
Highly commended for Best Contribution by a Law School

LawWorks and Attorney General's Student Pro Bono Awards
Supervised by leading solicitors
The Clinic's main staff have decades of experience between them of working as solicitors and advocates in private practice, law centres and advice services.
The LSBU Legal Advice Clinic is a member of LawWorks and Southwark Legal Advice Network.
Virtual Tour
Take a virtual tour of the Legal Advice Clinic.
Address:
Clarence Centre for Enterprise and Innovation
126 London Road
Southwark
SE1 0AE

Phone number: 020 7815 5450
Email address: legaladvice@lsbu.ac.uk
Further information
If you are a representative of a local legal firm and would like more information about the Clinic, email Catherine Evans, Director of the Legal Advice Clinic.