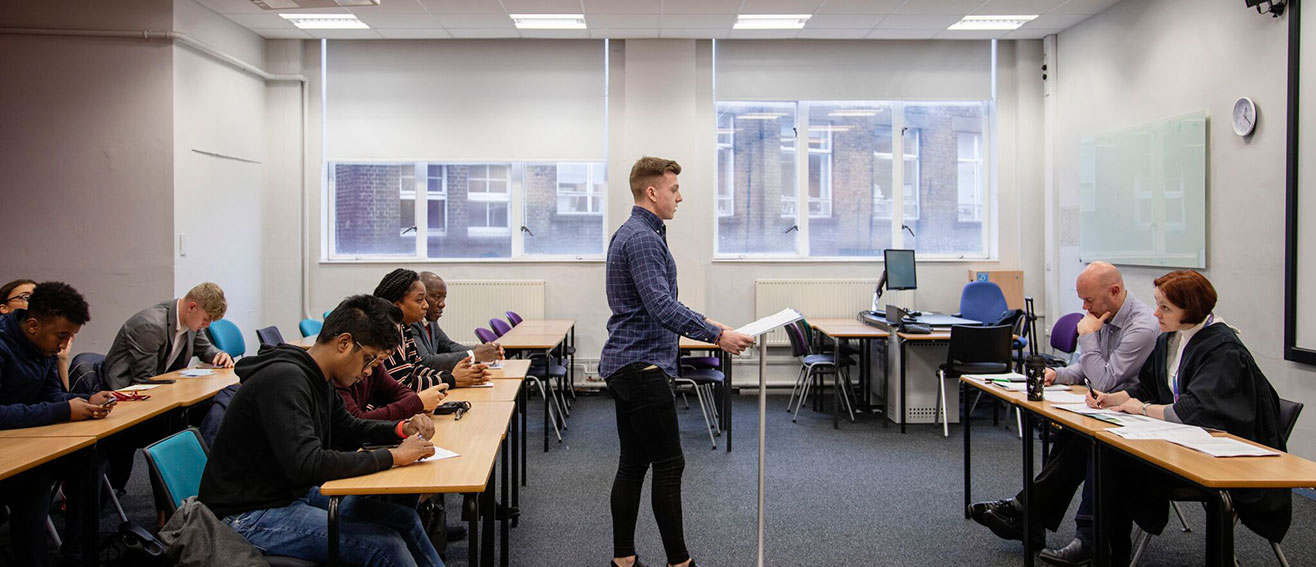 Legal Advice Clinic
The Legal Advice Clinic provides a valuable public service and exceptional work experience opportunities
The University's on-campus Legal Advice Clinic is a free public drop-in service, staffed by law students working under the supervision of practicing solicitors. Find out more in the Legal Advice Clinic flyer (PDF File 488 KB).
Based in dedicated and refurbished premises at Clarence Centre, the Clinic provides:
basic information on any topic
generalist advice in any social welfare law matter (except immigration) including family, housing, employment, welfare rights, consumer, small claims and disputed debts
specialist legal advice in family and housing at Thursday evening sessions (accessible via an initial assessment at our daytime drop-in)
Opening times
During term time, our drop-in sessions are on:
Tuesdays from 10am to 12pm
Wednesdays from 10am to 12pm
Wednesdays from 3pm to 5pm
Fridays from 10am to 12pm
Open Term Time only:
Tuesday 24 September 2019 – Friday 13 December 2019
Tuesday 28 January 2020 – Friday 3 April 2020
Tuesday 28 April 2020 – Wednesday 6 May 2020 (note the clinic will not be open on Friday 8 May 2020 as this day is a bank holiday)
We cannot guarantee to see everyone; please arrive early to avoid disappointment.
Our drop-in appointments last up to 45 minutes. If your enquiry is too complicated for us to deal with in that time, we will try to direct you to an appropriate local service.
We are unable to provide advice by phone or email.
Student benefits
Our students gain confidence and boost their CVs. Read our stories for a real insight into students work experiences and the benefits of our courses. Additionally, you can visit the Employability and Enterprise pages for more LSBU workshops and opportunities.
Highly commended for Best Contribution by a Law School

LawWorks and Attorney General's Student Pro Bono Awards
Supervised by leading solicitors
The Clinic's main staff have decades of experience between them of working as solicitors and advocates in private practice, law centres and advice services.
The LSBU Legal Advice Clinic is a member of LawWorks and Southwark Legal Advice Network.
Virtual Tour
Take a virtual tour of the Legal Advice Clinic.
Address:
Clarence Centre for Enterprise and Innovation
126 London Road
Southwark
SE1 0AE

Phone number: 020 7815 5450
Email address: legaladvice@lsbu.ac.uk
Further information
If you are a representative of a local legal firm and would like more information about the Clinic, email Catherine Evans, Director of the Legal Advice Clinic.