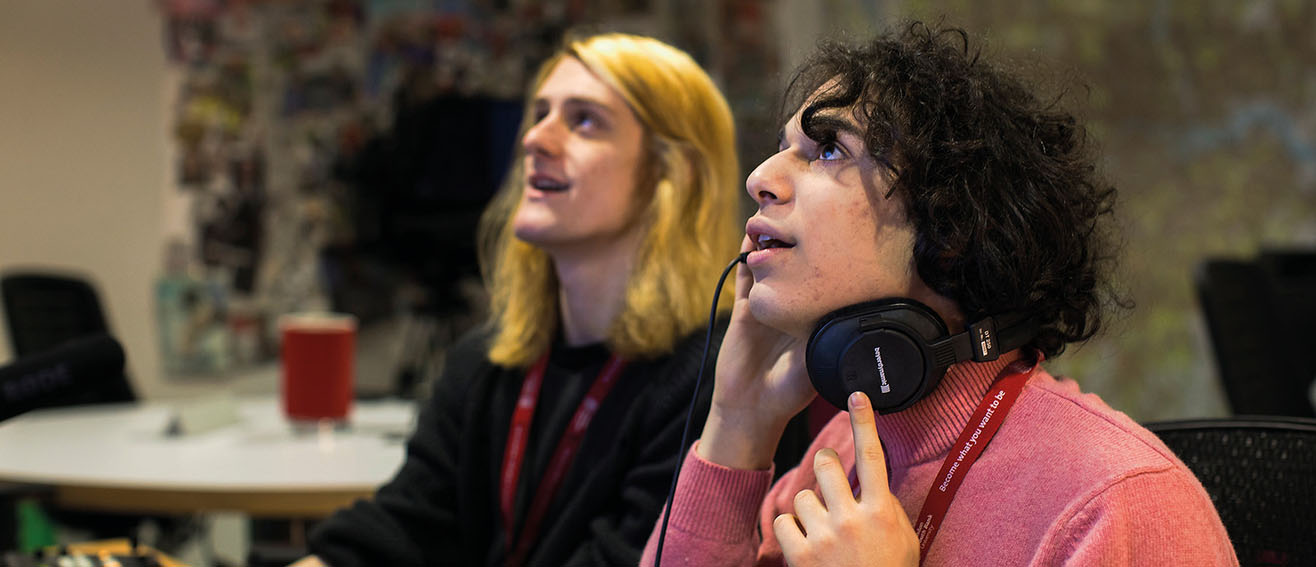 School of Law and Social Sciences offer holders
Find out about Offer Holder Events and next steps
Undergraduate offer holders
Congratulations on being made an offer to study at LSBU! By accepting your offer, you will join our School of Law and Social Sciences community, made up of expert academics, supportive staff, inspiring fellow students and successful graduates.
Join us for exclusive offer holder events
We'd love to meet you and we're sure you'd love to meet your new classmates and lecturers too! Take the chance to learn more about studying your chosen subject, where and how you'll learn, and the opportunities outside of the classroom.
This is your opportunity to find out why LSBU is right for you and meet our inspiring academics, so don't miss out! We will have some new dates up soon, but in the meantime, you can check out some of our other events at LSBU.
Choose LSBU
Our Criminology course is ranked 15th in the UK for career prospects by the Guardian University Guide , 2021.
Our Education courses are ranked 2nd for graduate prospects, among our London competitors, by the Complete University Guide, (2021). We take pride in our purpose-built classrooms and learning environments so you are equipped and ready to take on real classrooms and students of your own.
Our LLB Law courses were ranked 12th in the UK for academic support by our own students, on the National Student Survey, 2021, and 12th in the UK for Teaching Quality by the Sunday Times (2022). New Law students for 2022 will receive a tablet to help you keep all your case documents and notes in one place.
Our Politics course were ranked 2nd overall among London modern universities by the Complete University Guide, (2022).
Our Sociology course is ranked 1st among London modern universities by the Sunday Times Good University Guide, (2022).
Our Urban and Environmental Planning course is accredited by the Royal Town Planning Institute (RTPI), and we have study environments dedicated for you as well as our wider LSBU student spaces. This course is also ranked 5th in the UK for graduate prospects on track, by the Complete University Guide, (2022).
---
Get in touch
Social justice and global responsibility are at the heart of all our courses, so what better way to start your course then to meet us for a chat on campus or online about your interests. You can still sign up for a tour.
You can always call us direct on the phone if that's easier, at +44 (0)20 7815 6100 and choose option two. Or, follow our school account on twitter for the latest news and announcements in our community.
Ask us about:
Ask us about our new course content in sustainability, social policy or black studies (new for 2022)
Our second-year optional module in social studies that can help you gain practical skills and experience at charities, criminal justice agencies, local authorities, or with campaign groups.
Accept your offer
Further details on accepting your offer, funding, enrolment and term dates can be found on our Undergraduate Offer Holder page.
Prepare to start
Look out for our emails, events, social content and videos over the summer with tips, student content and advice for getting ready for university.
You can also find practical information here too. We've got you covered!
In this section
School of Law and Social Sciences offer holders