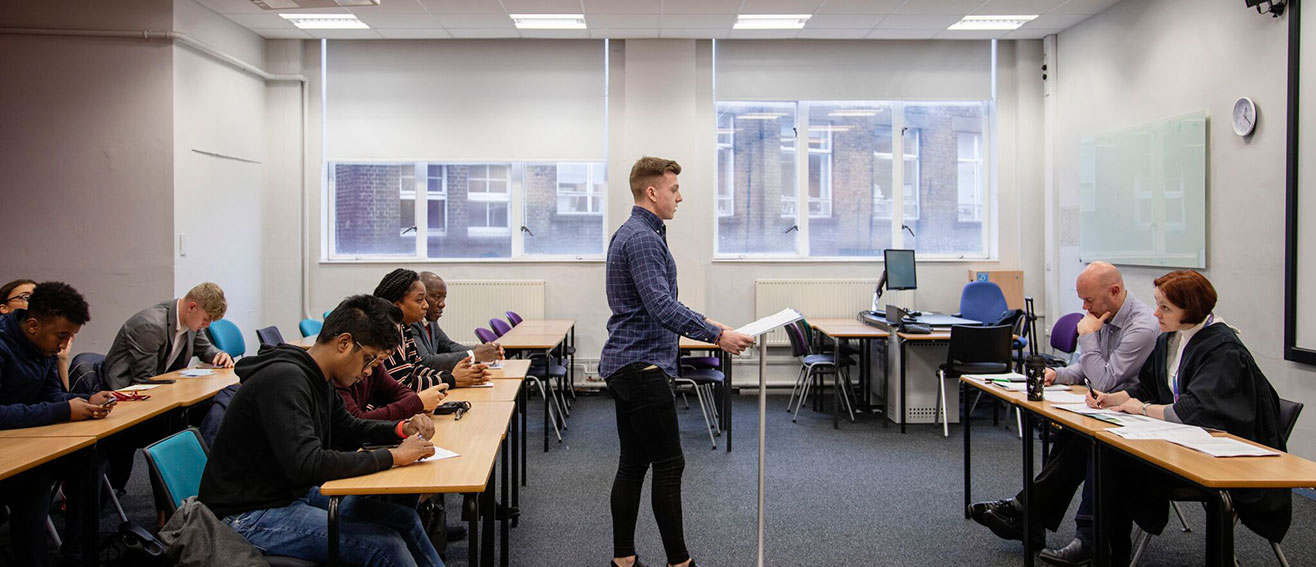 Alice Nkom
Alice Nkom has the courage to stand up and speak out for LGBT minorities, in spite of the difficulties she has faced
Alice Nkom was born in Cameroon as one of eleven children. She attended university in France and Cameroon. At the age of 24 Nkom was the first woman called to the Bar in Cameroon in 1969, and has had a long career working with the poor and vulnerable. In 2003 she founded the Association for the Defence of Homosexuals (ADEFHO) and since then has been upholding the human rights of Cameroon's lesbian, gay, bisexual and transgender (LGBT) citizens.
Achievements
The campaign group Lawyers for Lawyers notes that "of more than two thousand lawyers in Cameroon, Alice Nkom and her colleague Michel Togué are the only two prepared to represent those suspected of having a same sex relationship." Cameroonian law (Article 347 (1) of the penal code) criminalises 'sexual relations with a person of the same sex', with a maximum penalty of five years imprisonment. In major cases, Nkom has defended individual homosexuals and also mounted strategic challenges to Article 347 (1), which she argues is unconstitutional. Many international organizations, including the United Nations, have expressed concern about these laws. Alice Nkom has supported LGBT citizens despite being threatened, attacked and intimidated. She has persisted to defend those that are being persecuted in spite of the difficulties she has faced.
Alice Nkom's dream is to achieve the decriminalisation of homosexuality in Cameroon through a constitutional litigation in the Supreme Court. In November 2016, one of the two cases that she defended was finally called for an initial hearing in the Supreme Court of Cameroon and she is hopeful that in 2017, with the support of international partners, she can secure a ruling stating that the Article 347(1) is contrary to the country's human rights commitments and duties.
Alice Nkom also campaigns at an international level for LGBT rights, calling for a global coalition to protect minority rights and make human rights truly universal. She is one of the founders of the first women lawyers' organization in Cameroon. Since 2011 she has been engaged in the promotion of free and fair trials of those arrested and detained as part of the Cameroonian government's anti-corruption campaign. In 2007 she initiated the "Get on the Bus" campaign to encourage women and youth participation in the electoral process in Cameroon.
Inspiration
She was the first Cameroonian woman to be called to the Bar in 1969, an achievement in itself. She is a lawyer putting her life on the line for others in Africa. It is clear she has the courage to stand up and speak out for LGBT minorities in spite of the difficulties she has faced.
Alice Nkom herself says: "We must push for the promotion of the Universal Declaration of Human Rights, in its universality, which has been proclaimed in speeches and studies for too long but which has never become a reality on the ground. We must firmly call at UN-level for all countries to honour the commitments they have made, or I don't know what they are all doing at the UN."
Nominated by Christine Acaye, LLB Year 2, and chosen for the Inspired by Law gallery of lawyers and legal campaigners in 2016.
Photo kindly provided and used with the permission of Jospeh Achille Tiedjou.