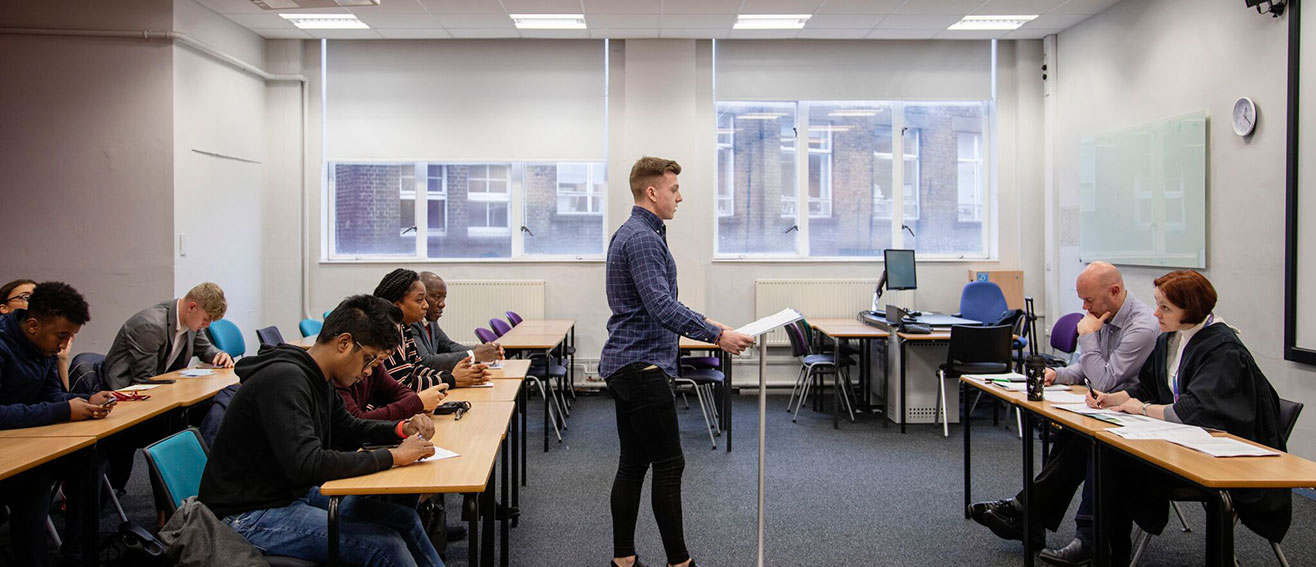 2015 gallery
2016's gallery
In 2009, Mrs Ahmadi became one of Afghanistan's first female paralegals, after participating in an initiative launched by the anti-poverty charity ActionAid to combat the rising tide of violence against women in Afghanistan. Since then, she has run a shelter in the Bamyan province for women who have suffered violence and abuse.
Sharmi Chakrabarti joined Liberty as in-house counsel in 2001, and has been Director since September 2003. By campaigning through the media, lobbying Parliament, taking test cases and providing free advice to the public, Liberty challenges attempts to undermine civil liberties and human rights in the UK.
Dame Linda Dobbs is an editor of Archbold, the leading text on criminal practice, and Fraud: Law, Practice and Procedure. She has been involved in the training of lawyers and judges for over 20 years both here and internationally. From 2004–2013 she was a High Court Judge and thereafter was appointed to conduct an historic sex abuse enquiry.
Baroness Kennedy has worked on a number of the leading cases. She has championed law reform in relation to women regarding sexual and domestic violence, developing the defences relating to battered women's syndrome in the British courts. She has also been a leading voice for equal opportunities in the legal profession for women.
Akua Kuenyehia was a Judge of the International Criminal Court at The Hague until March 2015 when her mandate of 12 years ended. She was the First Vice-President of the Court for the first six years of her mandate from 2003 to 2009. She has inspired young African women the world over with her model of education, empowerment and equality.
Dr Lemkin lost 49 members of his family in the Holocaust. He succeeded in introducing the crucial concept 'genocide' as an international crime. He received the Stephen Wise Award of the American Jewish Congress in 1951 in recognition of his contribution to international law and was nominated for the Nobel Peace Prize by Winston Churchill in 1950 and 1952.
Khalil Ma'touq is a Syrian human rights lawyer who has been detained without charge or trial in Syria since October 2012. A large number of prominent human rights organisations continue to call for his release. The consensus of opinion amongst them is that he has been detained by the Syrian state because of his work as a human rights lawyer.
Adil Melendez currently coordinates the National Movement for Human Rights in Afro-Colombian Communities (CIMMARON). Adil has drawn on his personal and professional experiences to continue the ongoing fight for human rights crisis in Colombia. He has continued his work despite the frequent deaths threats made towards him by violent and illegal organisations.
Diana Nammi has been campaigning for women's rights since she was a teenager in Iran. In response to the "honour" killing of her British interpreter, soon after Diana arrived in the UK as a political refugee, she founded the Iranian and Kurdish Women's Rights Organisation (IKWRO), which provides advice and counselling.
Lucy Scott-Moncrieff is a mental health and human rights lawyer. Some 28 years ago she founded what is now the solicitors' firm Scott-Moncrieff & Associates. Today the firm has more than 70 consultants and undertakes a substantial amount of legal aid work in a variety of areas including that of mental health.
James has used the law to promote environmental consciousness. He has founded the pioneering environmental law NGO 'ClientEarth'. Client Earth promotes awareness in relation to biodiversity loss, climate change, and toxic chemicals. In 2011 ClientEarth's action in the High Court forced the UK government to admit that it was breaching legal limits for air pollution.