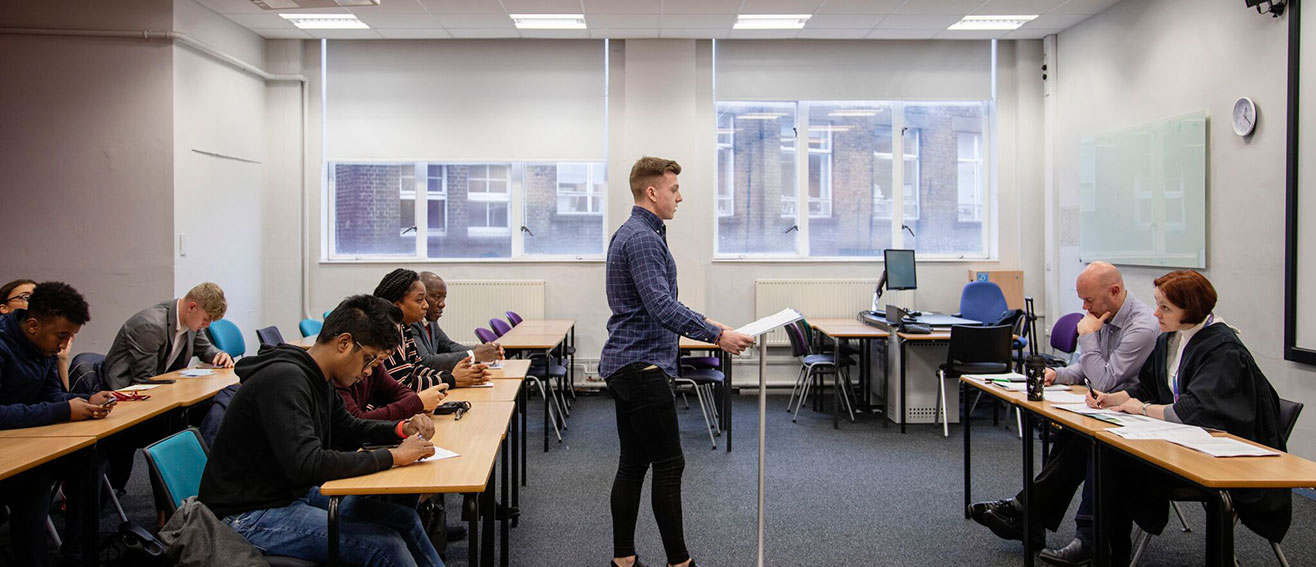 Inspired by Law
Lawyers and legal campaigners who have been nominated by LSBU students for their inspiring work
In this gallery, you will discover a range of lawyers and legal campaigners. They have all advanced social justice, human rights and the rule of law in many different fields. Some of them work in the UK, and others in dangerous parts of the world. Several have run great risks and put themselves and their families in danger. All have been inspired themselves by the power of the law to protect the powerless.
Inspiring lawyers and legal campaigners
Alastair Logan is most famous as one of the solicitors acting for the 'Guildford Four' who were accused and wrongly convicted of IRA attacks that involved the bombing of two Guildford public houses in 1974 leading to a number of deaths. After their arrest, all four defendants were coerced into falsely confessing to the bombings under intense brutality by the police.
Thurgood Marshall stands alongside Martin Luther King Jr. and Malcolm X as one of the most important figures in the American Civil Rights Movement. He inspires lawyers and legal campaigners to develop their careers to rise to the challenges associated with the pursuit of the rule of law and social justice.
Alice Nkom was the first Cameroonian woman to be called to the Bar in 1969, an achievement in itself. She is a lawyer putting her life on the line for others in Africa. It is clear she has the courage to stand up and speak out for LGBT minorities in spite of the difficulties she has faced.
Gareth Peirce is completely dedicated to her clients regardless of the allegations they face. She is a public figure who only enters the limelight to stand up for people's rights. She is modest to a fault - she has shunned the limelight despite her high profile cases and her portrayal in the Oscar-nominated film In the Name of the Father.
In 1988 a bomb was planted by the South African Security Services under his car which led to serious life changing injuries. It was a focal point for Sachs who, in spite of his physical disabilities, continued to seize his life's opportunities. His experience of working with unjust laws inspired him to become one of the first Justices of the Constitutional Court of South Africa following the ending of apartheid.
Linda Weil-Curiel through her work has successfully campaigned and brought to the fore the issue of FGM, as well as helping to prosecute those caught. This has led the French government to implement effective measures to stop FGM and has encouraged other countries to follow them
2015 gallery
View the members of the 2015 Inspired by Law gallery.