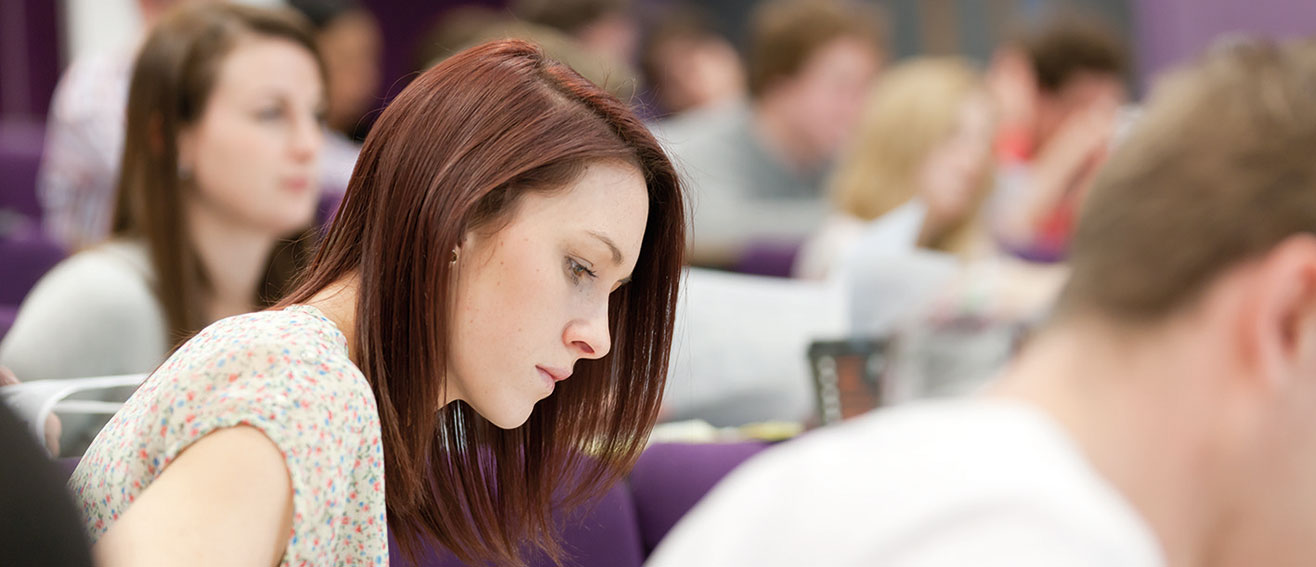 About the School
Turn your passion into purpose. With our contemporary courses, the possibilities are limitless
The School of Law and Social Sciences (LSS) has two key concepts at our core - social justice and global responsibility. These distinct yet complementary ideas underpin the way we think, teach and carry out our research. Every one of our courses and modules is developed with a focus on social justice issues and a global outlook that gives you a unique perspective. Our graduates are engaged, active and ready to make real change.
Take the non-traditional route
We're a united School. We don't take the traditional route of lecturers addressing rows of students. Our faculty staff and students properly interact – we know each other, we learn together and share experiences. By focusing on social justice, we help you build social capital, developing the confidence you need to turn your passion into purpose.
Our Legal Advice Clinic, run by students under the supervision of faculty members and local practicing solicitors, has almost 5,000 clients. Whether it's referring clients to the appropriate lawyer, helping them to fill in forms, or advising on claiming benefits, the work done at the Legal Advice Clinic not only gives our students essential, hands-on experience, it's of huge benefit to our community as a whole. Here in the very heart of South London, we thrive together.
Join our diverse student body
We encourage our law students, 70% of whom are BAME, to understand the challenges they may have faced, to find their voice and develop their self-belief. The diversity of the faculty, our grounding in the real world, and our applied approach combine to give our School a dynamic, contemporary feel unique to London's education landscape.
Our PGCE course involves not just placements in schools, but in other educational settings, including prisons. In fact, prisons, and the families of prisoners, are key areas of research at the School. We also focus on learning for those with disabilities, including autism, opening eyes to the breadth of educational need in the country.
Consider the social side of the equation
Our Urban, Environment and Leisure Studies division looks at the social side of the equation – when you're learning to plan spaces, how do you maximise the benefit to those living in and using that space? Our growing Planning apprenticeship programme helps you apply that thinking practically within industry.
With our relevant, contemporary courses the possbilities are limitless, preparing you to make a difference across all corners of society.