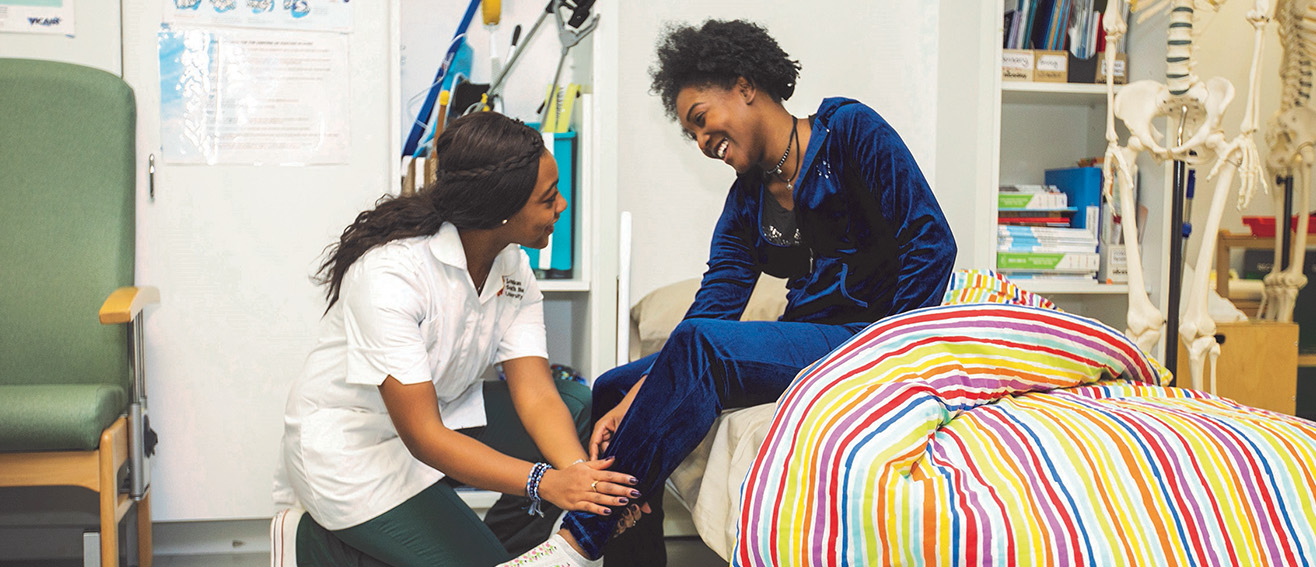 Allied Health Sciences
Allied health professions play a crucial role in healthcare provision
We are one of the largest providers of clinical education for allied health and related professions in the UK. We are focused on delivering the highest quality educational experience for our students which is informed by research and the latest developments in clinical practice.
Our staff are all registered with their respective professional regulatory bodies, and are committed to delivering an excellent learning experience in addition to developing their expertise in research, clinical practice and/or consultancy.
We support our students throughout their studying to develop their chosen career path by working closely with NHS Trusts and healthcare professionals to ensure they gain the appropriate skills on placements in hospitals, clinics and the community to become qualified allied healthcare professionals.
Summary:
Operating Department Practitioners are vital members of the multidisciplinary team working within theatre departments. They ensure safe, effective, and holistic care throughout the patient's perioperative journey. ODPs can also be found working in other areas of the hospital such as A+E, critical care areas, endoscopy units, and imaging departments. The profession is regulated by the Health and Care Professions council (HCPC), and upon qualification apprentices can apply to the HCPC for registration to practice under the protected title of 'Operating Department Practitioner'. The integrated apprentice degree at LSBU allows apprentices to work alongside other ODP students undertaking the standard degree pathway.
View course