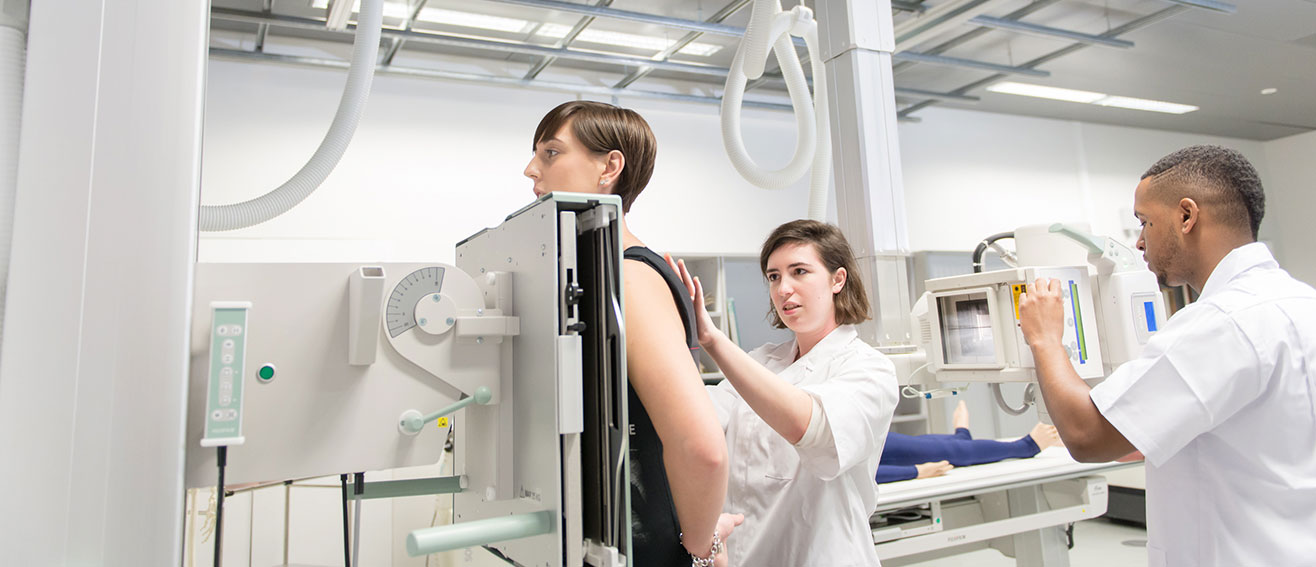 About the School
Reach for something higher. Higher than you thought possible
At the Institute of Health and Social Care - School of Allied and Community Health we're practical, innovators in healthcare and people-focused. Whatever your background or interests in health and social care, we'll get you to where you want to be.
We're inclusive by design
We believe society rises higher when we all have an opportunity to rise as individuals. Our students are from all walks of life, with different experiences and interests, yet they are all connected by a drive for change. Change in their own lives to land a rewarding job that can lead to a career with endless possibilities. Change in the lives of others to make communities healthier and happier. If you have this passion, then you should be here!
Building the workforce of the future
We're a leading name in health and social care, but we haven't come this far too only come this far. For healthcare never stands still and a career in healthcare is a career at the cutting-edge of technology. Think about it. For thousands of years humans have had healers, doctors and medicine, yet hospitals and healthcare centres today look very different to back then! They even look different to when the NHS was founded in 1948.​
Through our multi-million-pound facilities, research projects and your placements, you'll get hands on with the latest technology and innovations in healthcare. You'll be learning with the workforce of today, getting the experience and insight you need to succeed in the workplace of tomorrow.
We'll level-up your digital capabilities in non-healthcare setting too. For example, we'll ensure that you are well-equipped in using digital communications tools as part of diverse multidisciplinary teams or to communicate with the public and the wider healthcare profession.
Supporting you and others to succeed
To be an effective allied and community health practitioner you have to put the patient first. Our supportive staff are open, and this inclusive approach mean that, if something's wrong, you will feel empowered and encouraged to speak out.​
Our staff are all registered with their respective professional regulatory bodies, and are committed to delivering an excellent learning experience in addition to developing their expertise in research, clinical practice and/or consultancy.​
Being an Institute means you'll get the opportunity to work alongside other healthcare disciplines across allied health such as occupational therapists, operating department practitioners, diagnostic and radiography therapeutic radiographers, chiropractors, as well as nurses and midwives. This means that you'll gain a broad view of health and clinical practices that will ultimately make you a more rounded practitioner.
Success comes from our connections
Connecting with our local community. Connecting with the needs of the healthcare sector. Connecting with our partners. It's all vital to your success.
Our teaching is professional, practical and accredited by regulatory bodies. However, it isn't stuffy, we mix it up to meet the needs and expectations of our students, who have often come from challenging backgrounds or decided to get into healthcare for deeply personal reasons. This in turn, gives them the extra drive and motivation to make a real difference in our society and we're here to harvest that energy into knowledge, experience and skills that lay the foundations for a successful career in healthcare.
We also firmly believe that the whole is greater than the sum of its parts, which is why key to our programmes is our partnership with major organisations and Trusts across London and the South East. It means our students have opportunities to enjoy first-class work placements in world renowned institutions like Great Ormond Street Hospital, Guy's & St Thomas' NHS Foundation Trust and Kings College Hospital NHS Foundation Trust, to name but a few.
Ground breaking research
We also have an excellent reputation for research that helps develop health and social care services and change lives. In fact, we're known as one of London's leading research centres for allied health professions, public health and social care. We've established research programmes with leading health and social care organisations in the capital, as well as nationally and internationally.
Currently, our research themes cover children, young people and families alongside health and social care delivery, community and public health, and workforce innovation, development and education.
Where will your passion take you?
There are so many opportunities in the School for building your foundation for a long and worthwhile career in allied and community health. Together, we can help you achieve your own version of success whilst contributing to a better, brighter and healthier future for our society.