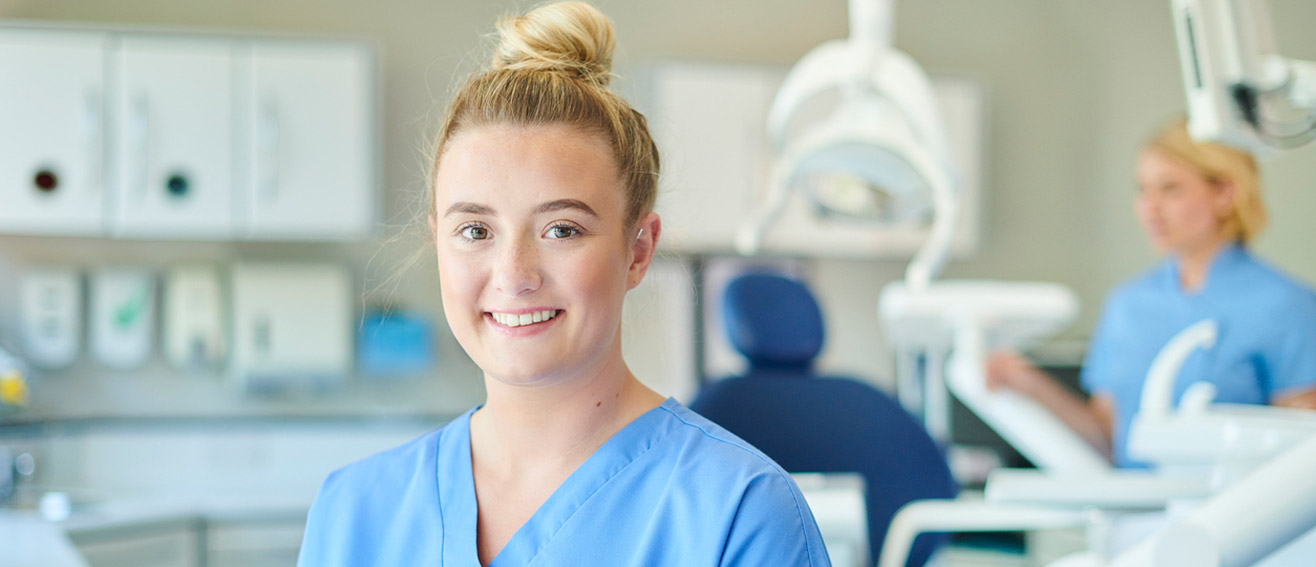 Mandatory training
Mandatory Training
Evidence of the successful completion of basic life support and moving and handling is a requirement of all pre-registration programmes and part of the UK core skills training framework requirement.
Students are required to complete two Mandatory training sessions:
| | | |
| --- | --- | --- |
| Basic Life Support (BLS) | Theory & Practical | 3.5hrs |
| Moving and Handling (MH) | Theory & Practical | 3.5hrs |
| Break-Away* | Theory & Practical | 3.5hrs |
Break-Away Training session are for *Mental Health Nursing, Learning Disabilities Nursing & Occupational Therapy Students (Only).
There is no mandatory e-Learning required for these sessions. Students must attend the sessions in full for the theory and pass the practical aspects of the session to the satisfaction of the external trainers***
Bookings are open for all three sites (Southwark, Havering & Croydon). You are required to only book yourself onto sessions run on your campus of study. Failure to attend two booked sessions could result in being suspended from the course.
Mandatory training will be in two parts. The first session will be from 9am – 12:30pm and the second will be from 1pm – 4:30pm.
Please note you will not be able to go on placement if you have not successfully completed all your Mandatory training and this could lead to suspension from the course.
Punctuality
You are required to use a campus map to locate the allocated rooms and arrive outside the training room 15 minutes before the allocated time of your session e.g. 8.45am for 9.00am start and (12.45pm) for 13.00 start, to ensure the sessions start on time. Doors will close at 9am and 1pm prompt and no further admission will be allowed after that time.
There is no late admission to the mandatory training sessions. Any student who arrives late will not be allowed into the training room and will be required to book onto another session at a future date via our online booking system. Failure to attend two booked sessions could result in being suspended from the course.
What to wear
You are required to wear LSBU polo-shirts issued for Skills lab activities with appropriate trousers and sensible shoes. Clinical Uniforms are not required.
If the polo shirt has not been issued, you are allowed to wear sensible clothing.
Sensible* means:
Loose fitting, secure top and trousers (no beading, sequins or other adornment)
Full range of movement in both arms and both legs
Being able to get to the floor and return to a standing position safely and without restriction
All students, regardless of whether they wear a uniform, must ensure:
Shoes are flat, protective, supportive and secure
Hair is worn away from the face
Head scarves are plain, unadorned, and tucked into the collar
No jewellery is worn except a plain wedding ring and/or one small pair of stud earrings
No artificial nails, nail jewellery or nail varnish
No facial piercings or other body adornment that could present a health and safety risk to yourself or others when engaging in activities.
Mobile phones
Students should not use their mobile phone or other portable devices during BLS, MH and Break-Away sessions unless there is a specific reason why – students must inform the trainers before the start of the session (this includes any DDS arrangements that may be in place for dyslexia). Phones should otherwise remain turned off and stored securely in bags.
There is strictly no eating and drinking in the labs. You may however, drink water in a secure bottle or container. If there is medical reason as to why you need a sugary drink/food to hand, please advise the trainers at the start of the session.
Please ensure you have your student ID card to hand so the trainers can verify your identity. You will not be admitted to the training sessions without showing your ID card.
On the day of your training, you will also be required to register your attendance. Please ensure you complete all fields of the registration form and ensure you enter the following correctly:
Your full name that you enrolled at LSBU with and
Your LSBU email address (in full)
Alternative email addresses are not to be used.
Certificates will only be sent to your LSBU email address after successful completion of the course and are required for attending placements. It is therefore important that the correct LSBU email address is provided.
Lab Guidance – Student Responsibilities
Do not enter the lab if you have any of these symptoms:
New, continuous cough,
Cold like symptoms
Loss or change to your sense of smell or taste
Book yourself onto a new session via the online booking system if you missed a session.
Be patient when waiting to enter/exit a teaching room
Bags/coats to the side of the room/on the hooks,
Do not to touch other people's belongings
Wash hands when you enter and leave the clinical area.
Maintain distancing as much as practical and possible throughout the session.
Do not touch any equipment until told to do so
Use the hand sanitiser provided before & after each activity that involves physical contact.
Don't touch your face, use a tissue if you cough/sneeze, throw it in a bin and wash your hands.
Use personal protective equipment, including face coverings/shields, as instructed.
Remove any bed sheets/pillowcases/slings and put in laundry skip provided.
Wipe down any equipment as advised by trainers
Wipe down your own chairs, stack or move as advised by trainers before exiting lab
Physical Contact – during training delivery
During the practical elements of BLS, MH and Break-Away training instructors and students may have cause to touch each other's head, hair, shoulders, arms, hands, hips, legs, and feet in much the same way as they will be expected to in clinical practice when supporting patients and clients. This is part of the training for guiding and correcting their technique and for correct positioning for moving and handling procedures.
Students will be asked to consent for this however, as it is expected that students participate in practicals, if there is any physical, psychological, or cultural reason why this level of physical contact will be difficult or uncomfortable for a student then this matter must be raised with the course team before booking the session.