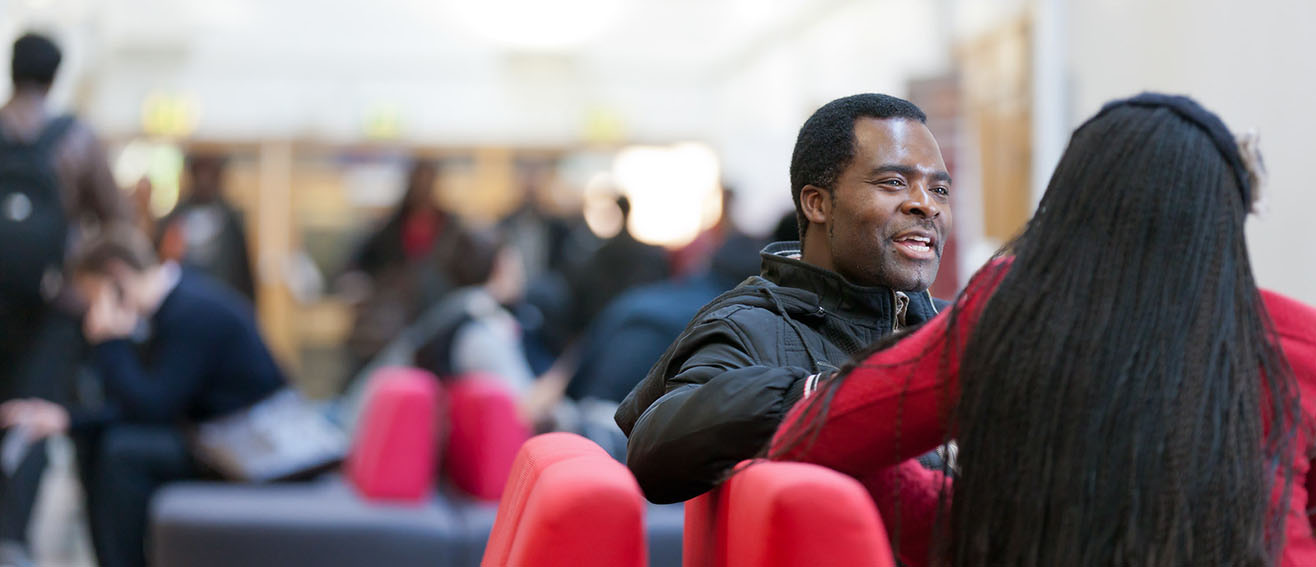 Primary and Social Care
There has never been a better time to work within primary and social care
Students benefit from inspirational staff members who offer a wealth of knowledge and experience. Working closely with service users our students are able to access a diverse range of placements within primary and community care settings.
Careers in social work
Social work is a demanding but rewarding profession. Social workers engage with vulnerable individuals and groups across a wide spectrum, helping to improve their lives. As a social worker you have the opportunity to undertake preventative and empowering work within different age groups who will have a variety of needs.
Some social workers are based in mainstream statutory agencies, undertaking child protection investigations and assessments of vulnerable adults. Social workers can also be based in schools, hospitals, voluntary organisations and many other types of settings.
There is a huge range of employment opportunities for qualified social workers across all sectors and within many different service user groups and settings. All individual course entries have specialist careers information. Browse our courses.
Non-medical prescribing
Non-medical prescribing is a six month professional course for nurses, midwives, pharmacists, physiotherapists, podiatrists and radiographers to be annotated onto their professional registers as Independent Prescribers. Non-medical prescribing is considered to be an integral component of the advanced practice framework and is essential for career development.
The course provides students with the knowledge and skills to prescribe medication safely and confidently for their patients within their clinical competence. It enables students to work more confidently, either autonomously or as part of a multi-disciplinary healthcare team.
Please see our course details and application forms for the Non-Medical Prescribing Courses. We are currently accepting applications for the April 2016 and June 2016 cohorts.
Advanced Nurse Practitioner
Our Advanced Nurse Practitioner (ANP) programme is renowned nationally with the course director having a high national profile and engagement with the development of advanced nursing practice. The majority of the team remain in practice and students and employers rate the programmes very highly. The programme includes the non-medical prescribing programmes.
Community nursing courses
Community nursing programmes have a long and successful history of delivery at LSBU. Currently the health visiting and school nursing courses draw students from a wide range of organisations in London whilst occupational health nursing draws students from all over the UK.
In 2014 the Division was successful in securing a bid from Health Education South London to run a course for General Practice Nurses. This course commenced in February 2015. In 2015-16 we plan to validate a master's pathway in integrated primary and community care. This pathway will include a postgraduate certificate and post graduate diploma in General Practice Nursing to meet the new HEE Framework requirements.
Public health and health promotion
The Division offers MSc Public Health and Health Promotion. The School is fortunate to have a Professor of Health Promotion who has an international reputation in this field, is a prolific author and has a number of on-going research projects linked to the fields of health promotion and public health. We have extensive links with the public health and health promotion field and maintain a fresh and current approach to our teaching. Recent projects include evaluation of exercise referral schemes and weight management, examining the development of public health roles and health promotion strategies in developing countries.
Careers education and guidance
The Division also offers a range of modules in careers education and guidance leading to professional qualifications in careers education, career guidance and career management. The different modular pathways support and enable the professional development of career leaders, employability advisors and career coaches working with adults and young people.
Continuing Personal and Professional Development (CPPD)
We have a Continuing Personal and Professional and Personal Development (CPPD) portfolio which includes a range of flexible programmes, modules, study days, e-learning and bespoke projects. All meet the needs of our service colleagues and are underpinned by a robust research and practice culture.
Browse our online prospectus.
For further information download CPPD frequently asked questions (PDF File 293 KB).