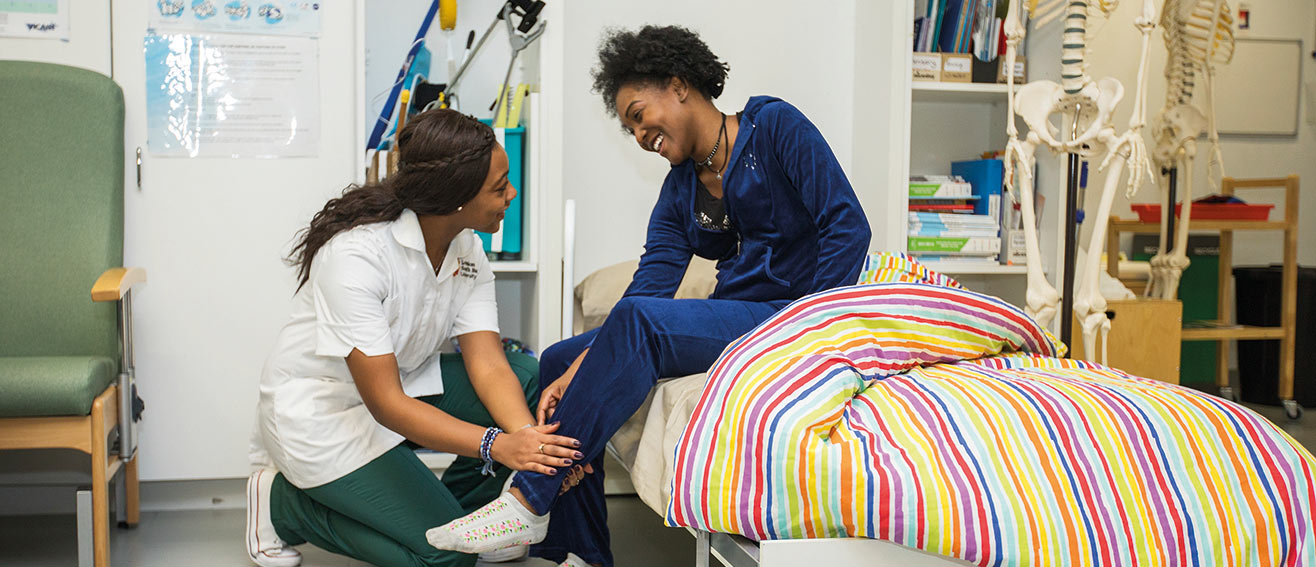 Facilities
Our students are able to experience simulated situations which closely resemble the nursing challenges they will face in real life
We have spent millions creating a new teaching and learning building to house the School of Health and Social Care on our Southwark Campus. It features specially designed lecturing and teaching rooms as well as a whole new suite of sophisticated skills laboratories.
For our Children's Nursing courses we have two Children's skills laboratories. The skills labs are used by all student nurses throughout their on-campus study time at LSBU. They learn manual handling of patients, basic life support skills and skills specific to the field of nursing.
Virtual tour
Take a tour of the nursing skills labs.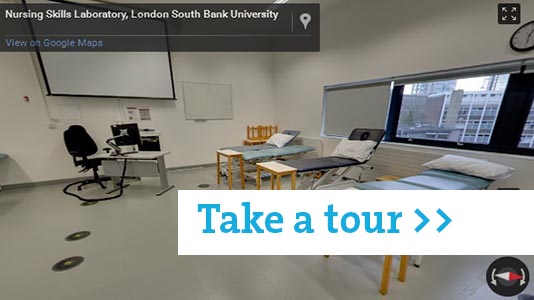 Facility case studies
The Nursing Skills Labs will prepare for your clinical placements and help you practise scenarios you might find challenging while on work experience. You'll face situations and challenges that reflect life in a real hospital ward or operating theatre.

The nursing wards have simulator mannequins: SimMan, Sim Junior, SimBaby and SimMom. These life-size mannequins are computer controlled and can be programmed with various clinical conditions. These are operated by a computer in real-time and so respond to a student's actions. They also allow students to see the outcome of specific interventions in certain scenarios.