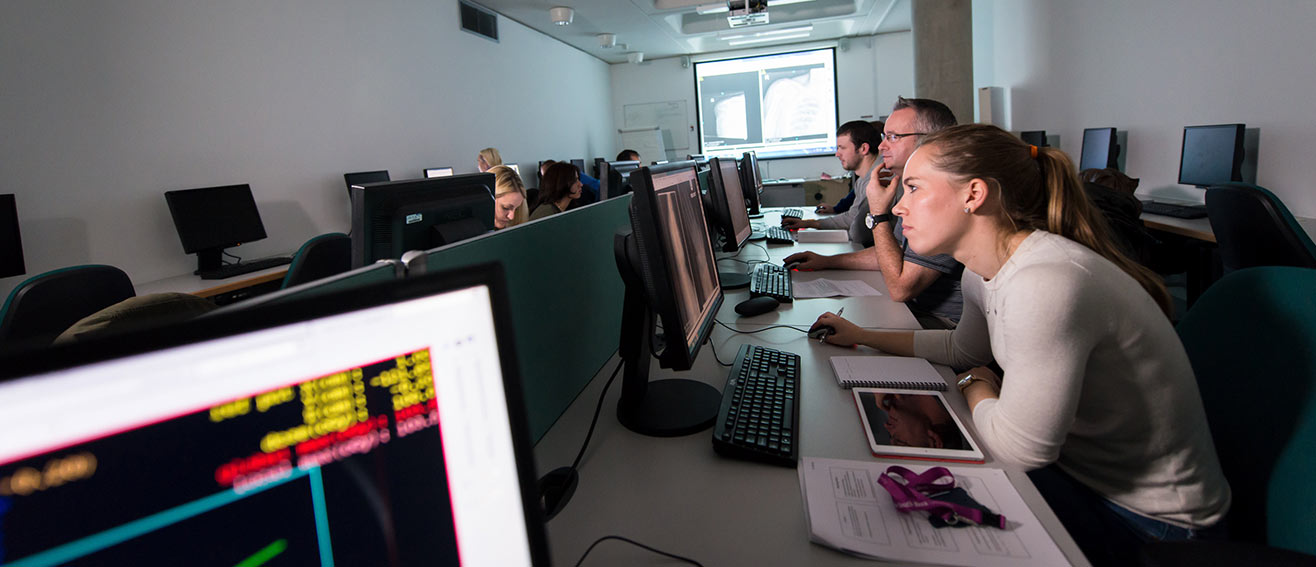 Research
Research in the School creates real impact for wide-ranging partner organisations
The School of Health and Social Care's professors have expertise that covers all branches of nursing, midwifery, allied health sciences, public health and health promotion, occupational therapy and social work.
We aim to develop our research and to be a world leader in multidisciplinary research aimed at improving the health and social care delivery by our constituent professional groups. We believe in nurturing research – from first exposure to research techniques in our undergraduate programmes, through to our Masters, Professional Doctorate and PhD programmes, and beyond.
Research programmes are established with leading health and social care organisations in London as well as extensive national and international collaborations.
Research degree programmes
Read more about Research Degrees at LSBU and search our courses.
Research quality
We are a leading centre for research in London for nursing, midwifery, allied health professions, public health and social care. 80% of our research into Allied Health Professions and Nursing was awarded the highest quality ratings of 4* or 3* for 'impact' (reach and significance) - Research Excellence Framework (REF) 2014.
Research Centre and Groups
The School pursues research through the following Research Centre and Groups:
Centre
Groups
Research case studies
Over the last decade, a changing hospital population has seen a rise in the number of older frailer people being attended to. Prof Lesley Baillie's work looks at the increasingly important subject of patient dignity.

London South Bank University and Actegy research partnership have collaborated on a study to investigate discomfort associated with poor circulation.
Research aims
Central to our research endeavour is our aim to improve health and social care for the users of services and the population. Not only in the local area, but in the whole of the UK and beyond, so that people will be able to live healthier, better lives. We believe that high-quality research can and should have impact on the lives of the population and the services they use. We can help change lives and health and social care services for the better.
We strive to ensure that the research we carry out is integrated into the courses taught in the School of Health and Social Care and disseminated to our partner organisations. We aim to provide a supportive environment where all research active staff can develop their careers.