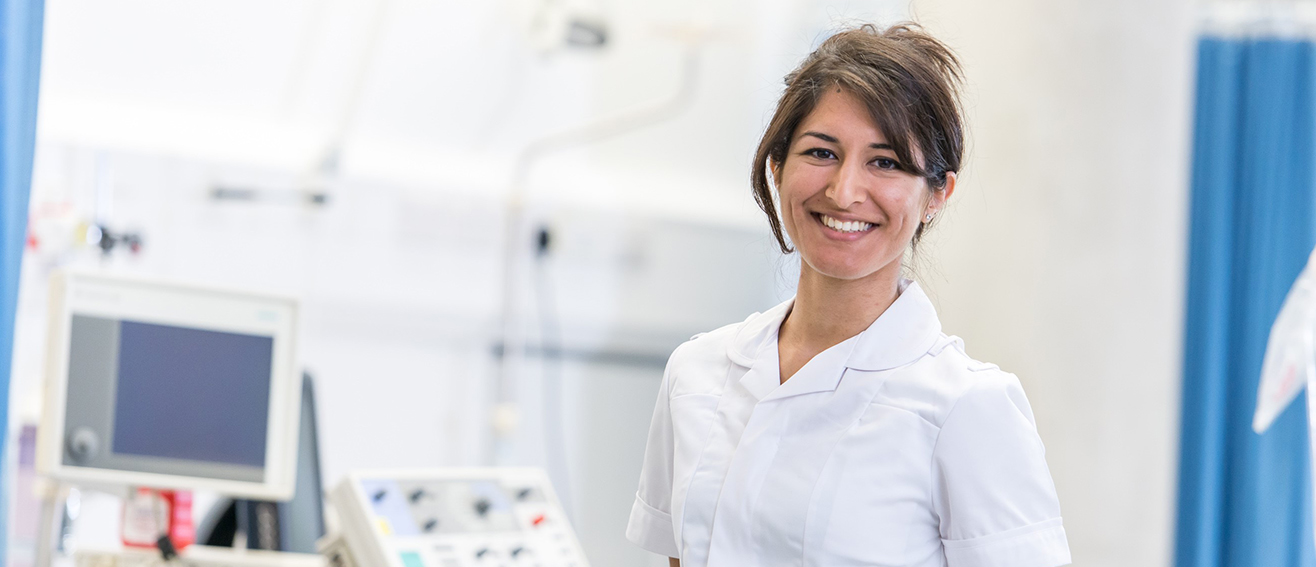 Collaborations and partnerships
Through strong partnerships, we deliver a wide range of educational programmes for a variety of healthcare professionals
Collaborations and partnerships
LSBU's School of Health and Social Care has a long and well-deserved reputation for providing high quality education and training. As a university, LSBU undertakes research that makes a difference. The School has over 400 teaching/research staff and a student body of over 7,000, with campuses in Southwark, South London and Havering, East London.
The Southwark campus has sophisticated facilities including 14 interprofessional skills laboratories and the Havering campus provides high quality educational facilities. LSBU is the largest provider of CPPD for the health and social care workforce in the South East and is proud of its high reputation in the field.
The School works with more than 60+ NHS partner organisations from in and around London to deliver a wide range of educational programmes for a variety of healthcare professionals. These include bands 1-4 workers, nurses, midwives, social workers and many Allied Health professionals.
Find out more about our Continuing Professional Development and NHS Partners.
The School has formal academic partnerships with a number of education providers both in the UK and Overseas. These include:
King's College Hospital NHS Foundation Trust – PGCert Mammographic Studies course
Royal College of Midwives – Return to Practice Course
St Francis Hospice – Palliative Care courses
Epilepsy Society – Epilepsy courses
Great Ormond Street Hospital – courses and modules for healthcare support workers.
Institute of Optometry – Doctorate in Optometry
ISystems College, Malaysia – BSc Hons in Nursing Studies
Singapore General Hospital – BSc Hons Radiographic Studies and MSc Magnetic Resonance Imaging
The School supports the Nursing Times Speak Out Safely campaign. We want all staff and students to feel able to raise concerns about wrongdoing or poor practice and to be confident these will be addressed in a constructive way. We promise that where staff or students identify a genuine patient safety issue, we will support them, help them to ensure their concern is fully investigated and, if appropriate, act on their concern. We will also give feedback about how service providers have responded to the issue they have raised, as soon as possible. Read LSBU's Speak out Safely policy (PDF File 88 KB).