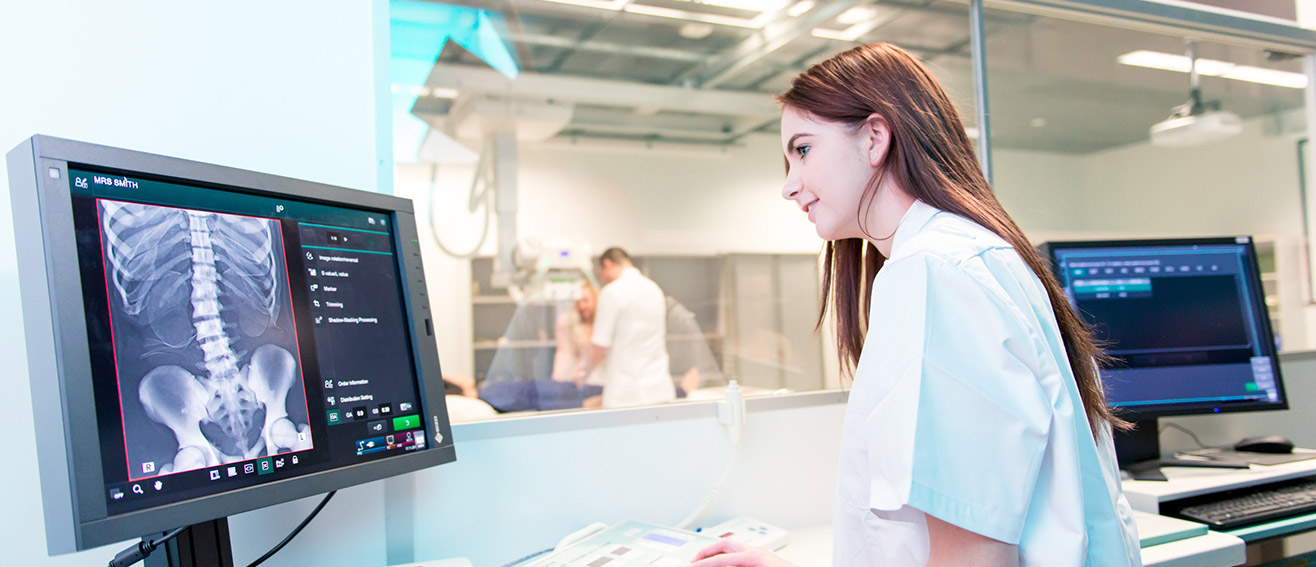 Enterprise and business engagement
We are focused on helping external institutions improve and innovate their healthcare provisions
Enterprise and business engagement
Enterprise activities
Our academic researchers are on the frontline of knowledge, posing questions and making discoveries that drive innovation and growth. Read more about how you can access and benefit from our services.
Knowledge Transfer Partnerships
Knowledge Transfer Partnerships (KTPs) are designed to help businesses improve their competitiveness and productivity by tapping into the knowledge, technology and skills offered by universities.
We are one of the UK's leading KTP providers and won the collaborative Innovation Excellence Award at the London Knowledge Transfer Awards. We are also among a handful of universities that have been commended by the Higher Education Funding Council for England (HEFCE) for our KTP work. Find out more about working with LSBU through a Knowledge Transfer Partnership.
Placements
50% of our pre-registration education is delivered practically through on-site placements, which offer a vital part of a student's professional development. That's why we are so proud to partner with some of the very best hospitals and Trusts across London and the South East, including Great Ormond Street Hospital for Children NHS Trust (GOSH), University College London Hospitals NHS Foundation Trust, Guy's & St Thomas' NHS Foundation Trust, Kings College Hospitals NHS Foundation Trust, Barts Health NHS Trust, Barking Havering & Redbridge Hospitals NHS Trust, South London and Maudsley NHS Foundation Trust, North East London NHS Foundation Trust.
Through the Institute of Vocational Learning we are proud to have delivered training for the following Trusts:
Consider LSBU for your educational needs
State-of-the-art facilities

Our superb central London facilities provide an ideal environment for clinical skills development and simulation learning using the latest technologies. The skills laboratories and lecture rooms are equipped with facilities for teaching a variety of skills in a safe environment, allowing participants to develop high levels of competence and confidence under close supervision. Read more about School facilities in our Case Study Finder.

Preparing the healthcare workforce of tomorrow

Unusually for a university, we offer programmes for all levels of healthcare staff. These include study days and foundation degrees for staff working in bands 1-4, top up degrees for healthcare professionals wishing to become graduates, specialist modules, Master's programmes and professional doctorates for a variety of healthcare professionals. Our flexible, modular approach to CPPD allows individuals to study and reach their goals at their own pace.

Easy online application

Our bespoke online application system allows people to browse for CPPD and apply on line, with no need to fill out lots of paperwork. The system requires the sponsoring organisation to approve the application, ensuring employer involvement from the outset.

Feedback and monitoring for employers

Our online reporting system allows you to monitor the uptake of academic programme and student progression. Employer receive monthly reports from our system and each employer is allocated a customer account manager to oversee this process.

Programmes delivered by clinical experts

Undertaking CPPD at LSBU means learning from experts with excellent knowledge and clinical skills in their area of speciality. Many of our academic staff hold joint posts between LSBU and some of London's most prestigious hospitals and healthcare services.

Bespoke provision

If you can't find a CPPD module that suits the needs of your workforce we offer a variety of bespoke opportunities, created in partnership with managers that meet the demands of healthcare's ever-changing climate.
Browse our online prospectus.