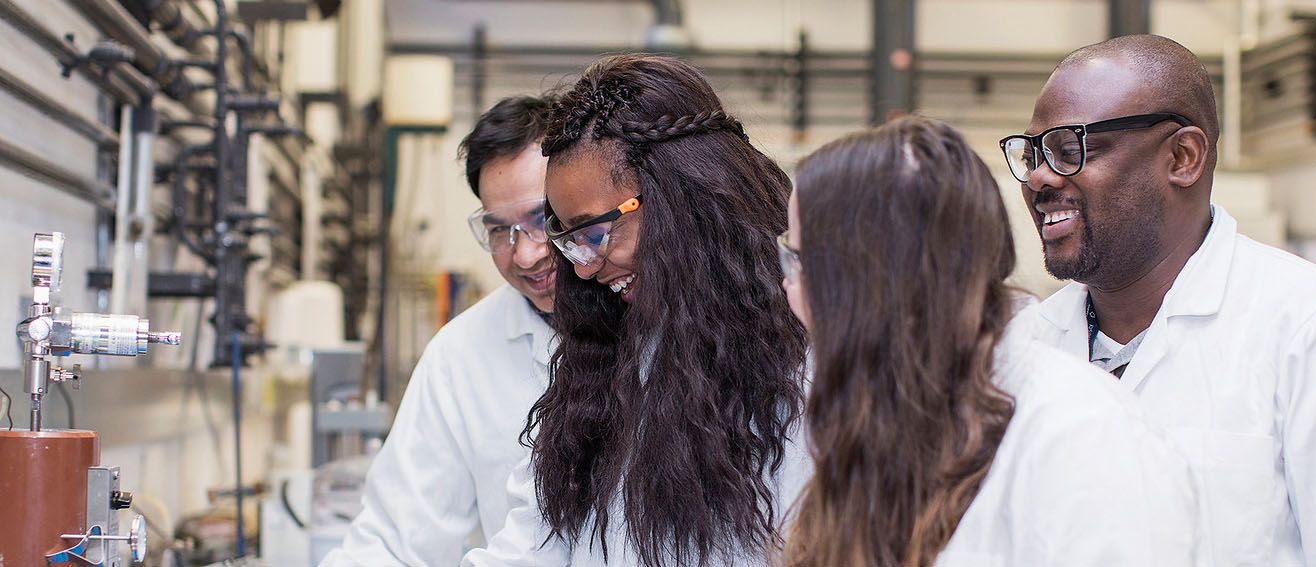 Chemical and Petroleum Engineering
Engineers are firmly focused on meeting the challenges of tomorrow
Chemical and Petroleum Engineering
Our accredited courses will provide you with specialist knowledge and skills which will attract employers. You'll develop your problem-solving, practical and technical abilities so you'll be ready for a long and successful career as a chemical or petroleum engineer.
Chemical engineering graduates are employed in a wide array of traditional industries, including process, petro-chemical and petroleum businesses. Many are employed in high growth sectors such as healthcare, water and waste management, pharmaceutical and food industries and power generating facilities.
Through industry and professional links, we ensure our courses are current and have a real impact on our student's future employability. We organise field trips and bring practitioners in to speak at many of our lectures so that students can benefit from first-hand industry input.
Undergraduate degrees
Postgraduate Degrees
Research degree programmes
The wide range of research activities in the School, together with the mix of academic staff, post-doctoral research fellows and visiting professors, allows us to offer a stimulating and diverse postgraduate environment. Read more about Research Degrees at LSBU.
In this section
Chemical and Petroleum Engineering