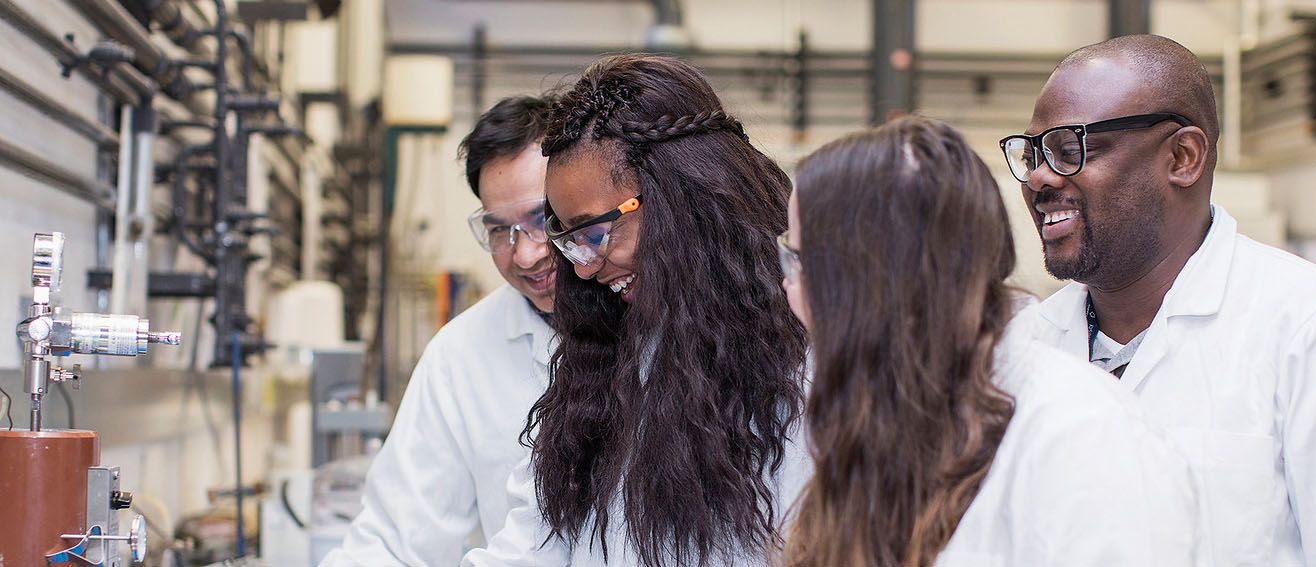 Facilities
Instilling a level of professional competency that industry employers immediately recognise and value
Our mix of multi-purpose and specialist laboratories provide ample space and facilities for carrying out a wide range of chemical tests. These practical facilities allow our students to mimic the processes undertaken by engineers in the industry: researching and testing new products through to considering how to make them commercially viable, how they could be implemented on an industrial scale and modified and improved once they are in operation.
Virtual tour
Take a virtual tour of the Chemical and Petroleum Lab.
Industry-sponsored facilities
Chemical, process and petroleum engineering students benefit from the detailed instruction they receive on industry-standard software packages.
Accessing our facilities
Our extensive facilities and talented students and staff are regularly involved in knowledge transfer and consultation activities with industry. Follow these links to find out more about how we work with businesses at LSBU and about facilities and venue hire at LSBU.