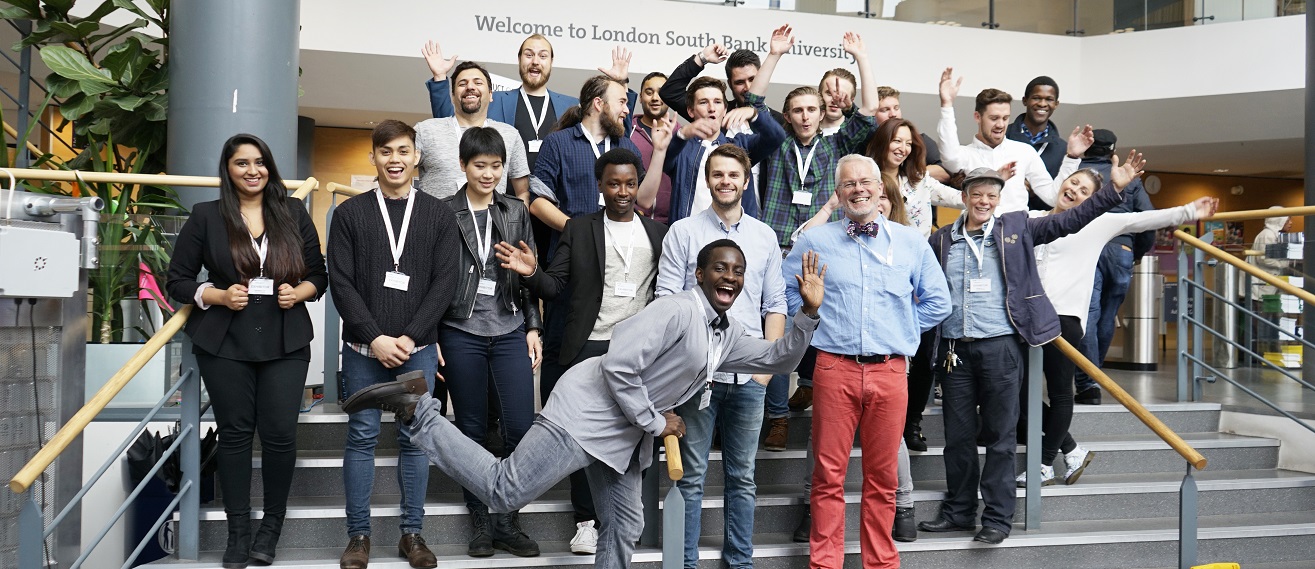 Student experience
We offer a lively and rewarding environment for students
We support students throughout their course in many different ways, such as:
personal tutoring
practical skills workshops
labs equipped with the latest hardware and software
lectures, seminars, personal tuition
online learning materials
varied assessment methods
advice on work experience and career options
opportunities for work placements and projects with employers
tailored field trips
training in research methods and assistance with independent research projects.
The School's strong links with industry, coupled with the University's dedicated employability and careers service, will help you find work placements and jobs. Engineering graduates can find themselves working in all kinds of environments and sectors. They may work in a production plant, a workshop, an office, a laboratory, a factory or on site with a client.
Case studies
International exchange programmes
Erasmus exchange
Marciano Da Silva, BEng (Hons) Computer Systems and Networks, completed an Erasmus study abroad exchange in Bremen, Germany.

Anastasios Torounidis, BEng (Hons) Telecommunications and Computer Networks Engineering, completed an Erasmus study abroad programme at the University of Bremen, Germany.
LSBU/LUASA partnership
The School of Engineering signed a bilateral agreement for cooperation with Lucerne University of Applied Sciences and Arts (LUASA), Switzerland, in June 2015.
The collaboration will initially focus on a student exchange programme and later will be extended to include joint UG and PG study programmes between the two Schools.
LUASA offers innovative and multi-disciplinary studies programmes at undergraduate and postgraduate levels and the courses are integrated with the University's academic and industrial research activities. LUASA is working with over 60 European and North American universities at present. As a result of internationalisation, a significant number of modules are taught in English. LUASA provides an excellent academic environment, as well as an outstanding location.
Two LSBU students, Amir Kahrimanovic and Ethan Segal Jones, from the School of Engineering have joined LUASA in September 2015 to follow a multi-disciplinary studies programme for one year. They are part of an international group of students, Class 2015/16, at LUASA.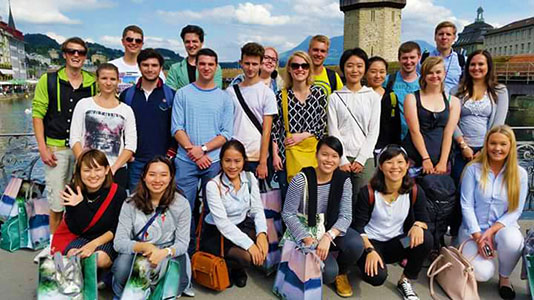 Student life - in London and on campus
The University's newly-opened Student Centre is a central hub for student support relating to IT, maths and communication skills, and employment advice and information. The Centre is also home to the Students' Union, café and bar. It is a place where students can get together socially or for group study, or to meet informally with staff.
LSBU's Southwark campus is easy to get to by bus, tube, overground train or bicycle. We're a popular choice for part-time and day release students. Stay in our halls of residence or in nearby private rented accommodation and you'll have the perfect base to explore the city and its many world-renowned attractions.
Student Enterprise
At LSBU, we provide students and alumni with a supportive environment to learn entrepreneurial skills and gain the confidence to start and grow successful businesses.
Our support includes inspirational talks from visiting entrepreneurs, practical workshops, taster sessions, competitions, enterprise schemes and other special events.
Visit our Student Enterprise page to find out more about the support and funding opportunities that are available to support entrepreneurial students who have the desire to explore and develop their commercial interests - perhaps to exploit work already done for their final year projects.