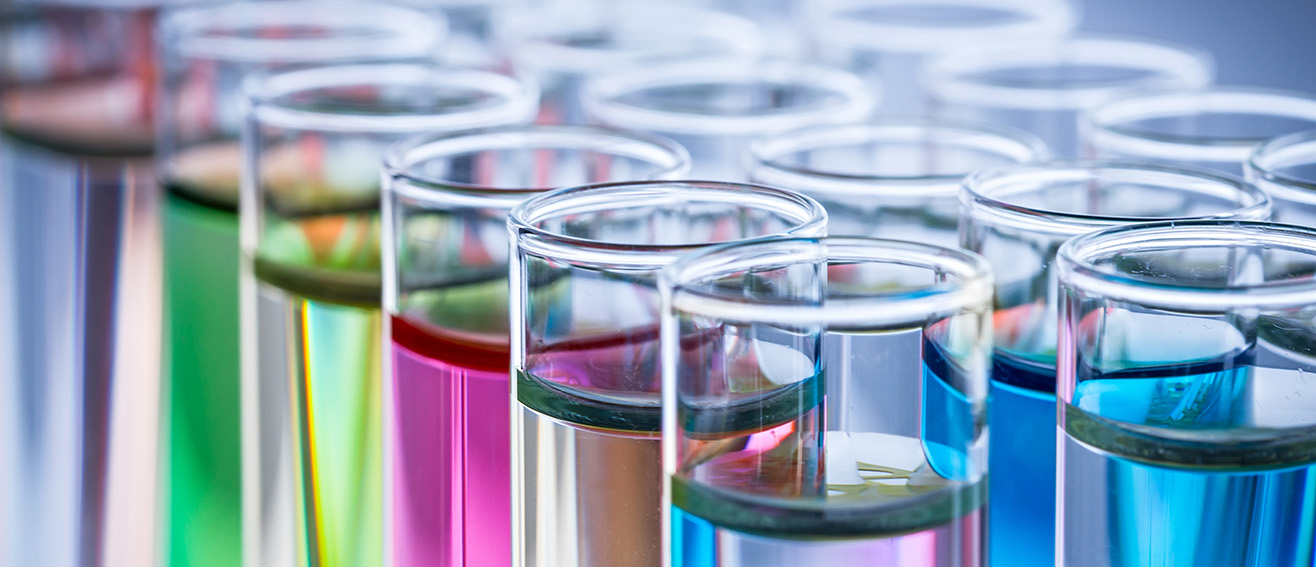 Advanced Resin and Coating Technologies Innovation Centre (ARCTIC)
Establishing a world-class research centre offering high-quality research with an industry focus
Advanced Resin and Coating Technologies Innovation Centre (ARCTIC)
ARCTIC's mission is to establish a world-class research centre offering high-quality research with an industry focus in an innovative environment. It aims to attract outstanding researchers, focusing on resins and coatings technologies for sectors including aerospace, construction, and energy.
Advanced Resins and Coatings Technologies Innovation Centre (ARCTIC), established in August 2016 by London South Bank University.
The primary objectives of ARCTIC are:
Creation of a shared research and technology facility
Undertake joint research programmes
Secure a portfolio of research funding from external sponsors
Build a mutual understanding of future research challenges and opportunities
Develop the next generation of technologies and scientists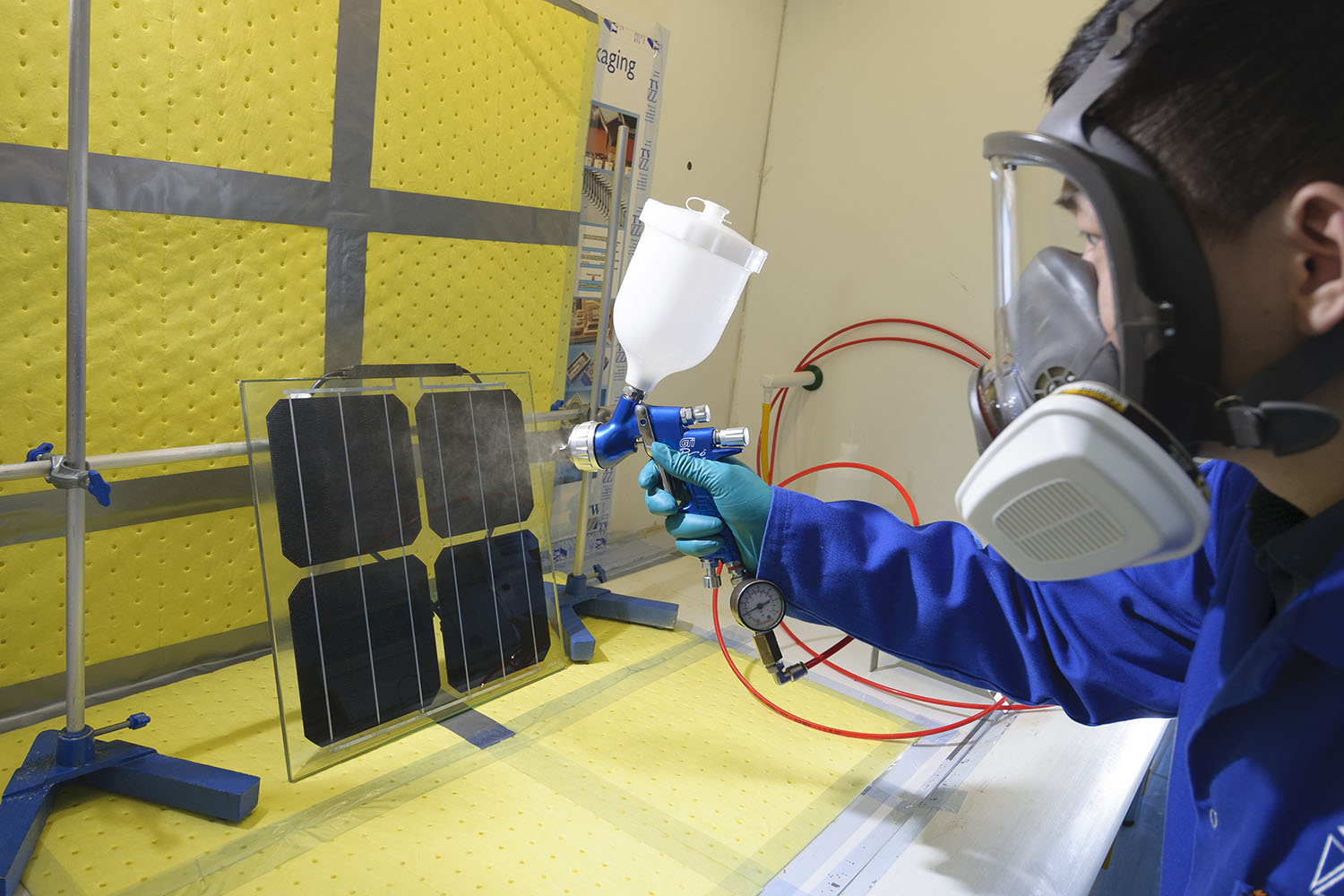 Investigated topics
Materials design
Durable functional coatings and materials
Omni-phobic surfaces (repelling water, ice, wax, inks, scales, dirt)
Anti-corrosion, barrier properties
Anti-microbial
Self-healing
Recycling
Nanomaterials
Current projects
ARCTIC works in materials design across durable functional coatings and materials, omni-phobic surfaces (repelling water, ice, wax, inks, scales, dirt), anti-corrosion and fire retardancy.
SolarSharc
A durable self-clean coating for solar panels to improve PV energy Generation efficiency (€2.3M).
ICEMART
Durable ice repellent coating process for aerospace and energy industries (£1.4M).
Icemart | Developing Anti-Icing Technology | 2018 from Opus Materials Technologies.com on Vimeo.
ISOPREP
Ionic Solvent-based Recycling of Polypropylene Product (€6.3M).
See covereage by British Plastics and Recycling Magazine.
Key facilities
Thermogravimetric analysis (TGA)
Differential scanning calorimetry (DSC)
Dynamic mechanical analysis (DMA)
White Light Interferometer
FTIR
UV Vis
Scanning electron microscopy (SEM)
Atomic force microscope (AFM)
X-Ray Diffraction Spectrometer (XRD)
Viscometer
Particle size analyser
Light microscopy
X-Ray Microscope
Nano-indentation
UMT Tribometer
Surface profilometer
Drop Shape Analyser
Permeation
Rheometer
Dry film thickness
Coefficient of friction
Taber abrasion
Impact test
Tensile test
Pull test
Heat treatment
Environmental tests
To contact us, please email Dr Geraldine Durand.
Academic staff
Research staff
Dr Christina Rumens
Alanka Zeme
Visiting researchers
Postgraduate research students
Angelo La Rosa
Ana Antelava
Key publications
Womack, G, Isbilir K, Lisco F, Durand G.G, Taylor A, Walls J.M; 2019. "The performance and durability of single-layer sol-gel anti-reflection coatings applied to solar module cover glass" Surface and Coatings Technology Volume 358, 25 January 2019, Pages 76-83. DOI: 10.1016/j.surfcoat.2018.11.030
Domínguez,, N., Castilla, P., Linzoain, M.E., Durand, G., García, C., and Arasa, J. (2018). "Approach to the determination of the contact angle in hydrophobic samples with simultaneous correction of the effect of the roughness". Optical Engineering, 57(4), doi: https://doi.org/10.1117/1.OE.57.4.044102
Bourebrab, M.A, Oben D.T, Durand G.G, Taylor P.G, Bruce J.I, Bassindale A.R, Taylor A, 2018; "Influence of the initial chemical conditions on the rational design of silica particles". Journal of Sol-Gel Science and Technology 88(2), pp. 430-441 DOI: 10.1007/s10971-018-4821-9
Bourebrab MA, Durand GG and Taylor A, (2018). "Development of highly repellent silica particles for protection of hemp shiv used as insulation materials". Materials 2018, 11 (1) 4; doi:10.3390/ma11010004
A.M. Wojdyla, A.Taylor, G.G. Durand, Ian W. Boyd (2017) "New assessment criteria for durability evaluation of highly repellent coatings" Wear 390-391, 49-60. DOI: 10.1016/j.wear.2017.07.001