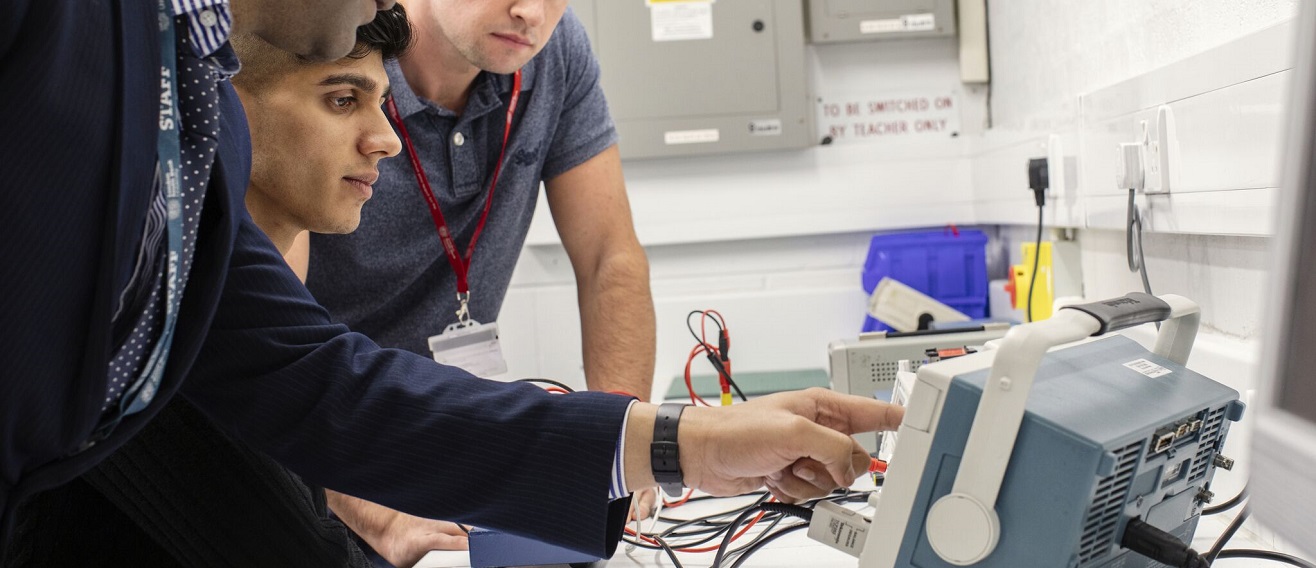 About the School
The Dean, Asa Barber, introduces the School
Welcome to the School of Engineering
The School of Engineering at London South Bank University was the founding discipline of the university in 1892 and is dedicated to it's original mission of growing engineering for the benefit of London and the world. We are successful in having leading staff and facilities that create knowledge that is used to train the next generation of engineers. All of our subject areas are ranked highly and the School is ranked 25th nationally by research intensity, highlighting the strength of our academic staff. The impact of the university was ranked in the Top 200 in the world by The Times newspaper with engineering a significant contributor to this ranking.
The School today, is an exciting environment where students get to work with each other on a range of projects, from identifying problems through to solution design and implementation, and where our teaching staff guide students to the front line of innovation. The students and staff are diverse, coming from a range of countries and reflecting the diversity of London as a leading and tolerant city. We have been encouraging women to study engineering since the 1920s and the institution began offering a dedicated women's engineering course in 1930. We believe we are excellent at developing engineers and computer scientists using this approach as the world has many problems that our graduates will solve! Many of the news items from the School show our students regularly winning awards and honours, and our students have a reputation for making positive contributions to companies they go on to work for after graduation.
Recently, we have invested significantly and continue to invest in staff and facilities. The Faraday Wing has almost £1 million investment to support Chemical and Computing disciplines. Many of the mechanical and design labs have been upgraded. Over £2 million of leading facilities around an energy theme have been installed in the last few months. These new and existing state-of-the-art facilities help us to deliver a modern teaching experience, enabling students to explore engineering and computing-related projects in new and innovative ways. We have a fantastic location in the heart of London which, coupled with our friendly and cooperative students and staff, make the School of Engineering at LSBU a wonderful place.
Asa Barber, Dean of the School of Engineering