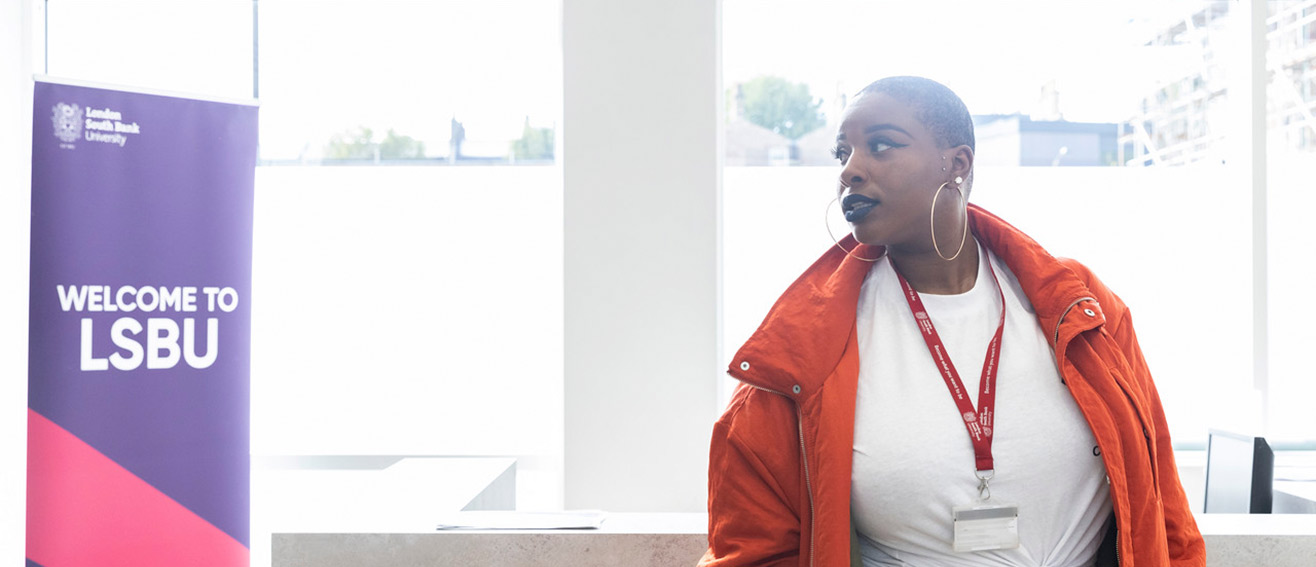 Undergraduate offer holders
With a range of events and opportunities, we support you before you join LSBU, as well as when you're here
Undergraduate offer holders
To ensure that we make life as easy as possible, all full-time undergraduate Home/EU students starting in the Business School in September 2020, will receive a number of guaranteed opportunities and free additional products/services.
Watch our exclusive offer holder events
Congratulations on your offer to study with the LSBU Business School.
You'll find videos of our exclusive Offer Holder online webinars below, hosted by your course lecturers. This is your opportunity to find out why LSBU and LSBU Business School is right for you and meet our inspiring team. Don't miss out!
Accounting and Finance
Subject: Accounting and Finance
Hosted by: Senior Lecturer, Ivor Pingue
What to expect: Hear from your tutors in this taster lecture where you'll get a feel for what it's like to study this subject.
Business Management
Webinar: Business Management
Hosted by: Chris Matthews and Ann Healey
What to expect: Hear from your tutors in this taster lecture, where you'll get a feel for what it's like to study this subject.
Economics
Webinar: Economics
Hosted by: Senior Lecturer, Christina Anderl
Description: Hear from your tutors in this taster lecture where you'll get a feel for what it's like to study this subject.
Marketing
Webinar: Marketing
Hosted by: Senior Lecturer, Helen Aston & Senior Lecturer, Nicola Hayes
What to expect: Hear from your tutors in this taster lecture where you'll get a feel for what it's like to study this subject.
Supporting You: Employability, Coaching and Experience
Subject: Supporting You: Employability, Coaching and Experience
Hosted by: Lyn Hamblin, Angelia Ellermier, Faye Kilgour and Heba Younis
What to expect: Hear about the range of support we offer you; personal coaching, the opportunity to work in the Business Solutions Centre and the additional employability support.
Book a Careers Chat
We're committed to supporting your career development throughout your time with LSBU Business School – and for us, that starts now. We're offering you the opportunity to speak to Angela Ellermeier, our Head of Careers and Professional Partnerships, on a 1:1 Careers Chat (phone or Skype) until July 2020. Find out about how to stand out from the crowd, support for changing careers and advice if you're a budding entrepreneur – or anything else related to you and your career journey. To book a slot, contact businesscareers@lsbu.ac.uk.
Opportunities for Business School students
Professional accreditation across most courses – including ACCA; ICAEW; CIMA; IFA; AAT ;CIPD; CMI; CIM; Prince2; IOEE. Our accreditations truly reflect the quality of our courses and how they're recognised by industry standards for the 21st century.
Full access to professional bodies' teaching and supports materials such as the Chartered Management Institute (CMI).
Free language classes to all – pick from Spanish to Italian and even mandarin, a new language will prepare you for the global world of business.
Business Solutions Centre - Students of the LSBU Business School provide consultancy services and support to local businesses. A great learning opportunity to enhance your CV and employability.
Life Coaching – Mentoring and Coaching is integrated into our teaching, with a common first year module on 'Concepts of Management', which looks to at professional development in a business and personal capacity – preparing you for future career success. Our personal mentors are devoted to student happiness and go the extra mile.
IoD membership (a competitive but development opportunity application process) - LSBU students and the IoD organise a number of development and networking opportunities, along with having a student award available for LSBU students to apply for.
Internship opportunities in all courses – gain work-based experience to enhance your employability
NIBS – the Network of International Business Schools Competition is a fantastic opportunity to network with peers, challenge your business acumen, apply your theoretical learning and travel to amazing places. With the competition taking place in a different country each year, in the past LSBU students have travelled to Canada, Finland, Guatemala and Germany to participate.
University Business Challenge – Each year we enter a number of teams into the world's longest standing undergraduate simulation-based competition designed to develop employability and enterprise skills.
Hackathons – an electrifying event that challenges your presentation, problem-solving and team-working skills in a timed environment to solve a business case problem.
Leadership Book Club – an informal opportunity to meet friends and peers but to also focus on books that will develop your professional skills and hone your understanding of the business world.
Research Today! seminars – an event series organised by our director of research, focusing on leading research by our academic team, along with regular guests delivering insight and providing opportunities for stimulating discussions on academic research relevant to our society today.
Accounting, Finance and Economics students have access to and training on Bloomberg terminals in the new Business School Bloomberg Suite. Read about how an LSBU student won the Bloomberg investment challenge.
Useful links
As an offer holder, you may want to start thinking about accommodation, finance and key dates for the university academic year. Find out more via the links below.