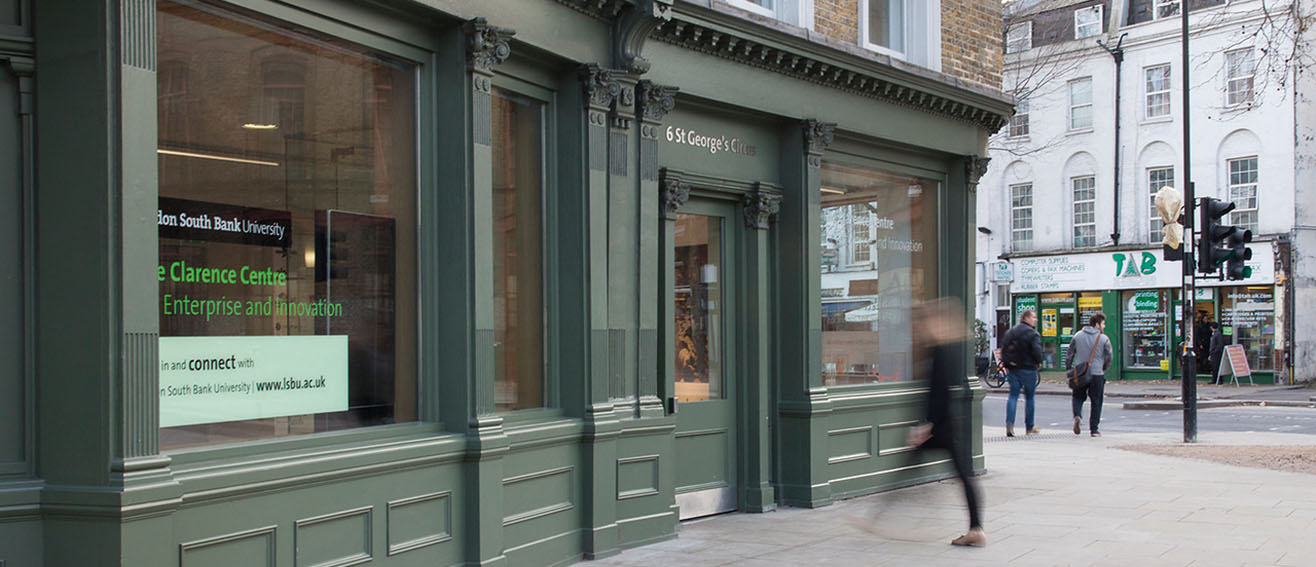 Business and enterprise
Our staff and students apply their knowledge to help local businesses solve their challenges
Businesses and organisations often ask us to apply our resources, expertise and technical knowledge to help solve problems. Read more about how you can access and benefit from our services.
A hub for enterprise and innovation
The Clarence Centre for Enterprise and Innovation has been a thriving hub for small businesses since the 1980s. It provides research, business development, tenancy and consultancy services to businesses, making it a vital resource for business students and professionals alike.
Consultancy
We use our expertise and applied research to offer a range of consulting services, from business development to business intelligence, for any organisation. Let us improve your business by bringing our academic and research expertise into your world.
Our academics take on challenges that are holding your business back and help you through the process of change and development to achieve short, medium and long term objectives.
Read more about consultancy services and available funding opportunities.
Knowledge Transfer Partnerships
Knowledge Transfer Partnerships (KTPs) are designed to help businesses improve their competitiveness and productivity by tapping into the knowledge, expertise and skills offered by universities.
Our Knowledge Exchange Institute gives you access to LSBU's expert knowledge, as well as unique funding sources like the KTP scheme, to help you turn your business ideas into real business opportunities.
We can help you with business development, improving or introducing business processes and services, developing technologies, establishing new capabilities, and increasing efficiency.
Help to Grow programme
Over 200 small and medium-sized businesses in London and Southern England are supported by our business support programme, 'Help to Grow', delivered by LSBU and funded by the Government.
The firms receive support from industry experts in LSBU's Business School to develop their:
Financial management skills
Leadership skills
Digital skills
Employee engagement skills
All participants receive a tailored growth plan to enable their businesses to reach their full potential. Help to Grow aims to boost the performance, productivity and long-term growth of businesses. This programme is currently open for applications.