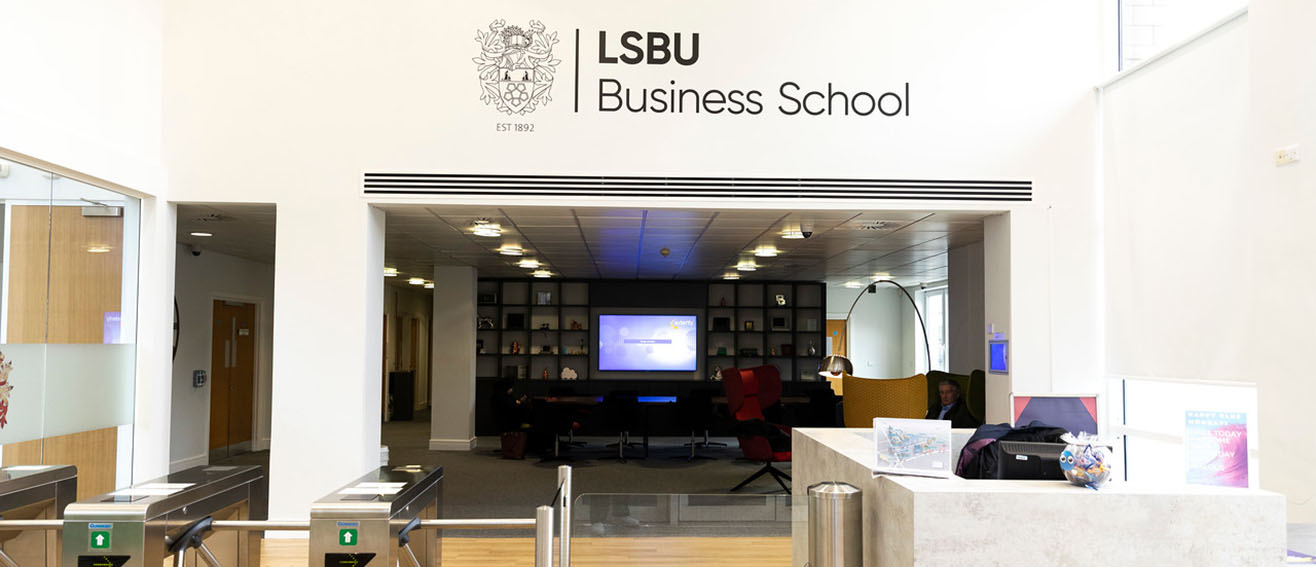 About the School
Disrupt and develop the new normal, with our applied approach to business
LSBU Business School is teaching-led and puts students at its heart. We see every student as a whole person, on a journey of personal development, not just an academic journey.
By its nature, Business is an applied discipline – but at LSBU, we really apply it. Every Business School course has a professional accreditation. It's a badge of quality that means respected, professional bodies recognise our courses as delivering the right skills for the professionals of tomorrow.
Study holistically
At LSBU Business School, you'll study an employer designed curriculum, and have the opportunity to apply cutting edge knowledge and skills to real life scenarios. When our graduates go for a job, they can say they haven't just learnt it, they've actually done it. study holistically
We want you to hone your skills in practice wherever possible, so we use live briefs, simulations and case studies to recreate workplace conditions.
Within every course, whether undergraduate or postgraduate, there's the opportunity for a placement or internship.
Within every course, whether undergraduate or postgraduate, there's the opportunity for a placement or internship.
Thrive together
In 2019, the Business School moved to a new home, designed to form a central point for our community.
The set-up has a contemporary business feel, with flexible space that can be used for everything from large meetings to informal get-togethers. Everyone shares the space – you'll meet with your personal tutor here and find a home for quiet study.
Here in the very heart of South London, we thrive together. The School's Business Solutions Centre, which is run by students and supervised by staff, offers problem-solving ideas to anyone in the local community with business issues. It's been so successful that the Centre is now branching out to become involved with other areas, such as Kensington, with a Business Solutions roadshow taking place at Kensington Library.
Stay at the forefront
As technology takes us further into the digital age, the way the business world works is constantly changing. As a modern Business School, we're focused on the impact that digital innovation and disruption are having on industries nationally and globally. We're committed to staying at the forefront of developments and investing our time and money to make sure our courses are always up-to-date to today's business challenges and needs.