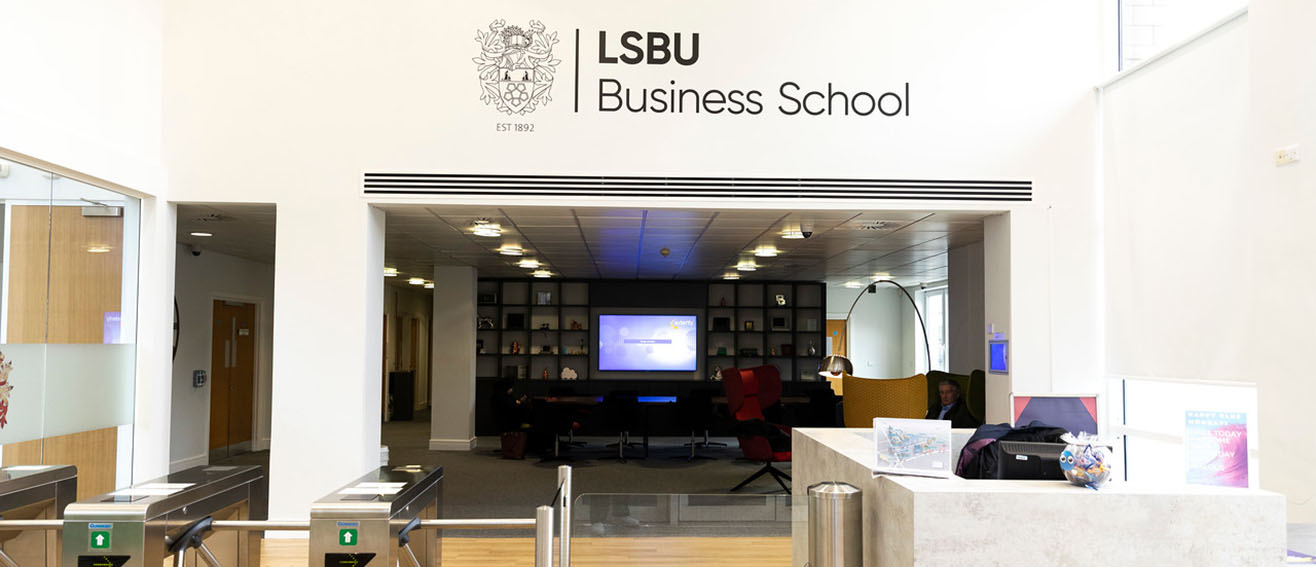 About the School
The Dean, Sarah Moore-Williams, introduces the School
We offer courses across a wide range of disciplines, from Business, Enterprise, Economics, Accounting and Finance through to Marketing, Management and Human Resources. Our focus is very much on student experience and this is reflected in the support we offer our students, not only to succeed in their studies but also to take advantage of a wide-range of extra-curricular opportunities. There is ample opportunity to develop vitally important transferable skills such as networking, entrepreneurship, and teamwork.
Making the most of our fantastic central London location we work closely with our Enterprise Centre to offer students exciting opportunities to interact with a wide range of businesses through our various student enterprise schemes, and the Business School itself is accredited by the Institute of Enterprise and Entrepreneurs (IoEE) in respect of the School's commitment to embedding enterprise and entrepreneurship education in its curriculum. Our London location also makes us a hub for a wide range of international links, with collaborative partners in France, Germany, Spain, Greece, Cyprus, Sri Lanka, Singapore, Hong Kong, and India.
LSBU Business School takes pride in its teaching staff's dedication to ensuring that its students have access to a first-class learning and teaching experience – something which is consistently reflected in high National Student Survey (NSS) scores that put the the Business School amongst the highest ranked modern universities in London for Teaching in areas such as Accounting, Finance, Marketing and Business. Our courses are designed to meet the needs of employers and are underpinned by relevant professional accreditation. We work closely with the key professional bodies, industry groups and our own alumni groups to ensure we focus on the employability skills and attributes that our graduates need to have.
Our teaching is also underpinned by the research activities of the School's staff, which range across areas such as marketing, corporate governance, econometrics, the local economy, and socially responsible business practice.
We look forward to you joining us on your chosen course and hope that you will take advantage of all of the opportunities we offer to enhance your career prospects in one of the world's most dynamic and exciting business capitals.
Sarah Moore-Williams
Dean
LSBU Business School
Keep up to date with LSBU Business School news by following us on Twitter and LinkedIn.