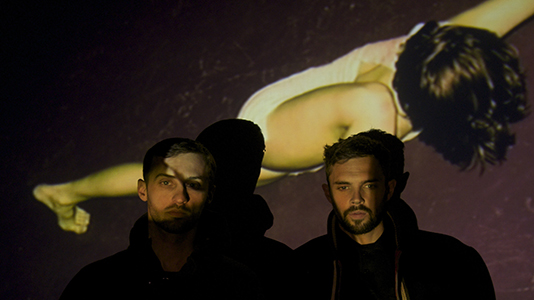 Raime are Joe Andrews and Tom Halstead, a London-based duo seeking to re-establish electronic composition as a physical and emotionally inquisitive force. Having released their debut album, 'Quarter Turns Over A Living Line', with London label Blackest Ever Black in late 2012, the pair have been working towards their second LP.
The unavoidable sonic truth of Raime's music is informed by an unstinting devotion to record collecting, a journey embarked upon together in their teens. The carefully preserved fruits of their research have been in evidence via selections for FACT and Boiler Room, as well as at their 'Before My Eyes' DJ residency with Demdike Stare and Blackest Ever Black at The Waiting Room in London.
Amongst other things, rare and choice post-punk, dub, drone haunted electronics and techno can all have their place - as can the occasional junglist hammer blow.
Top of page