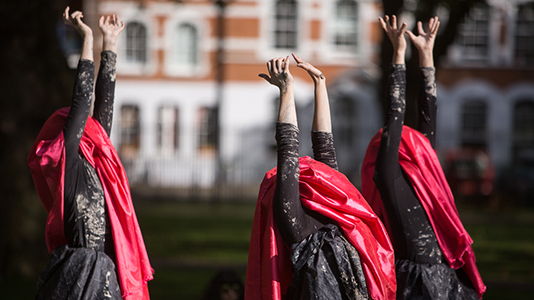 Photograph, 'The Keeners' by Tim Bowditch.
Florence Peake is a London-based artist who has been making work since 1995.
With an extensive training in dance and a background in painting, Florence Peake's performance practice uses drawing, painting and sculpture materials combined with found and fabricated objects placed in relationship to the moving body. Site and audience, live and recorded text, wit and humour are key to her work.
'Swell the thickening surface of' is choreographed by Florence Peake. It takes a simple action of self-propelled vibrating of parts of the body to work with different states of being and in response to a given environment.
Top of page