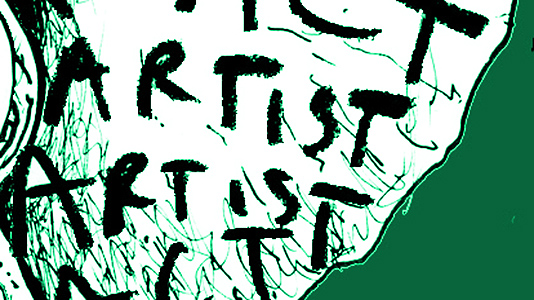 Please see below for details of the artists who performed at LSBU's inaugural Magnetic South festival in April 2016.
Beattie Cobell are a live electronic duo from south east London. They've explored sound together for over eight years, and are developing into a symbiotic unit of rhythm and noise generation.
Blood Sport's blistering guitar dynamics and pointed lyrics shudder and shimmer against rough-housed techno-gilded polyrhythms.
Cooly G, AKA Merrisa Campbell, is a South Londoner who produces, sings and DJs. She has released on Hyperdub Records for the last five years.
Corey Mwamba is a Derby-based vibraphone player who is highly sought after for his original approach to the instrument. He is one half of Musson/Mwamba with Rachel Musson.
Dorothy Lehane's poetry examines questions concerning cultural encounters and embodied responses in the practice of disability poetry.
Florence Peake is a London-based artist who has been making work since 1995. Site and audience, live and recorded text, wit and humour are key to her work. (Photograph by Christian Kipp.)
Graham Dunning is self-taught as an artist and musician having studied neither discipline academically. He has performed solo and in ensembles internationally.
Gus has worked in a variety of musical settings – jazz, contemporary music, pop, cabaret, dance, theatre and, most importantly, improvised music where he has performed with many leading players. (Photograph by Agata Urbaniak.)
Jennifer Lucy Allan runs the reissues label Arc Light Editions with James Ginzburg (Emptyset/Subtext). She is a writer and researcher currently working on a PhD.
Jo Thomas is an award-winning London-based composer who chooses to work through sculpting electronic sound into an aural tapestry of technological, biological and emotional states.
Matthew Bourne is a recipient of numerous awards and accolades, and is known for possessing an inventive and unique artistic approach.
Matthew collaborates with Yuki Tsujii. Together they are two of the London's most exciting and inventive guitarists, sharing an inquisitive approach to the instrument.
Not Sorry are four slinky-synth, disco-punx from London, featuring members of Joey Fourr and Ravioli Me Away.
Rachel is a saxophonist, improviser and composer. She is involved with a variety of improvisation-based projects, and is one half of Musson/Mwamba with Corey Mwamba.
Raime are Joe Andrews and Tom Halstead, a London-based duo seeking to re-establish electronic composition as a physical and emotionally inquisitive force.
Safiya Allaf is a Canterbury-based poet. She is currently working on a series that focuses on identity and Syrian culture.
The Soul Jazz Records Sound System are the people behind the legendary London-based Soul Jazz record label and Sounds of The Universe record shop.
Yuki collaborates with Matthew Simms. Together they are two of the London's most exciting and inventive guitarists, sharing an inquisitive approach to the instrument.
Top of page