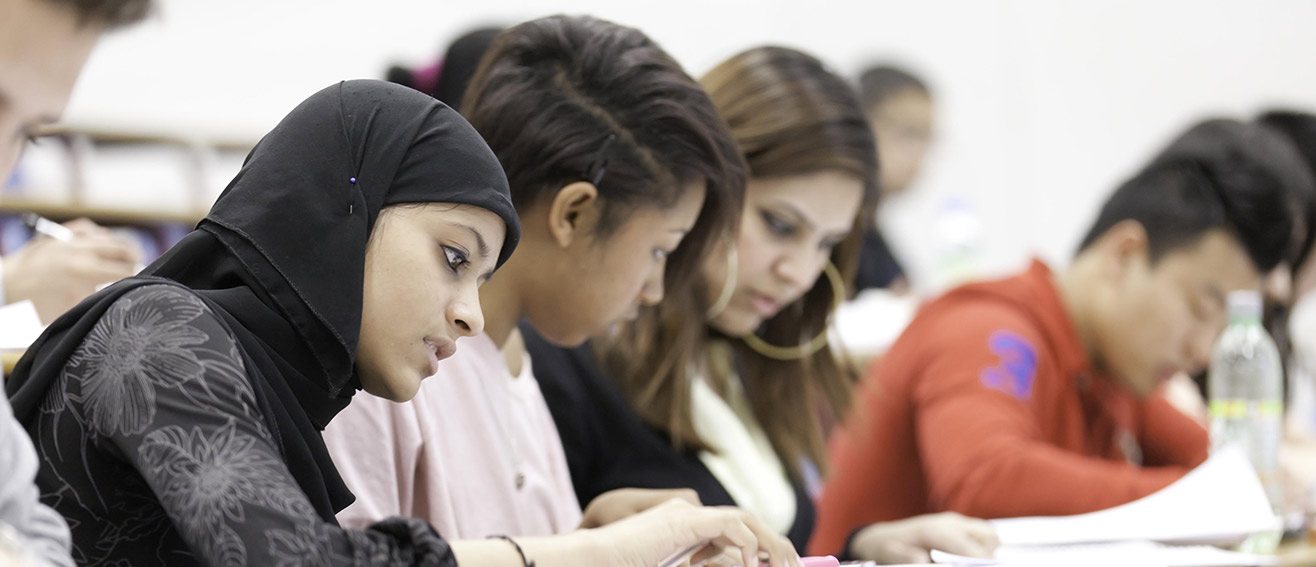 Undergraduate offer holders
Find out about offer holder events and activities
Undergraduate offer holders
Congratulations on being made an offer to study at LSBU! By accepting your offer, you will join our School of Applied Sciences community, made up of expert academics, supportive staff, inspiring students and successful graduates.
Offer Holder events and activities
Once we've made you an offer, keep an eye out for your invitation to our Offer Holder Events. These events are tailored just for you; you can meet your classmates, some of your lecturers, find out more about next steps and modules, and ask any questions you may have.
To avoid missing out, please make sure that your current email address and phone number are correct on UCAS. If you have an offer for a part-time course, you can update your details by contacting the Admissions Team.
Webinars
Our Offer Holder Webinar series has now finished. If you missed any of our events, you can watch the recordings below. Contact details for each of the Course Directors are included in the webinar presentations, so please do get in touch if you have any questions.
Biosciences and Biomedical Science
Courses: Biosciences, Biomedical Science
Hosted by: Associate Professor, Dr Eiman Aleem
What to expect: Hear from Course Director Dr Aleem about what it's like to study these courses at LSBU
Forensic Science
Course: Forensic Science
Hosted by: Senior Lecturer, Dr Steve Bleay
What to expect: Experience a taster lecture on Fingerprints from Dr Bleay
Psychology
Subject: Psychology
Hosted by: Professor Daniel Frings
What to expect: Experience a taster lecture on Experimental Psychology from Prof. Frings
Sport Science
Courses: Sport and Exercise Science, Sports Coaching and Analysis
Hosted by: Senior Lecturer, Dr Darren James
What to expect: Experience a taster lecture on Biomechanics from Dr James
Why choose us?
Leading academics: our academics are experts in their fields with a large number of them being recognised as Fellows of the Higher Education Academy.

Professional accreditation: many of our courses are accredited by leading professional bodies, making you attractive to employers in a competitive jobs market.

Industry connections: we organise events with organisations such as the Metropolitan Police Service, the NHS and the British Psychological Society

Facilities: we have invested heavily in a wide variety of laboratories, which offer you an extensive experience of scientific investigation and analysis across all our subject areas.
Prepare to start
Please check the 'Apply' tab on your course page for any course specific preparation details, such as suggested reading.
Further details on accepting your offer, funding, enrolment and term dates can be found on our Undergraduate Offer Holder page.
Useful links