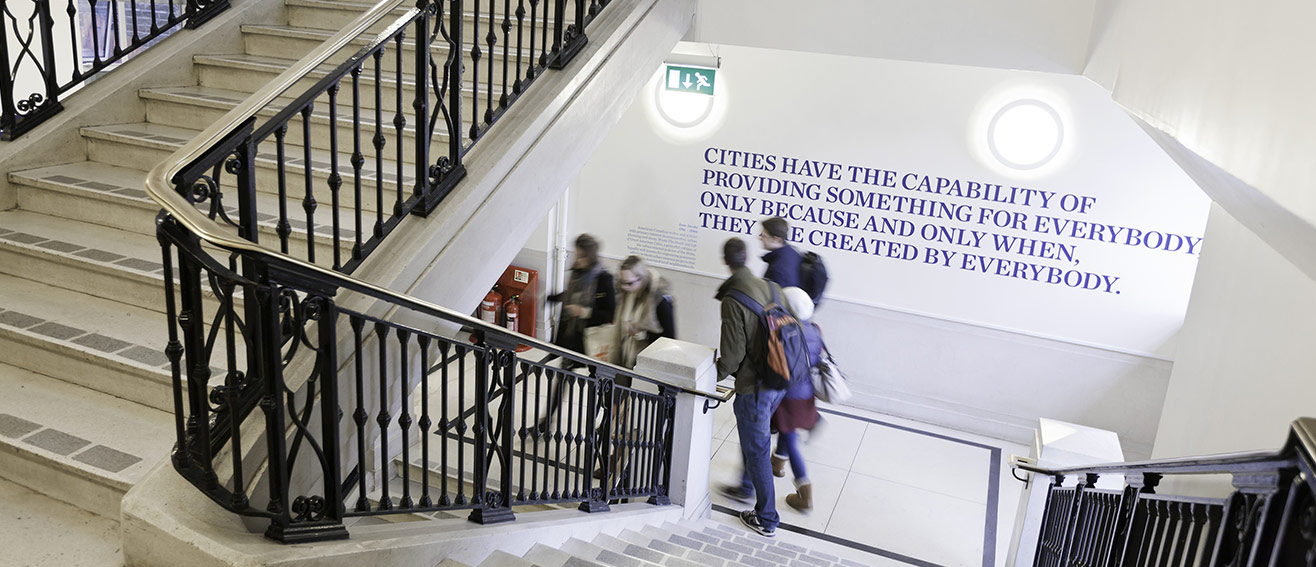 Student experience
Our support includes inspirational talks from visiting entrepreneurs, competitions and enterprise schemes
We aim to support you throughout your undergraduate studies at the School. Our teaching and learning includes:
personal tutoring
tutor guidance as you plan your career, and advice on work experience
seminars, online learning environments and specialist advice sessions
innovative teaching methods aimed at providing an outstanding educational experience
opportunities to apply your knowledge through practical assessments, independent research projects and optional work placements
At postgraduate level:
working alongside world-leading academic experts to develop your knowledge and skills within a number of applied domains of research
training in research methods and assistance with independent research projects, which can be linked to your interest, professional development and/or employment
strong focus on professional work placements to develop your ability to transfer knowledge in to practice
The School's links with industry and LSBU's dedicated Careers Service will help you find work placements and jobs in your field of interest with top blue chip companies and valued public and voluntary organisations. With our central London location many companies' and organisations' headquarters are at your doorstep.
Visit your subject area's Careers and Employability pages or your course's pages for more information on the placement opportunities available.
Our Student Centre at LSBU is a central hub for support and employment information, group study or to meet staff informally. It offers students support in IT, maths and communication skills for academic and professional development. The centre is also home to the Students' Union, café and bar.
LSBU's Southwark campus is within easy reach by bus, train, London Underground or bicycle. We're a popular choice for part-time and day release students. Stay in our halls of residence or nearby in private rented accommodation and you'll have the perfect base to explore the city and its many world-renowned attractions.
Student enterprise
At LSBU, we provide students and alumni with a supportive environment to learn entrepreneurial skills and gain the confidence to start and grow successful businesses.
Our support includes inspirational talks from visiting entrepreneurs, practical workshops, taster sessions, competitions, enterprise schemes and other special events.
Visit our student life pages for more information.