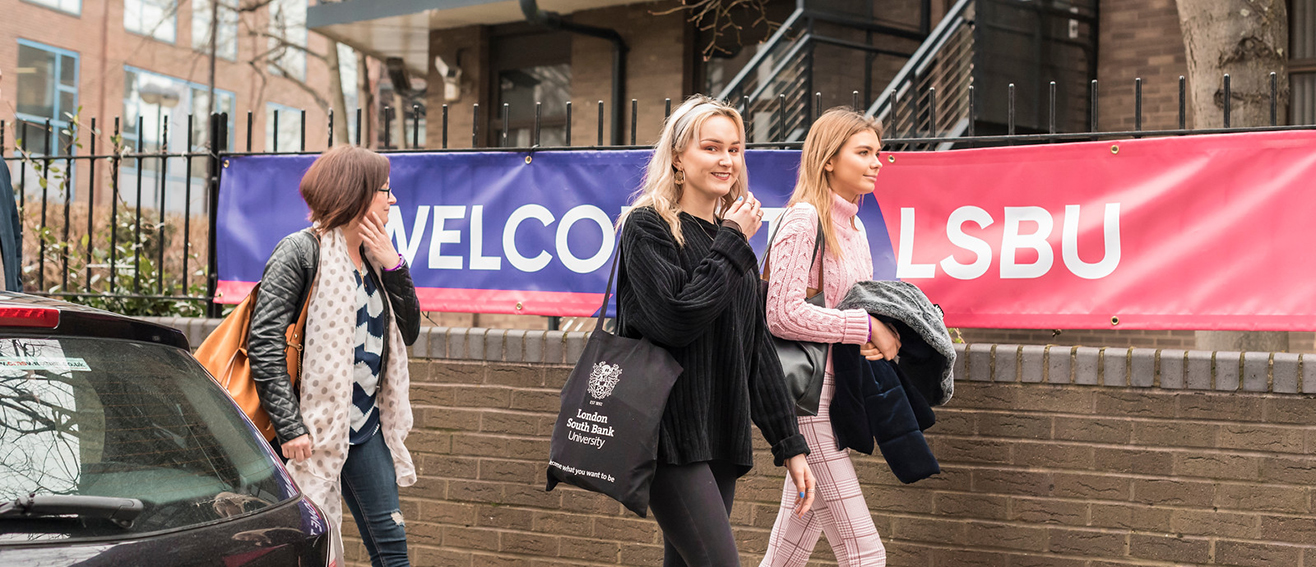 Visit us
We have a variety of events taking place throughout the year on the LSBU campus to allow your students to experience LSBU for themselves
Here's a list of the activities we offer:
Experience Days
Experience Days are designed to show students the range of courses available in their field of interest. Students can explore subjects further and narrow down their choice. They will take part in a day of interactive workshops including subject tasters, student life talks and a campus tour. Experience days are led by outreach staff, student ambassadors and senior academic staff from the area of study. We run Experience Days in the following areas: Applied Sciences, Engineering, Business, Law and Social Sciences, Health and Social Care and Built Environment and Architecture.
Choose Your Next Steps
Choose Your Next Steps is a university and apprenticeships progression day. It is designed to give students an insight into what it's like to study at university or to do an apprenticeship, helping them choose the right pathway into Higher Education. Students will take part in different sessions to help them consider their options after school or college. The day is led by outreach staff, current LSBU students, apprentices and LSBU alumni. Students will also have the opportunity to attend a panel discussion and be a part of Q&A.
Taster Days
Taster Days are designed to give students a more in-depth understanding of what it would be like to study a specific subject at LSBU. Students will take part in subject specific workshops, lectures and student life talks. We run Taster Days in a range of subjects including Law, Economics and Marketing.
See What's On for a list of our upcoming events.
LSBU is an inclusive environment; we want to ensure that all attendees get the most out of their visit. Please do inform us if your student has any specific access needs.
Have an enquiry? Find out how to contact us.