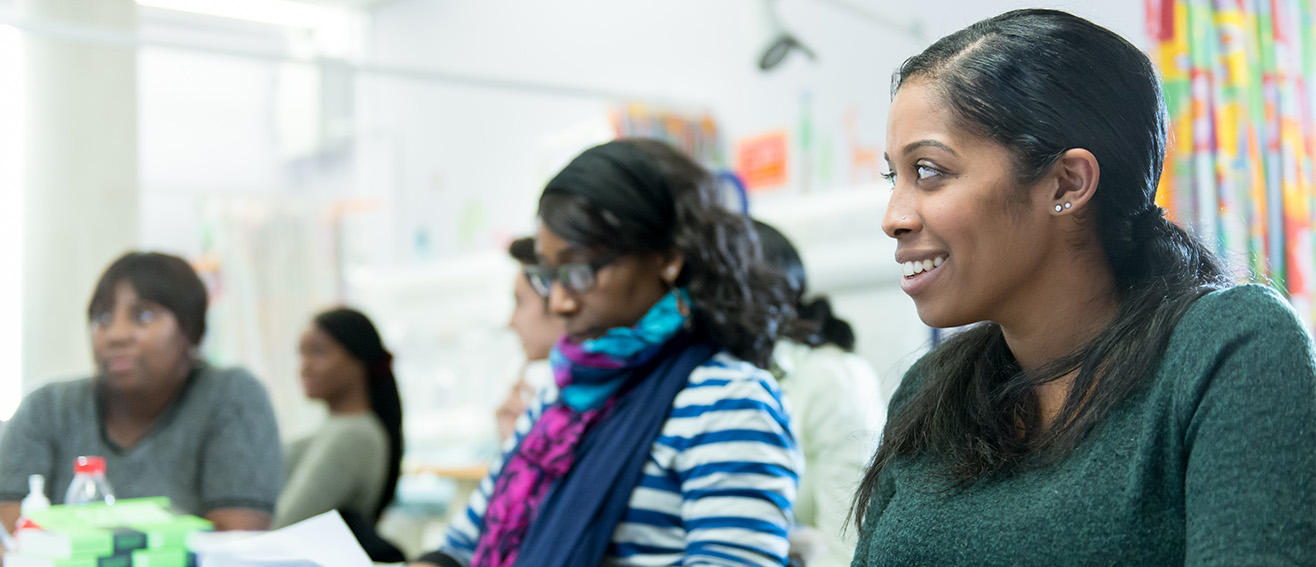 BSc (Hons) School Nursing (Specialist Community Public Health Nursing)
Southwark Campus
Mode: Full-time; Part-time
School Nursing (Specialist Community Public Health Nursing) - BSc (Hons)
Overview
This programme focuses on public health nursing and prepares qualified nurses for registration on the Social Community Public Health Nursing (SCPHN) part of the Nursing and Midwifery Council (NMC) register. Applicants will choose a defined area of practice either health visiting or school nursing. Both of these pathways promote the health of individuals, groups and populations and prevent ill health through taking a pro-active approach to practice.
Through partnership working, health visitors and school nurses seek to enable clients to take control of their lives whilst safeguarding vulnerable individuals and populations. Public health work that promotes social inclusion and reduces inequalities in health is central to practice. You will be encouraged to identify your learning needs in professional practice, in partnership with your practice teacher, and to develop competencies in areas that will enable you to meet the course learning outcomes. You will be allocated a personal tutor in the University who will help provide academic and professional support whilst you are a student.
Should I take the BSc (Hons) or the PgDip qualification?
Depending on the level of your existing qualifications you will either undertake the BSc (Hons) course, or the PgDip qualification. If you qualified as a nurse with an Undergraduate Diploma you should take this course - the BSc (Hons).
Important note for applicants
Places on the course are currently funded through sponsorship arrangements with NHS Community Trusts/ NHS Organisations.
The posts are usually advertised through NHS Jobs. The NHS organisation usually begins to advertise between February and April each year, dependent on the availability and confirmation of funding.
Read the 'How to apply' information for full details.
If you would like to discuss the School Nursing programme, please contact the Course Director, Maxine Jameson: maxine.jameson@lsbu.ac.uk.
We offer the opportunity for all undergraduate Home/EU students to undertake a work placement, internship or work experience while studying a full-time course starting in September 2021.
Accreditations
Key course information - ordered by mode
Mode
Duration
Start date
Location

Mode

Full-time

Duration

1 year

Start Date

September

Location

Southwark Campus

Mode

Part-time

Duration

2-3 years

Start Date

September

Location

Southwark Campus
Modules
You will normally complete all eight units, including a professional practice unit relevant to the defined pathway.
Core units
Evaluating research for health care
A public health approach to promoting health and well-being
Developing professional practice for school nursing
Protecting vulnerable children
Mental health and well-being of families
Developing leadership and management skills for SCPHN
Optional
Community nurse prescriber (V100)
Employability
This programme is for qualified nurses who wish to further develop their professional knowledge and skills to enable them to work as health visitors in the community promoting the health of children and families or school nurses working with the school-aged population. Qualified Specialist Community Public Health Nurses may also obtain employment in the wider field of public health, for example, in community development work.
Students on the BSc programme may wish to further their studies in the field of public health. Postgraduate Diploma students may study for an MSc in SCPHN through doing a dissertation after qualifying as a SCPHN. Take a look at our online CPPD prospectus for more information about CPD options.
Professional links
The programme is accredited by the Nursing and Midwifery Council (NMC).
---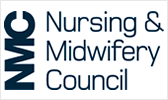 The Nursing and Midwifery Council regulates nurses and midwives in England, Wales, Scotland, Northern Ireland and the Islands.
Entry requirements
Registration with the Nursing and Midwifery Council (NMC), and 120 credits at Level 5. Applications are accepted from newly qualified nurses or those who are due to qualify. Applicants must have sponsorship from an employing organisation that provides a practice placement and practice teacher to fulfil NMC standards.
English language
If your first language is not English you must have the following minimum International English Language Test Score (IELTS) results at the time of applying:
7.0 overall or equivalent
7.0 in the listening and reading sections
7.0 in the writing and speaking sections.
Interview
If your initial application to a Health and Social Care course is successful, you'll be invited for an interview.
Visit our interview page for information on preparing for the day and what to bring.
Advanced entry
If you have already completed some studies at another university, we may be able to consider you for advanced entry. Please see our advanced entry page for more information.
How to apply
Home/EU applicants
Mode
Duration
Start date
Application code
Application method

Mode

Full-time

Duration

1 year

Start date

September

Application code

4066

Application method

Mode

Part-time

Duration

2-3 years

Start date

September

Application code

4067

Application method
The process to apply is:
Identify the Trust you want to be sponsored by. All sponsorship opportunities are advertised on NHS jobs and the Trust's vacancy listings.


On your application form, state London South Bank University as your university of choice.


Note: there is no separate application form via LSBU - ensure that you clearly state your education to show you meet the entry requirements.


Successful applicants are invited for interview with a panel consisting of both Trust and LSBU representatives.


Candidates who are successful at interview will be sent an offer letter from the University.
Finance
You don't need to wait for a confirmed place on a course to start applying for student finance. Read how to pay your fees as an undergraduate student.
Prepare to start
Enrolment and Welcome Week
Before you start your course we'll send you information on what you'll need to do before you arrive and during your first few days on campus. You can read about the process on our new students pages.
Holidays
Your holiday periods will not follow the normal University timetable because of placements. You'll receive more details once you start your course.
Fees and funding
Applicants must have sponsorship from an employing organisation that provides a practice placement and practice teacher to fulfil NMC standards.
Contact information
Course Enquiries - UK
Tel: 0800 923 8888
Due to COVID-19, call waiting times may be longer than usual. Any questions? Use the green bubble on the bottom right hand corner to start a live chat with us
Get in touch