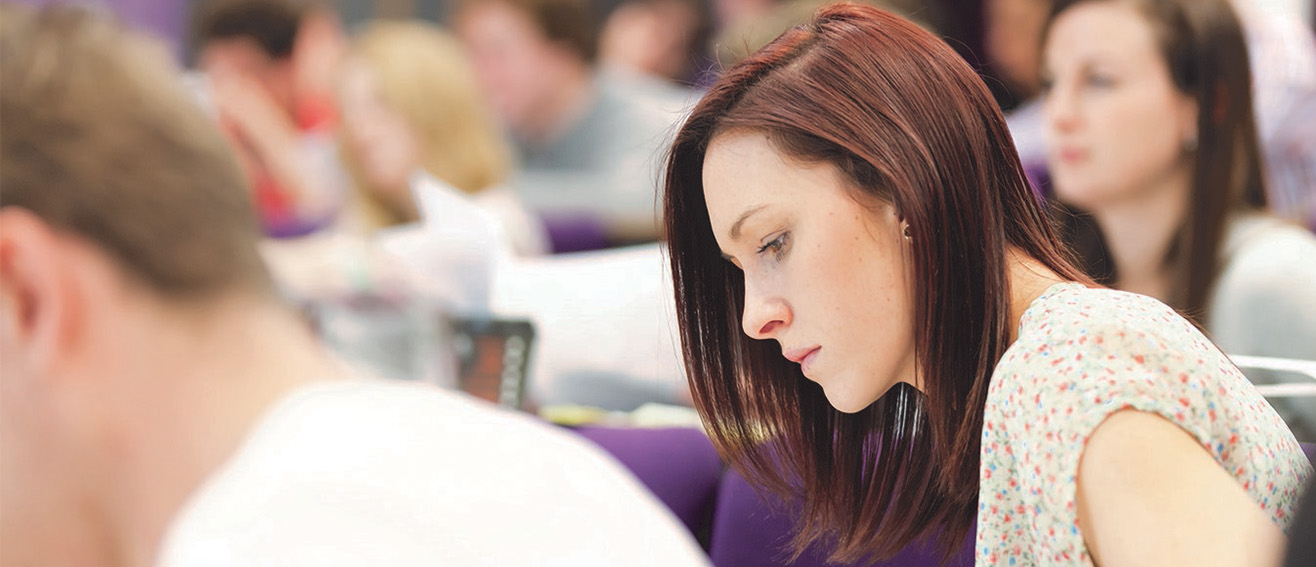 MSc Refugee Studies
Southwark Campus
Mode: Full-time
Overview
This masters will develop your critical engagement with the theories and practices of forced migration and development studies. In-depth knowledge of both disciplines is critical to understand and explain the causes and consequences of forced migration.
Taught by internationally recognised members of staff with a range of innovative research experiences, the course is interdisciplinary. It requires the use of theoretical and methodological insights, knowledge and perspectives of different disciplines. This provides opportunities for in-depth understanding and explanation of the problem of Forced Migration and its interface with other social science disciplines, such as development studies, law, sociology, anthropology, political science and psychology.
4 top reasons to study here
Reputable research: 75% of our research into Social Work and Social Policy was awarded 3* for our environment

Taught by internationally recognised members of staff: who have a range of innovative research experiences

Strong resources: We have a vast array of resources available to aid your learning from our library to online services.

Research active academics: you'll be taught by enthusiastic but also research active staff, which means you'll receive relevant and best practice teaching.

Starting in both in September and January, this programme aims to develop your critical engagement with the theories and practices of forced migration and development studies. In-depth knowledge of both disciplines is critical to understanding and explaining the causes and consequences of forced migration, analysing, critiquing and evaluating host governments', United Nations High Commissioner for Refugees' (UNCHR) and NGOs' policies on protection, assistance, reception and settlement strategies, as well as the short and long-term responses of inter -governmental organisations, such as the World Bank and others.

Throughout the course, you'll also engage in volunteering. Students have volunteered in different organisations , including the UK Refugee Council, British Red Cross, UNHCR, Chance UK, Naz Project London and Eaves in South London. These organisations provide support, advice and advocacy to asylum-seekers, including women who've experienced violence, such as trafficking, prostitution, domestic and sexual violence.
MSc Refugee Studies is led by Professor Gaim Kibreab, an internationally recognised expert on forced migration, resettlement, repatriation and development, conflict, environment, water resources governance, post-conflict reconstruction, gender and development, livelihoods, governance and civil society.
I was impressed by the wealth of relevant experience brought in by the lecturers, which amplifies the enormous human interest of Refugee Studies.

Ian Freer, Government Lawyer and Open University Law Tutor
Key course information - ordered by mode
Mode
Duration
Start date
Location

Mode

Full-time

Duration

1 year

Start Date

September

Location

Southwark Campus

Mode

Full-time

Duration

16 months

Start Date

January

Location

Southwark Campus
Modules
International Refugee Law The objective of the Module is to enable students to place the law in its context, and develop a critical appreciation of the law's content, application and possible reform. Students will learn the centrality of law in protecting the rights of refugees - in this field, perhaps more than any other, actions are often motivated on the basis of humanitarianism: refugees are assisted out of a benevolent and charitable spirit.This has pernicious consequences, including disempowering the refugees and forced migrants and creating a haphazard, unreliable system of assistance. Understanding that all forced migrants are the holders of rights, and part of an international regime of protection, is the essential basis on which to take forward work in this field.
Asylum policy in the EU and Member States
This module begins with a brief history of the EU and traces trends and transformations in the post-war period, before focusing on five case studies and then examining of the different but related processes of harmonisation and convergence between EU member states. The links between sending and receiving counties and new initiatives linking development (aid) and asylum policy will also be considered. The course will also spend several weeks examining the asylum policies of the Americas and Africa. We will look into the differences between the systems and the causes behind those differences. Are those systems better than the Common European Asylum System? If so, why? Can we learn from other systems or are there too many fundamental differences.
Forced Migration and Human Rights
This module examines the inter-relationship between international human rights standards and forced migration. It introduces students to the internationally and regionally protected human rights standards—namely, civil, political, economic, social and cultural--whose violations lie at the heart of the problem of forced migration and displacement. The Module enables students to critically analyse and understand the importance of protection of human rights of refugees and forced migrants in transit countries, countries of asylum and resettlement countries. The Module emphasises that the right to leave one's country of origin to seek asylum elsewhere and the right to return to one's country of origin in safety and dignity are the two fundamental human rights principles underpinning the international protection regime. After introducing the key concepts and principles, the focus of the module is on issues relating to convergence of international human rights law and international refugee law; rights of refugees and asylum-seekers; non-refoulement; protection of refugee women and children; right to freedom of movement and residence; trafficking with emphasis on women and children; civil and political rights of refugees; protection of IDPs; statelessness and protection of stateless people; and returnees' rights in countries of origin.
Forced Migration and Development
The module introduces the key concepts in Forced Migration and Development and different categories of forced migrants--asylum-seekers, refugees, IDPs, oustees and disaster victims. It examines the multiple and complex nature of Forced Migration, evaluates the responses of the international, inter-governmental, non-governmental and governmental responses to the short-medium and long-term needs of forced migrants and the poor sections of the host population. It critically analyses and evaluates the positive and negative impacts of forced migrants on host commmoduleies. How forced migrants (re)-construct their commmoduleies and livelihoods in countries of asylum and places of destination, as well in countries and places of origin in the context of post-conflict reconstruction are also examined in detail.
Contemporary Issues in Development
The module aims to provide a comprehensive and detailed introduction to the contemporary challenges facing developing countries in the coming years. Topics vary from one year to the next, but currently the focus is on issues of poverty and poverty reduction; aid and its effectiveness; development and debt serving; governance and transparency; the environmental impact of development; patterns of inequality; the impact of urbanisation; and more generally, on changing economic relations within the world economy following the 2008-2009 global crisis and subsequent events. The module also assesses the main developing strategies followed by selected middle and low-income countries, with detailed case studies drawn from Asia, Africa and Latin America. It also examines these topics from a gender perspective.
Research methods for development
The social sciences are centrally a problem-solving endeavour: asking and answering questions to better understand social life. Research methods are the tools we use to search for solutions and deepen our understanding of social processes. In this module, we will explore methods for collecting and analysing data. The module has five main goals to develop your understanding of the nature of social science explanations, to develop your ability to generate a research question and research it, to introduce you to key ideas in the social sciences, to introduce you to key ideas in the social sciences, to introduce you to different methods of data collection, to develop your understanding of how qualitative data are generated and, to develop your quantitative data analysis skills.
The module will also specify key features of quantitative research design. It will provide you with hands-on experience of using SPSS computer software specifically designed to analyse quantitative data.
Dissertation (triple module) The award of the MSc Refugee Studies is conditional upon the submission of a 15,000-20,000 word dissertation, which forms a crucial part of the course. The Modules completed prior to the dissertation have as one of their subsidiary aims to equip you with the relevant background methodological, theoretical and factual knowledge and analytical skills required for undertaking a research project in a particular area relevant to your field of study. The analytical and methodological skills required in researching, writing and presenting findings are fundamental to the attainment of postgraduate status, in that you undertake research under your own organisation and self-discipline. The MSc dissertation is a culmination of your achievements and therefore represents an important landmark in your academic journey.
Employability
The aims and outcomes of this course are designed to develop your knowledge and skills that are relevant to working with forced migrants, including asylum-seekers, refugees, IDPs, oustees and other categories of forced migrants and also for working in refugee-producing and hosting countries world-wide, inter-governmental organisations, such as the UNHCR, non-governmental orgisations, immigration lawyers, lobbying and advocacy groups. The Home Office and immigration authorities in the EU and member states are potential employers of our graduates.
Previous students have entered careers in many fields working for international organisations such as the United Nations and its constituent organisations. Through our pool of visiting lecturers and practitioners, the MSc Refugee Studies networks with activists, academics and practitioners. These networks provide students an opportunity not only to learn about job opportunities but also establish contacts that may prove to be useful in search of employment opportunities. Students' employability is enhanced by developing their transferable and problem-solving analytical and evaluative skills. Some graduates of the MSc Refugee Studies have established their own NGOs and are serving asylum-seekers, refugees and internally displaced persons in their countries of origin.
Employability Service
We are University of the Year for Graduate Employment for the second year in a row - The Times and Sunday Times Good University Guide 2018, 2019.
At LSBU, we want to set you up for a successful career. During your studies – and for two years after you graduate – you'll have access to our Employability Service, which includes:
An online board where you can see a wide range of placements: part-time, full-time or voluntary. You can also drop in to see our Job Shop advisers, who are always available to help you take the next step in your search.
Our Careers Gym offering group workshops on CVs, interview techniques and finding work experience, as well as regular presentations from employers across a range of sectors.
Our Student Enterprise team can also help you start your own business and develop valuable entrepreneurial skills.
Placements
The MSc Refugee Studies has a strong voluntary work scheme. You're encouraged to undertake voluntary work in a variety of non-governmental organisations engaged in varieties of activities to provide support to asylum-seekers, refugees, unaccompanied minors and other vulnerable migrant communities. Recent positions have been with the Refugee Council, Red Cross and other agencies offering support to refugees and asylum-seekers.
Our students have taken up work placements at the following organisations:
Teaching and learning
Study hours
Year 1 class contact time is typically 16 hours per week plus individual tutorial time and independent study. This accumulates to typically two days and two evenings a week.
Assessment
All modules apart from the dissertation are assessed by 5,000 word pieces of coursework.
Entry requirements
Those holding a first degree (minimum of 2:2/Bachelor degree equivalent to UK Second Class Honours Lower Division) in any discipline such as lawyers who want to specialise in Refugee Law.
Those with or without degrees who work or want to work with refugee oriented NGOs, community-based organisations and government departments.
We welcome equivalent qualifications from around the world. English language qualifications for international students: IELTS score of 6.5, Cambridge Proficiency or Advanced Grade C.
Students without standard qualifications for this course should produce evidence they are suitable for study at this level e.g. Work experience in NGOs, United Nations Agencies, government departments involved in processing applications for asylum, assistance of asylum seekers and refugees and their families, in law or other firms that work with refugees and asylum seekers or organisations that provide advice to asylum seekers. Such applicants will also be interviewed and asked to submit an essay to test written and oral communication skills along with their knowledge and understanding of the problem of forced migration.
How to apply
International students
International (non Home/EU) applicants should follow our international how to apply guide.
Home/EU applicants
Mode
Duration
Start date
Application code
Application method

Mode

Full-time

Duration

1 year

Start date

September

Application code

5152

Application method

Mode

Full-time

Duration

16 months

Start date

January

Application code

5152

Application method
Postgraduate students and research students should apply through our dedicated application system. Full details of how to do this are supplied on our How to apply section for postgraduate students and our How to apply section for research students.
See our admissions policy (PDF File 544 KB) and complaints policy (PDF File 127 KB).
Accommodation
Students should apply for accommodation at London South Bank University (LSBU) as soon as possible, once we have made an offer of a place on one of our academic courses. Read more about applying for accommodation at LSBU.
Finance
It's a good idea to think about how you'll pay university tuition and maintenance costs while you're still applying for a place to study. Remember – you don't need to wait for a confirmed place on a course to start applying for student finance. Read how to pay your fees as a postgraduate student.
Postgraduate Application Service
Book a session with one of our specialist Postgraduate Advisors. Over a one on one Advice Session they'll advise you on postgraduate degrees at LSBU that match your interests and experience.
Prepare to start
We help our students prepare for university even before the semester starts. To find out when you should apply for your LSBU accommodation or student finance read the How to apply tab for this course.
Enrolment
Before you start your course we'll send you information on what you'll need to do before you arrive and during your first few days on campus. You can read about the process on our Enrolment pages.
Fees and funding
Fees are shown for new entrants to courses, for each individual year of a course, together with the total fee for all the years of a course. Continuing LSBU students should refer to the Finance section of our student portal, MyLSBU. Queries regarding fees should be directed to the Fees and Bursaries Team on: +44 (0)20 7815 6181.
UK/EU fee:

£8270

International fee:

£14470

AOS/LSBU code:

5152

Session code:

1FS00
For more information, including how and when to pay, see our fees and funding section for postgraduate students.
See our Tuition Fees Regulations (PDF File 160 KB) and Refund Policy (PDF File 102 KB).
Possible fee changes
The University reserves the right to increase its fees in line with changes to legislation, regulation and any government guidance or decisions.
The fees for international students are reviewed annually and the University reserves the right to increase the tuition fees in line with the RPIX measure of inflation up to 4 per cent.
Postgraduate loan (PGL) for Masters study
If you are starting a Masters course, studying either full- or part-time, you may be entitled to apply for a postgraduate study loan. Find out more at our postgraduate fees and funding section.
Scholarships
We offer several types of fee reduction through our scholarships and bursaries. Find the full list and other useful information on funding your studies on the scholarships and fee discounts page.
Fee status
Please check your fee status and whether you are considered a Home, EU or International student for fee-paying purposes and for our regulatory returns, by reading the UKCISA regulations.
Contact information
Course Enquiries - UK
Tel: 020 7815 7815
Due to COVID-19, call waiting times may be longer than usual. Any questions? Use the green bubble on the bottom right hand corner to start a live chat with us
Get in touch