MSc Civil and Structural Engineering
Southwark Campus
Mode: Full-time; Part-time
Civil and Structural Engineering
Overview
Highly technical and practice-relevant
Whether for living, working, recreation or commuting, our daily lives are intrinsically shaped by the built environment around us. Civil and structural engineers meet the needs of a modern society for shelter, recreational spaces, working environments, transportation networks and sanitation by applying fundamental mechanical principles to realise a vast array of structures, including residential buildings, local streets, skyscrapers, sweeping bridges, tunnels and motorways.
Although construction has a long history as an engineering discipline, the past number of years have seen considerable technological advances in many areas of civil and structural engineering, and the course is adapted to provide knowledge and understanding in current best practices used in the industry, including all the relevant Eurocode European structural standards and software packages.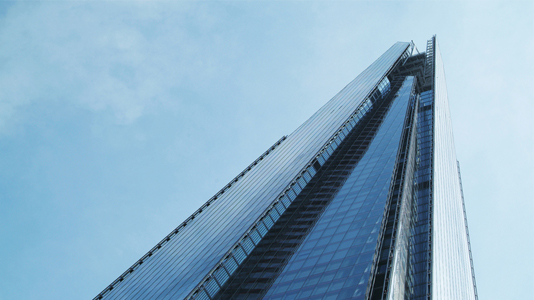 Combining the best aspects of LSBU's long-established links to the construction industry and our wide range of civil and structural engineering research activities, students of this course will receive a highly technical and practice-relevant tutelage that will enhance their expertise in these fields. Software training includes:
Robot and Tekla structural analysis;
Revit business information modelling (BIM);
ABAQUS finite element analysis;
AutoCAD Civil 3D for drafting and design;
FEFLOW subsurface hydraulic flow modelling;
ANSYS Workbench for soil-structure interaction.
Why Civil and Structural Engineering at LSBU?
Specialised tutelage in advanced design techniques and a range of construction materials, both traditional and novel.

Accredited by the Engineering Council, which aids Chartership. Highly-technical courses enhance employability.

Currently engaging in numerous research and development projects with industrial collaborators, providing industry-relevant dissertation topics.

Training in the most up-to-date structural analysis and design software, included Robot, Revit and Abaqus.
Accreditations
Key course information - ordered by mode
Mode
Duration
Start date
Location

Mode

Full-time

Duration

1 year

Start Date

September

Location

Southwark Campus

Mode

Part-time

Duration

2 years

Start Date

September

Location

Southwark Campus

Mode

Part-time

Duration

2 years

Start Date

January

Location

Southwark Campus

Mode

Full-time

Duration

1 year

Start Date

January

Location

Southwark Campus
Modules
The course comprises six taught modules, worth 20 credits each, and a Project, worth 60 credits.
Advanced structural design
This modules covers the analysis and design of reinforced concrete, steel, composite and timber structures, in addition to the determination of fire loads and resistances, wind loading and structural stability in accordance with Eurocodes 1, 2, 3, 4 and 5.
Soil-structure engineering
This module concerns the study of the interaction of two very different materials (structural and soil). A combination of a classic and modern approach based on numerical methods is delivered for the students to ensure the understanding of the topics.
Computational analysis and modelling
In this module students will be experiencing the use of advanced Structural Analysis Software (Robot), Building Information Modelling (BIM) software (Revit) and Finite Element Analysis (FEA) software (ABAQUS) for modelling steel, reinforced concrete and composite structures.
Highway and railway engineering
This module covers highway planning and evaluation, railway system characteristics and operations, geometric design, structural design and maintenance.
Structural dynamics and earthquake engineering
This module teaches the principles of dynamic analysis and earthquake response of structures, examining the concepts of natural frequency, damping and vibrational mode. This then leads to the seismic design of structures in accordance with Eurocode 8.
Water engineering
This unit covers fundamentals of surface water hydrology, open channel flow, basics of dam engineering and design of embankment dam, design of spillway and energy dissipater, groundwater hydrology, the principles of groundwater flow, well hydraulics, and contaminants transport in the groundwater.
Project
Students undertake an individual research project under the supervision of one of the academics, investigating either a topic defined by their supervisor or their own proposal, for example, a work-related investigation.
Employability
The course is designed to provide students with a level of expertise commensurate with an advanced graduate engineer and lends itself well towards achieving Chartership with professional engineering bodies.
Graduates can expect to be hired as junior or graduate civil or structural engineers, depending on additional work experience. Previous students have gone on to work with a wide range of engineering firms such as WSP, Milner Associates, KLH Consulting Engineers and Bellamy Wallce Partnership.
Some graduates of our MSc courses have also progressed to studying a PhD.
Employability Service
We are University of the Year for Graduate Employment for the second year in a row - The Times and Sunday Times Good University Guide 2018, 2019.
At LSBU, we want to set you up for a successful career. During your studies – and for two years after you graduate – you'll have access to our Employability Service, which includes:
An online board where you can see a wide range of placements: part-time, full-time or voluntary. You can also drop in to see our Job Shop advisers, who are always available to help you take the next step in your search.
Our Careers Gym offering group workshops on CVs, interview techniques and finding work experience, as well as regular presentations from employers across a range of sectors.
Our Student Enterprise team can also help you start your own business and develop valuable entrepreneurial skills.
Professional links
Most of the modules on the course provide instruction on the application of relevant design standards; for example, in the Advanced Structural Design module, students learn to determine wind and fire loads (Eurocode 1), and design concrete structures (Eurocode 2), steel structures (Eurocode 3), composite concrete-steel structures (Eurocode 4) and timber structures (Eurocode 5). In the Soil-Structures Engineering module, they are instructed in the application of Eurocode 7 on geotechnical engineering, while in the Structural Dynamics and Earthquake Engineering module, they are instructed on the application of Eurocode 8 (seismic design of structures).
A number of the teaching staff have been recruited from the industry and apply their practical experience to their teaching and incorporate approaches employed by the industry into their modules. The academics comprising the Civil Engineering team are actively engaged in a number of commercial research and development projects with industrial partners, which often provide activities for MSc projects.
In addition, every year guest lecturers from the industry are invited to provide insight on practical issues in the fields of civil and structural engineering. Previous examples include David Tyrrell (Nene Valley Fire Services), Nathan Darroch (TfL), Tim McFarlane (GLaSS Consulting Engineers) and Jenny Burridge (the Concrete Centre).
Teaching and learning
The composition of the academic team reflects a diverse array of engineering knowledge and expertise, with their particular specialisms reflected in the structure of the modules.
The course is delivered via a combination of lectures, practical exercises, coursework (both group-based and individual) and field trips.
The assessment of the six taught modules is split 45% coursework, 55% exams. When incorporating the Project module, the split is 63% coursework or continuous assessment, 37% exams.
The Course Director acts as the Personal Tutor for all students in the course, and appointments can be made at any time.
Entry requirements
With BEng in civil or structural engineering (or related discipline): 2:2
With BSc in civil or structural engineering (or related discipline): 2:1
For applicants whose first degree was not taught and examined in English, an independent IELTS score of 6.5 or equivalent is required.
How to apply
International students
International (non Home/EU) applicants should follow our international how to apply guide.
Instructions for Home/EU applicants
Mode
Duration
Start date
Application code
Application method

Mode

Full-time

Duration

1 year

Start date

September

Application code

5466

Application method

Mode

Part-time

Duration

2 years

Start date

September

Application code

5467

Application method

Mode

Part-time

Duration

2 years

Start date

January

Application code

5471

Application method

Mode

Full-time

Duration

1 year

Start date

January

Application code

5472

Application method
Postgraduate students and research students should apply through our dedicated application system. Full details of how to do this are supplied on our How to apply section for postgraduate students and our How to apply section for research students.
See our admissions policy (PDF File 544 KB) and complaints policy (PDF File 127 KB).
Accommodation
Students should apply for accommodation at London South Bank University (LSBU) as soon as possible, once we have made an offer of a place on one of our academic courses. Read more about applying for accommodation at LSBU.
Finance
It's a good idea to think about how you'll pay university tuition and maintenance costs while you're still applying for a place to study. Remember – you don't need to wait for a confirmed place on a course to start applying for student finance. Read how to pay your fees as a postgraduate student.
Postgraduate Application Service
Book a session with one of our specialist Postgraduate Advisors. Over a one on one Advice Session they'll advise you on postgraduate degrees at LSBU that match your interests and experience.
Prepare to start
We help our students prepare for university even before the semester starts. To find out when you should apply for your LSBU accommodation or student finance read the How to apply tab for this course.
Enrolment
Before you start your course we'll send you information on what you'll need to do before you arrive and during your first few days on campus. You can read about the process on our Enrolment pages.
Fees and funding
Fees are shown for new entrants to courses, for each individual year of a course, together with the total fee for all the years of a course. Continuing LSBU students should refer to the Finance section of our student portal, MyLSBU. Queries regarding fees should be directed to the Fees and Bursaries Team on: +44 (0)20 7815 6181.
UK/EU fee:

£9135

International fee:

£13780

AOS/LSBU code:

5472

Session code:

1FS00
UK/EU fee:

£9135

International fee:

£13780

AOS/LSBU code:

5466

Session code:

1FS00
UK/EU fee:

£4060

International fee:

£6124.44

AOS/LSBU code:

5471

Session code:

1PS00
Total course fee:
UK/EU
£9135
International
£13780
UK/EU fee:

£4060

International fee:

£6124.44

AOS/LSBU code:

5467

Session code:

1PS00
Total course fee:
UK/EU
£9135
International
£13780
For more information, including how and when to pay, see our fees and funding section for postgraduate students.
See our Tuition Fees Regulations (PDF File 143 KB) and Refund Policy (PDF File 102 KB).
Possible fee changes
The University reserves the right to increase its fees in line with changes to legislation, regulation and any government guidance or decisions.
The fees for international students are reviewed annually and the University reserves the right to increase the tuition fees in line with the RPIX measure of inflation up to 4 per cent.
Postgraduate loan (PGL) for Masters study
If you are starting a Masters course, studying either full- or part-time, you may be entitled to apply for a postgraduate study loan. Find out more at our postgraduate fees and funding section.
Scholarships
We offer several types of fee reduction through our scholarships and bursaries. Find the full list and other useful information on funding your studies on the scholarships and fee discounts page.
Fee status
Please check your fee status and whether you are considered a Home, EU or International student for fee-paying purposes and for our regulatory returns, by reading the UKCISA regulations.