BSc (Hons) Mental Health Nursing
Southwark Campus and Havering Campus
Mode: Full-time
Mental Health Nursing - BSc (Hons)
Overview
Open your mind
Caring for people with various mental health conditions is a rewarding job. As a mental health nurse you can help those living with mental health conditions and play a vital role in supporting them, and their families and carers.
We offer the opportunity for all undergraduate Home/EU students to undertake a work placement, internship or work experience while studying a full-time course starting in September 2020.
Why Mental Health Nursing at LSBU?
Professional accreditation - the course is approved by the Nursing and Midwifery Council.

Great professional links - graduates of this course are eligible to register as a mental health nurse with the Nursing and Midwifery Council.

We're affiliated with world-renowned hospitals and Trusts in London and the South East, so we're industry relevant.

Fantastic work experience opportunities - you'll work in a variety of clinical settings such as NHS Trusts, community placements, independent sector and voluntary sector organisations.

We have a counselling and communication suite as part of our facilities for role playing realistic work-based scenarios.

Joint 1st in the UK for career prospects (Guardian League Table 2020).
You can choose to study mental health nursing at our Southwark campus, right in the heart of London or at our Havering campus based in Harold Wood, Essex.
Accreditations
Key course information - ordered by mode
Mode
Duration
Start date
Location

Mode

Full-time

Duration

3 years

Start Date

September

Location

Southwark Campus; Havering Campus
Modules
During the course, you'll gain practice experience in a wide range of in-patient and community settings, reflecting the diversity of mental health specialities. This might include subjects such as acute psychiatry, child and adolescent mental health, forensic psychiatry, eating disorders, addictions and rehabilitation.
Some compulsory skills sessions may take place in the evening.
Year 1
Concepts of inter-professional and collaborative practice
This module introduces the place and value of inter-professional and collaborative working in health and social care delivery. The module aims to support the development of the necessary communication, personal, partnership working and reflective practice skills required to meet the needs of clients/carers and diverse populations who are at the centre of inter-professional health and social care delivery. You'll work collaboratively on-line to explore and develop understanding of the purpose, scope and range of inter-professional and collaborative working.
Introducing evidence-based practice in mental health nursing
This module introduces the nature of evidence in health and social care and the importance of evidence-based practice for service users and their safety and quality of experience. You'll develop skills in accessing evidence, gain familiarity with the library, including use of electronic databases, and learn how to use the university's referencing system for your material. You'll learn key terms relating to research and evidence-based practice and be introduced to an evidence-based practice model. The module also sets out the context for the conduct of health and social care research, including funding and ethical aspects.
Essential biosciences for health
This module provides understanding of the structure and function of many of the body's systems and how the human body maintains health; homeostasis is a theme that runs throughout the module. As the structure of organs and body systems is closely linked to their function the two sciences of anatomy and physiology cannot be separated; structure determines the function(s) each organ or system can perform. The content of this module has been selected and developed to equip student nurses with the necessary knowledge to inform nursing practice and provide the underpinning for progression throughout the course. This knowledge will enable you to go on to develop a good understanding of pathophysiological process and pharmacology.
Understanding the context of mental health care delivery
Mental health care is a human right. This module forms the first field specific module on the BSc Mental Health Nursing programme and focuses on understanding and exploring the role of the mental health nurse and the context within which mental health care is being delivered. The module outlines the political, historical and current changes taking place that affect understanding of mental health promotion, prevention and building mentally healthy communities. The module considers a number of nursing and health related models and outlines the lifespan approach to bio-psycho-social human development, mental health and wellbeing and how context influences local, national and international perspectives of mental health care delivery. The module draws on theories and practical application across mental health care and the role of the mental health nurse in harnessing mental wellness for all.
Practice skills for mental health nursing
This module forms the first field specific practice module on the BSc Mental Health Nursing programme. Therefore, this module focuses on understanding and exploring the clinical practice skills required to equip you on your journey to become a mental health nurse working across the different contexts where mental health care is delivered. The module will consider the lifespan approach to bio-psycho-social human development, mental health and wellbeing when considering the clinical practice skills required to adequately provide safe and effective health care to people with experience of mental illness, which it is well known are effected by physical as well as mental health issues. Therefore a holistic assessment of individuals is provided, to ensure No Health without Mental Health and to ensure, Every Contact Counts is being delivered by competency clinicians. This includes preparation to work across mental healthcare settings as an individual practitioner (as appropriate), as part of a team and in partnership with service users/clients and other stakeholders.
Year 2
Inter-professional learning in practice
This module builds upon the concepts of inter-professional learning and collaborative practice gained in year one of the programme and expands to look at the environment, teamwork and collaboration. It will promote the exploration of the complexities of inter-professional practice and collaboration in the clinical situation working with peers and health consumers.
Appraising evidence-based practice in mental health nursing
This module considers how research questions are generated from practice with application to mental health nursing. The steps in conducting research and audit and the main research methods in health and social care are explained and associated ethical aspects are discussed. Methods of analysing and presenting different types of research data are introduced. The rationale for appraising research is considered and critical appraisal tools are reviewed. The module equips mental health nurses with the core skills and understanding to appraise evidence and assess its appropriateness to be implemented into practice.
Contemporary issues in mental health nursing
This module offers the opportunity to investigate and complete an informed debate around the pertinent trends, latest evidence, political directives, health and social care challenges, as they emerge. This module can therefore continue to be updated in terms of sources of evidence and areas of debate as students become confident to identify and draw upon the latest researched evidence. The process of learning will aim to further enhance enquiry skills, presentation skills and contemporary knowledge to further influence and inform your practice and best serve the clients and family you're encountering in your clinical placement settings.
Holistic care provision in acute and crisis settings: applied physiology
This module focuses on understanding and exploring the role of the mental health nurse within acute and critical care settings, including offender and accident and emergency settings. The module will outline consideration of managing crisis situations across the lifespan. Crisis assessment, management and care packages that promote understanding of the mental health nurses role within the broader clinical team and alternative third sector services within community settings is taken into consideration. This ensures a holistic approach to health and social care initiatives that promote and ensure people with acute and crisis situations are carefully managed in a way that will continue to promote and ensure their lives are improved towards independent living and readiness to return to work. Early interventions and crisis management are strong features of this mental health module alongside the theoretical underpinnings of understanding life crisis and social circumstances that may exacerbate vulnerability situations.
Specialist interventions in mental health nursing
This module forms the second year practice field specific module on the BSc Mental Health Nursing programme. The module builds upon year one practice module, to focus understanding and practical application of a variety of evidence based interventions use within the clinical practice setting. These interventions are a required knowledge base to equip you on your journey to become a mental health nurse working across the different contexts where mental health care is delivered, as someone able to utilise a tool kit of approaches for your client populations. Clinical support will be needed from the practice mentors, and from the module team, to ensure you're progressing with application of the knowledge base within your clinical placements. The module also includes preparation to work across mental healthcare settings as an individual, safe and effective practitioner (as appropriate), engaging fully as part of a multidisciplinary team and in partnership with service users/clients and other stakeholders.
Year 3
Improving quality, change management and leadership
This module is the final inter-professional learning module that will explore leadership, quality improvement and change within organisations from an inter-professional perspective. The module will look at strategic, evidence based approaches to change management in a range of environments. It will integrate the perspectives of service users and take an inter-professional approach.
Implementing evidence-based practice for mental health nursing
A key aspect of evidenced-based practice is the implementation of available research into practice. To equip mental health nurses with the core skills and understanding be able to implement appropriate evidence and utilise and evaluate in practice.
Working with complex cases in mental health
People with long-term complex, co-morbid health conditions are the most frequent users of health care services. Despite this they often fail to get appropriate treatment for associated mental health problems such as depression and anxiety, or dementia in the case of older people. As a result of these and other co-morbidities, the prognosis for their primary long-term condition and the quality of life they experience can both deteriorate markedly. In addition, the costs of providing care to this group of people are increased as a result of less effective self-care strategies and other complicating factors related to poor mental health (Huppert, 2008; Naylor et al, 2012)
Human relations and the clinical practice environment
Human relationships and therapeutic encounters are central tenets of mental health and wellbeing. Understanding how to interact, engage, challenge and support people through their most vulnerable times is the aim of this module. Alongside understanding self, is the need to have knowledge and awareness of the many competing demands (of the individual, their community, the organisation etc) within which these encounters take place. Many mental health care contexts and environments are highly emotive and demanding. Therefore preparing students to fully understand, engage and work within these areas to become proficient and resilient, authentic leaders and effective practitioners; this requires a level of competence in the theoretical application of knowledge and skills explored in this module.
Evidence-based low intensity treatment for common mental health problems
This module provides the skills and knowledge to deliver a range of psychologically focussed interventions adapted from CBT and DBT to meet a wide range of differing mental health presentations in either inpatient or community settings. These are designed to enable clients to move more firmly into recovery. The core aims of the module are to give you the therapeutic skills to offer a pragmatic and functional style of mental health nursing designed to enable clients to improve their level of self- management and enhance clinical improvements towards recovery. Care delivery is based on interventions that are informed by behavioural change models and strategies, often with high use of self-help models and manuals informed by cognitive-behavioural principles. Examples include behavioural activation, exposure, cognitive restructuring and reframing, panic and anxiety management, CBT informed sleep management, and computerised packages as well as physical exercise, nutritional education and medication adherence. The DBT element provides help with distress tolerance, emotion regulation and mindfulness.
Employability
If you'd like to choose mental health nursing as a career, this course will equip you with the skills to work in a diverse range of mental health nursing roles, across a range of settings. This includes the NHS and the private health care sector. If you successful complete the course you'll be able to register with the Nursing and Midwifery Council (NMC) as a Registered Nurse - Mental Health. Recent graduates from this course have gone onto a range of nurse practitioner roles within mental health nursing.
Day-to-day, the work broadly involves working in the community and hospitals taking on a variety of tasks – from giving patients medication, to assessing and supporting their needs. With experience, there are lots of opportunities for specialisation as your career progresses. You might choose to specialise in alcohol or substance misuse, forensic psychology, psychotherapeutic interventions or working with offenders.
You'll also be able to apply for further study at postgraduate level. Once you gain a significant level of professional practice experience, you'll be able to consider our part-time MSc Cognitive Behaviour Therapy and MSc Mental Health Practice (Older People). You can find out more about these courses through our online CPPD prospectus.
Employability Service
We are University of the Year for Graduate Employment for the second year in a row - The Times and Sunday Times Good University Guide 2018, 2019.
At LSBU, we want to set you up for a successful career. During your studies – and for two years after you graduate – you'll have access to our Employability Service, which includes:
An online board where you can see a wide range of placements: part-time, full-time or voluntary. You can also drop in to see our Job Shop advisers, who are always available to help you take the next step in your search.
Our Careers Gym offering group workshops on CVs, interview techniques and finding work experience, as well as regular presentations from employers across a range of sectors.
Our Student Enterprise team can also help you start your own business and develop valuable entrepreneurial skills.
Professional links
The course is linked to the Nursing and Midwifery Council which regulates nurses and midwives in England, Wales, Scotland, Northern Ireland and the Islands.
---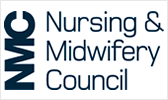 The Nursing and Midwifery Council regulates nurses and midwives in England, Wales, Scotland, Northern Ireland and the Islands.
---
Placements
During the course you'll spend 50% of your time involved in academic study and 50% in clinical practice, within a broad variety of healthcare settings. A clinical practice placement allows you to put theory into practice by working with a range of health professionals in clinical situations to develop the skills, knowledge and experience required to become a competent nurse. It can be difficult at first but practice learning is one of the most interesting and exciting aspects of learning to be a nurse.
Clinical settings
At LSBU, you'll experience a variety of clinical settings such as NHS acute Trusts, community placements, independent sector and voluntary sector organisations. Examples of current placement areas include Camden and Islington NHS Foundation Trust for students based at our Southwark campus, and South London and Maudsley NHS Foundation Trust for students based at our Southwark campus. We're proud to be the only provider for the North East London Foundation Trust (NELFT). Havering students are placed at this Trust.
Placements are spread over the three years:
Year 1
You will have two clinical placements. These are designed to introduce you to working in a professional setting and to develop essential care and basic assessment skills, infection control and learn about safeguarding vulnerable people.
Year 2
You will have three clinical placements of around eight weeks each and building on the experience gained from year one will begin to take on more responsibility, progressing your clinical reasoning skills and begin to look after one or two patients of your own under supervision.
Year 3
Year three will involve two clinical placements, plus one four week elective placement in which the you can choose a speciality (e.g. working with Clinical Nurse Specialists, specialist services or independent and third sector providers), or a different context of care (e.g. prison, private health care facility, social care, charity, hospice etc.), or a lived experience of a certain condition (e.g. charity work, carer shadowing, etc.) During this year, you will require less supervision and will be responsible for a small group of patients making confident, proactive decisions for their health and management.
While you're in the clinical placement we'll ensure that our nursing students receive continuous support and guidance from a dedicated mentor and practice learning teams made up of lecturers and practitioners.
Facilities
Counselling and Communication Suite
Our counselling and communication suite is the ideal place for Mental Health and Learning Disability students to role play realistic work-based scenarios. It contains two adjoining rooms with a one-way window and audio link, that allows students to practice one-to-one situations with 'clients' while they are monitored by teaching staff in the adjoining room.
Teaching and learning
Percentage of time spent in different learning activities

| | Lectures and seminars | Self-directed study | Work-based placements |
| --- | --- | --- | --- |
| Year 1 | 14% | 43% | 43% |
| Year 2 | 15% | 44% | 41% |
| Year 3 | 15% | 46% | 39% |
Personal tutoring
As a Health and Social Care student, you will be allocated a named tutor during your first three weeks at LSBU. The role of your tutor is to be your primary contact for academic and professional development support.
Your tutor will support you to get the most of your time at LSBU, providing advice and signposting to other sources of support in the University. They should be the first person at the university that you speak to if you are having any difficulties that are affecting your work. These could be academic, financial, health-related or another type of problem.
You will have appointments with your personal tutor after each placement for 30 minutes throughout your course. You can contact your tutor for additional support or to arrange meetings by email.
Entry requirements
A Level BBC and 5 GCSEs A*-C including Maths and English or equivalent (reformed GCSEs grade 4 or above); or;
BTEC National Diploma DMM and GCSEs Maths and English A*-C (reformed GCSEs grade 4 or above) or equivalent; or;
Access to HE Diploma in Nursing or similar with 15 Distinctions and 30 Merits and GCSEs Maths and English A*-C (reformed GCSEs grade 4 or above) or equivalent; or
Equivalent level 3 qualifications worth 112 UCAS points; and GCSEs Maths and English A*-C (reformed GCSEs grade 4 or above) or equivalent.
English language
If your first language is not English you must have the following minimum International English Language Test Score (IELTS) results at the time of applying:
7.0 overall or equivalent
7.0 in the listening and reading sections
7.0 in the writing and speaking sections.
How to apply
2020 entry
Home/EU applicants
Mode
Duration
Start date
Application code
Application method

Mode

Full-time

Duration

3 years

Start date

September

Application code

B760

Application method
Please send your application through the Universities and Colleges Admissions Service (UCAS) using our institution code L75. UCAS is the organisation responsible for managing applications to higher education courses in the UK.
See our How to apply page for further details.
Interview
As part of the selection process you'll be expected to attend an MMI interview. Find out more.
Personal statement
See our top tips for writing your personal statement.
Results
If you are unsuccessful in your application to LSBU for this year you cannot apply through UCAS Extra or Clearing. However you can apply for the following year. It is important that you read the comments in the results statement so that you are prepared for any other interviews you may have.
Accommodation
Once we have made you an offer, you can apply for accommodation. You can rent from LSBU and you'll deal directly with the university, not third party providers. That means we can guarantee you options to suit all budgets, with clear tenancy agreements and all-inclusive rents that include insurance for your personal belongings, internet access in each bedroom and on-site laundry facilities.
Or, if you'd rather rent privately, we can give you a list of landlords – just ask our Accommodation Service.
Read more about applying for accommodation at LSBU.
Finance
You don't need to wait for a confirmed place on a course to start applying for student finance. Read how to pay your fees as an undergraduate student.
Prepare to start
Disclosure Barring Service (DBS)
All pre-registration students need to be DBS cleared before going on placement. You'll need to have an enhanced DBS check even if you have had one before and will not be able to go on placement until this is complete.
The DBS process is not difficult but can take some time so it's best to get started as soon as you receive your email.
DBS update service
If you're part of the DBS update service, your subscription is up to date and you already have a DBS certificate, please email a copy to hscdbsoh@lsbu.ac.uk and then bring in your hard copy for the document check. To take advantage of the update service, your certificate needs to be classified as 'Enhanced' and workforce must be listed as 'Adult and Child'. If you have any queries, please email us at hscdbsoh@lsbu.ac.uk.
How to complete your DBS
Our DBS supplier, Verifile, will send you an email with all the details you need to complete your DBS.
Verifile will give you instructions to log into their system and complete your personal details and information. To complete the process, you'll need your passport or driving licence and 5-year address history including dates when you moved in/out.
You can use your application number to track the progress of your DBS.
When you've finished, your Disclosure Statement will be mailed to the most recent address in your submission, so please make sure it's correct. We don't automatically receive a copy of this Statement, which is why we need you to bring it in as part of the next step.
Frequently asked questions
Document check
Once you have completed the online part of the DBS process, you'll need to bring your DSB Statement along with three accepted documents from this list to be verified at either our Southwark or Havering campus. Document checks can be completed for free at either campus, no appointment is necessary.
If you cannot get to either of our campuses, you can have your documents checked and certified at the Post Office for a small fee.
Occupational Health (OH)
An exciting part of many of our Health and Social Care courses is the opportunity to learn off-campus and work with patients, clients and/or service users. Before you start, we need to make sure that you have the correct levels of immunisations.
Questionnaire
The first part of your occupational health check is to complete the online questionnaire which our occupational health provider will review.
Complete your online questionnaire
GP appointment
The second part of your occupational health check is to get any inoculations that you may need from your GP. When attending your GP appointment, please take printed copies of these two documents with you.
Vaccination Screening Advisory Letter (PDF File 126 KB)
GP Vaccination and Screening History (PDF File 117 KB)
Occupational Health appointment
After these steps are complete you will receive an email from OHWorks Ltd inviting you to attend an appointment on-campus with an Occupational Health Nurse. These appointments take place during the week and sometimes when your classes have already started.
The OH team have prepared this guide (PDF File 322 KB) which outlines what to expect at each stage. If you have queries or concerns about your Occupational Health clearance or inoculations please contact the Occupational Health team.
Frequently asked questions
Numeracy practice
Before starting your course, you may want to check or practice your numeracy skills. The National Numeracy Challenge is a free online tool that helps you learn, revise and quiz your essential numeracy skills. You'll also be able to get a certificate to show your efforts.
Enrolment and Welcome Week
Before you start your course we'll send you information on what you'll need to do before you arrive and during your first few days on campus. You can read about the process on our new students pages.
Uniforms
Most placements and some practical sessions in our skills laboratories will require you to wear a uniform and name badge. You will be measured for uniforms specific to your course as part of your Welcome Week activities after enrolment. In the meantime, we have prepared answers to frequently asked questions that you might find useful.
Frequently asked questions
Practice placements
Most health and social care courses' practice placements will operate outside normal working hours e.g. evenings, nights, weekends and bank holidays.
Holidays
Your holiday periods will not follow the normal University timetable because of placements. You'll receive more details once you start your course.
Fees and funding
For more information, including how and when to pay, see our fees and funding section for undergraduate students.
Please check your fee status and whether you are considered a Home, EU or International student for fee-paying purposes and for our regulatory returns, by reading the UKCISA regulations.
See our Tuition Fees Regulations (PDF File 136 KB) and Refund Policy (PDF File 102 KB).
Possible fee changes
The University reserves the right to increase its fees in line with changes to legislation, regulation and any government guidance or decisions.
The fees for international students are reviewed annually and the University reserves the right to increase the tuition fees in line with the RPIX measure of inflation up to 4 per cent.
Scholarships
We offer several types of fee reduction through our scholarships and bursaries. Find the full list and other useful information on our scholarships page.