International Human Resources Management - MSc
Overview
Influence global practice
This course is designed for graduates of any discipline who intend to develop a career in global business using people management skills. You'll learn about key aspects of international trends and critical issues influencing global employment practices. This course is approved by the Chartered Institute of Professional Development (CIPD) and meets the CIPD Advanced Standards.
This means on successful completion you'll become an Associate member of the CIPD. In addition the programme provides you with the knowledge to upgrade to either Chartered Member or Chartered Fellow levels of professional membership, providing you meet the respective criteria as set by the CIPD.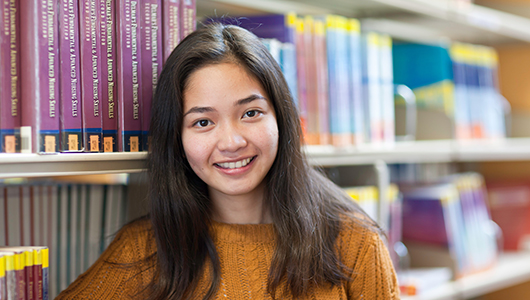 A distinctive feature of the programme is the varied background of the class, with students from several international countries (including students from two collaborating institutions in Europe), which enhances the opportunities for networking and cross-cultural learning.
Why International Human Resources at LSBU?
Additionally, the research element of the programme allows you to specialise in an area of HR of interest or value to your future career.

Professional accreditation - The School has Centre of Excellence status with the IOEE, in recognition of our leading-edge practice.

Small classes which focus on the application of theory to real-life scenarios and enhance your strategic management capabilities.

This situation is further enhanced with partnership involving 2 prominent European institutions from Paris and Madrid, whose students join the programme during the second semester.

Top 2 for satisfaction with course in Business, Management and Marketing amongst London competitors (Guardian University League Tables 2019).

Joint 2nd for career prospects amongst London universities (Guardian League Tables 2020).
Mode

Duration

Start date

Application code

Application method

Mode

Full-time (with optional 3-5 week internship)

Duration

12 months

Start date

September

Application code

5473

Application method

Direct to LSBU

Mode

Full-time (with 12 month internship)

Duration

24 months

Start date

September

Application code

5726

Application method

Direct to LSBU
Register your interest
Bachelor degree equivalent to UK Second Class Honours Lower Division in business or social sciences;
Work experience may be useful although is not essential.
Note: All overseas candidates whose first language is not English should have attained a minimum of IELTS Level 6.5.
Tuition fees are subject to annual inflationary increases. Find out more about tuition fees
Full-time

MSc International Human Resource Management (FT) - Year 1

UK fee:

£10490

International fee:

£16900

AOS/LSBU code:

5473

Session code:

1FS00

MSc International Human Resource Management (with Internship) (SEPT) (FT) - Year 1

UK fee:

£11680

International fee:

£17550

AOS/LSBU code:

5726

Session code:

1FS00
For more information, including how and when to pay, see our fees and funding section for postgraduate students.
See our Tuition Fees Regulations (PDF File 391 KB) and Refund Policy (PDF File 775 KB).
Possible fee changes
The University reserves the right to increase its fees in line with changes to legislation, regulation and any government guidance or decisions.
The fees for international students are reviewed annually and the University reserves the right to increase the tuition fees in line with the RPIX measure of inflation up to 4 per cent.
Postgraduate loan (PGL) for Masters study
If you are starting a Masters course, studying either full- or part-time, you may be entitled to apply for a postgraduate study loan. Find out more at our postgraduate fees and funding section.
Scholarships
We offer several types of fee reduction through our scholarships and bursaries. Find the full list and other useful information on funding your studies on the scholarships and fee discounts page.
Fee status
Please check your fee status and whether you are considered a Home, EU or International student for fee-paying purposes and for our regulatory returns, by reading the UKCISA regulations.
International students
The course is not currently open to international students.
International (non Home) applicants should follow our international how to apply guide.
Home/EU applicants
Mode
Duration
Start date
Application code
Application method

Mode

Full-time (with optional 3-5 week internship)

Duration

12 months

Start date

September

Application code

5473

Application method

Direct to LSBU

Mode

Full-time (with 12 month internship)

Duration

24 months

Start date

September

Application code

5726

Application method

Direct to LSBU
Postgraduate students and research students should apply through our dedicated application system. Full details of how to do this are supplied on our How to apply section for postgraduate students and our How to apply section for research students.
See our admissions policy (PDF File 1,043 KB) and complaints policy (PDF File 516 KB).
Accommodation
Students should apply for accommodation at London South Bank University (LSBU) as soon as possible, once we have made an offer of a place on one of our academic courses. Read more about applying for accommodation at LSBU.
Finance
It's a good idea to think about how you'll pay university tuition and maintenance costs while you're still applying for a place to study. Remember – you don't need to wait for a confirmed place on a course to start applying for student finance. Read how to pay your fees as a postgraduate student.
Postgraduate Application Service
Book a session with one of our specialist Postgraduate Advisors. Over a one on one Advice Session they'll advise you on postgraduate degrees at LSBU that match your interests and experience.
Prepare to start
We help our students prepare for university even before the semester starts. To find out when you should apply for your LSBU accommodation or student finance read the How to apply tab for this course.
Enrolment
Before you start your course we'll send you information on what you'll need to do before you arrive and during your first few days on campus. You can read about the process on our Enrolment pages.
Suggested reading
Harzing, A. W & Pinnington, A. (2011) International Human Resource Management, Sage.
Briscoe, D.R & Schuller, R.S & Tarique, I. (2011) International Human Resource Management: policies and practices for multinational enterprises, Routledge.
Edwards, T & Rees, C (2011) International human resource management: globalization, national systems and multinational companies, FT/Prentice Hall.
The programme focuses on the management of human resources in international companies and the issues associated with management of staff abroad. You'll develop a strategic view of the importance of globalisation in helping international organisations compete and understand the multi-faceted dimensions of international HRM, which include cultural, institutional and legal contexts. Acquire, modify and integrate key contemporary and relevant HRM knowledge to help fulfil individual career aspirations.
Core modules
HRM in international context
The module focuses on the examination of HR theories, concepts and principles in an international context.
People management and leadership
This module examines essential people management and leadership techniques and practices, which enable employees to engage with and to contribute, creatively and innovatively, to corporate and strategic goals.
Creativity, enterprise and innovation
The module encourages students to question what they see and experience around them with an aim to enhance their creativity and to discover new and improved ways of doing things.
International and comparative employment relations
This module introduces students to the main actors in employment relations and the employment relations strategies employed in contemporary organisations. It then locates those strategies in an international context, examining them in a variety of countries and sectors.
Strategy in international HRM
The module investigates and analyses current practice and developments in strategic HRM with full regard to the international context. It focuses clearly on the importance of strategic HRM as being a key to the success and competitive edge of today's organisations.
Curiosity, creativity and research
This module introduces students to the research process, the mind-set of the researcher and in particular to the idea of creativity in research and what it means to be a 'creative researcher'.
Research in action
The module focuses on the nature, approaches, methods, tools and techniques of research within relevant disciplines from the business environment. Thus the module is practically oriented towards the completion of a research proposal that will form the basis of the final practice-based project module.
Management consultancy in a global environment
This module is designed to develop professional consultancy skills by studying organisational structure and culture, situational analysis and diagnosis, communication strategies for consulting and group dynamics
Capstone business project
This capstone, independent research project draws upon the students' skills and knowledge gained thus far enabling application of learning to a scenario resulting in added value to an organisation and creating real world impact.
One optional 20 credit module
Social Media Marketing and Digital PR
This module provides a practical introduction to social media networks and tools (such as Instagram, Twitter, Facebook, TikTok, the Internet Of Things, online PR and affiliate networks) and their application within marketing. The module examines the key characteristics of social media marketing strategies and identifies the theoretical underpinnings such as trust, loyalty, and customer engagement and also trends and usage patterns to provide a framework through which to understand and evaluate them. In addition, the module looks at the importance of researching and selecting the most appropriate digital channels to reach and engage with the target audience. It covers the tools and digital PR activities that can be used to extend the reach on social media, content management and online campaigns. It also examines the legal and ethical considerations that marketing in a digital world raises.
Investment Management and Behavioural Finance
This module is designed to provide students with an understanding of the theory and practice of investment management, particularly as it relates to the UK. The coverage will include portfolio creation and management, asset allocation and stock selection, and portfolio performance measurement, including the use of benchmarks and their relationship with performance targets and portfolio risk. Building upon the established, conventional principles of finance and then moves into psychological principles of behavioural finance focusing on contemporary issues. Errors and bias permeate the entire financial landscape affecting individual investors, institutional investors, analysts, portfolio managers, currency traders, financial executives amongst others. Students will understand how human impacts on the decision making of financial agents
Contemporary Issues in People Management
This module offers participants the opportunity to explore four highly pertinent, contemporaneous, and important issues in the field of Human Resource Management. These issues are (a) Employee Engagement (b) Equality, Diversity and Inclusion (c) Reward Management and (d) Employee Voice. These issues have received much attention in recent years. Employee (or work) engagement is often seen as the ultimate goal of HR practitioners, as research indicates that engaged employees and workers offer significantly increased positive outcomes for organisations. Similarly, the topics of EDI, Reward and Employee. Voice are increasingly acknowledged as areas of pivotal concern for organisations who seek to embrace and utilise talent, regardless of where and how that talent presents itself. The business case argument for organisations to adopt a strategic approach to these issues is considerable.
Managing Project Value and Change by PRINCE2
This module introduces the PRINCE2 project management methodology as a means to provide understanding of how project value can be created through effective change management and innovation. These vital elements in the advancement of projects are developed through defining various responsibilities and authority level so that routine changes can be dealt with efficiently and innovatively in order to create value.
Global Operations & Logistics
The global marketplace is typified by new and changing trade agreements, advancing ICT, product and service innovations, improved transport and shipping within a constantly changing regulatory environment. This module introduces students to the ways in which logistics management adds value to the flow of materials into and through manufacturing facilities, and to the distribution of products to consumers as firms endeavour to remain competitive. The module places emphasis on recent trends in the globalisation of the operations and logistics function, and explores the scope of alternatives in; organising international production and distribution, alternative strategies for competing in the global marketplace, the advantages of locating manufacturing facilities abroad, and which products should be allocated to offshore facilities.
Big Data Analytics
Big Data Analytics include tools and techniques from Data Science for the transformation of raw big data into meaningful and actionable information for business analysis. Every major industry has powerful transaction-oriented systems, which store the big data gathered from daily operations into repositories. To remain competitive, enterprises need the ability to rediscover and utilise the big data they already hold. The module will provide students with the skills to derive insights from a pool of big data available, delivering precise, actionable and timely inputs for decision making
Governance and Leadership
The module examines the area of governance and leadership within organisations in the broad context of the agency relationship and focuses on the respective roles and responsibilities of directors and officers to organisational stakeholders. The module explores internal review and feedback to implement and support effective governance and leadership. The module also assesses key aspects of responsible management and covers personal and professional ethics, ethical frameworks – and professional behaviour and conduct in a variety of contexts.
Managing Virtual Work
Virtual Work' relates to all aspects of digital media use at work and remote or hybrid models of working. Virtual work is omnipresent in business and management today across sectors and affects work behaviours on all levels. To be successful, employees, leaders and employers need to understand the impact, the challenges and the opportunities of virtual work, of different digital tools and platforms and different models of onsite, remote and hybrid working. This module introduces course participants to core components of virtual work, such as virtual/hybrid teams, virtual leadership, managing remote employees, clients or collaboration partners, and virtual organisations more generally, and identifies and discusses current issues, for example in supporting well-being, managing conflict, negotiation and diversity and inclusion in virtual work.
Everyday Sustainability for Business
Sustainability, CSR, ESG are all consistent topics in business management and this module introduces the student to addressing these issues in a practical, integrated and coherent manner. The contents of the module reflect this by looking at everyday sustainability from a project's conception to the end of life. The module contents are delivered with references to current events as they evolve and invites the students to draw their own conclusions to how current events impact on everyday sustainability and how to address problems arising from changing business demands.
Brand Management
This module provides a strategic and tactical approach to learning and applying the key theories, frameworks and models of current brand marketing to solve management problems. This module will prepare the student for a career in brand management by using a practical approach for the application of complex theoretical ideas. The module examines a broad range of knowledge taken from product management, service management and brand strategy.
Organisational Risk Management and Internal Controls
This module explores the role of risk management processes within organisations and how effective internal review, control and feedback can be implemented to support effective governance. This module will consider the compliance issues related to decision-making and decision- support functions of risk management and how an effective strategy can be implemented to manage risk using internal control processes. The module also examines the whole area of identifying, assessing, and controlling risk as a key aspect of responsible management.
Careers
Employability Service
At LSBU, we want to set you up for a successful career. During your studies – and for two years after you graduate – you'll have access to our Employability Service, which includes:
An online board where you can see a wide range of placements: part-time, full-time or voluntary. You can also drop in to see our Job Shop advisers, who are always available to help you take the next step in your search.
Our Careers Gym offering group workshops on CVs, interview techniques and finding work experience, as well as regular presentations from employers across a range of sectors.
Our Student Enterprise team can also help you start your own business and develop valuable entrepreneurial skills.
The course provides a good grounding in HR issues, theories and practice and several modules are based on international professional standards. Successful students can enter a variety of HR roles, particularly the international market or within multinational companies in their country of practice.
Many students on this course are from overseas wishing to gain a UK Masters level degree in international HR which they can then utilise back in their country of origin or to further an international career. The course also attracts a number of UK students wishing to specialise in international human resource management.
Having gained 5 years working experience in the area of training and development in Mauritius, I decided to further my education - I chose to study in London as it's such a bright and vibrant city. So far, I am thoroughly enjoying this course and I am certain I will be able to add great value to my field upon my return to Mauritius.

Nadjma Khodabux, student
Centre of Excellence status is the IoEE's (Institute of Enterprise and Entrepreneurs) flagship organisational accreditation for organisations that promote and deliver enterprise skills development – and is in recognition of the School's entrepreneurial culture and leading-edge practice.
Memberships
LSBU Business School is an esteemed member institution of the Business Graduates Association (BGA), an international membership and quality assurance body of world-leading and high-potential Business Schools who share a commitment for responsible management practices and lifelong learning, and are looking to provide positive impact on their students, communities, and the economy as a whole. BGA is the sister brand to the Association of MBAs (AMBA), the world's impartial authority on postgraduate management education.

As a BGA member institution, students of LSBU Business School are able to access BGA's individual membership, which offers a range of tools and resources designed to support the professional and personal development of business students and graduates, free of charge. This includes CV building services, a job search function, skill assessments, thought-leadership, partner discounts and much more.
Placements
Course members will be offered the opportunity to liaise with our professional placement staff in order to secure a work placement attached to an HR department of a London-based organisation.
A placement can provide you with an organisational context for learning, giving you the opportunity to become involved in short projects/process tasks in HR, and could also be a valuable source for your dissertation.
Teaching and Assessment
A distinctive feature of the full-time programme is that for half of the modules students will share classes with practising HR professionals following the part-time Masters route. These students, typically aged 25 - 35, work in HR departments in London while studying for the professional CIPD qualification. This exposure will considerably enhance your learning experience.
Personal Tutoring
As a postgraduate student in the Business School, your personal development and wellbeing is very important to us, so we have developed a personal tutoring system that is tailored to your individual and group needs.
Firstly, you will be allocated a personal tutor who will be available to you on a 1:1 basis as well as facilitating group personal tutoring sessions, designed to enhance your academic and personal development within your postgraduate degree programme.
In addition to an allocated personal tutor, there will also be a personal tutor available 'on call' in a designated room, called 'Talk', for confidential 1:1 pastoral care meetings every day of the academic semester from 9am to 8pm. This personal tutor can be seen by appointment or within a few minutes in order to assist you with any concerns that you may have.
Our personal tutoring motto is that we want you to "Achieve, Succeed & Excel".
Contact information
Course Enquiries - UK
Tel: 0207 815 7500
Chat with a course student