International Commercial Law - LLM
Overview
This specialist LLM in International Commercial Law builds on your undergraduate study by deepening your understanding of international business law, as well furthering your commercial awareness in this area. The course is designed for those intending to practice law in the field of international commercial law.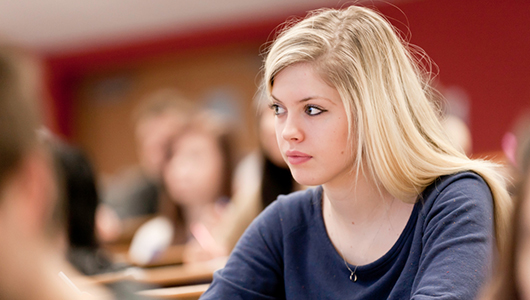 The course covers key principles of international business law and the international sale of goods. Alongside this, it explores the reputational and litigation risks associated with corporate social responsibility and human rights. Optional modules include 'Mediation and negotiation' and 'International commercial arbitration'.
Mode

Duration

Start date

Application code

Application method

Mode

Full-time

Duration

12 months

Start date

September

Application code

4626

Application method

Direct to LSBU
Location
London South Bank University student union is located at 103 Borough Rd, London SE1 0AA.
If you are visiting our Southwark Campus, you may wish to use our downloadable campus map (PNG File 466 KB). For information on accessibility, see our DisabledGo access guides.
Walk or bicycle
The University is in easy walking distance of underground and leading overground stations. We are only 20 minutes away from the Thames. We encourage walking and cycling and have bicycle racks on campus. Please check the Transport for London cycling website for London cycling maps and route planners.
By bus
LSBU is very well connected, and a large number of buses travel to and connect in the Elephant and Castle area from across London.
By train or tube
The Bakerloo and Northern lines stop at Elephant & Castle underground station, which is right next to campus. The closest rail stations are Elephant & Castle, London Waterloo and London Bridge. To plan your train journey, visit the National Rail website.
By car
London South Bank University does not provide public parking space. There is a limited amount of parking in the area, so we strongly advise using public transport.
Do consider the Congestion Charge if you are driving through London to reach the campus. Find out if you'll be crossing the Congestion Charge zone to reach our Southwark Campus.
TfL journey planner
You can travel to Southwark Campus by using public transport, plan your journey using the Transport for London journey planner.
LLB (Hons) Law degree 2:2 or higher; or
UK graduates with a non-Law degree (2:2 or higher) and relevant knowledge and experience: or
Individual applications for accreditation of prior learning and experience will be considered in accordance with the School's policy.
We welcome equivalent qualifications from around the world. English language qualifications for international students: IELTS score of 6.5, Cambridge Proficiency or Advanced Grade C.
Tuition fees are subject to annual inflationary increases. Find out more about tuition fees
For more information, including how and when to pay, see our fees and funding section for postgraduate students.
See our Tuition Fees Regulations (PDF File 391 KB) and Refund Policy (PDF File 775 KB).
Possible fee changes
The University reserves the right to increase its fees in line with changes to legislation, regulation and any government guidance or decisions.
The fees for international students are reviewed annually and the University reserves the right to increase the tuition fees in line with the RPIX measure of inflation up to 4 per cent.
Postgraduate loan (PGL) for Masters study
If you are starting a Masters course, studying either full- or part-time, you may be entitled to apply for a postgraduate study loan. Find out more at our postgraduate fees and funding section.
Scholarships
We offer several types of fee reduction through our scholarships and bursaries. Find the full list and other useful information on funding your studies on the scholarships and fee discounts page.
Fee status
Please check your fee status and whether you are considered a Home, EU or International student for fee-paying purposes and for our regulatory returns, by reading the UKCISA regulations.
International students
The course is not currently open to international students.
International (non Home) applicants should follow our international how to apply guide.
Home/EU applicants
Mode
Duration
Start date
Application code
Application method

Mode

Full-time

Duration

12 months

Start date

September

Application code

4626

Application method

Direct to LSBU
Postgraduate students and research students should apply through our dedicated application system. Full details of how to do this are supplied on our How to apply section for postgraduate students and our How to apply section for research students.
See our admissions policy (PDF File 1,043 KB) and complaints policy (PDF File 516 KB).
Accommodation
Students should apply for accommodation at London South Bank University (LSBU) as soon as possible, once we have made an offer of a place on one of our academic courses. Read more about applying for accommodation at LSBU.
Finance
It's a good idea to think about how you'll pay university tuition and maintenance costs while you're still applying for a place to study. Remember – you don't need to wait for a confirmed place on a course to start applying for student finance. Read how to pay your fees as a postgraduate student.
Postgraduate Application Service
Book a session with one of our specialist Postgraduate Advisors. Over a one on one Advice Session they'll advise you on postgraduate degrees at LSBU that match your interests and experience.
Prepare to start
We help our students prepare for university even before the semester starts. To find out when you should apply for your LSBU accommodation or student finance read the How to apply tab for this course.
Enrolment
Before you start your course we'll send you information on what you'll need to do before you arrive and during your first few days on campus. You can read about the process on our Enrolment pages.
Semester 1 Core (September-Middle of January)

The international sale of goods (Compulsory)
This module examines the usual legal structures of international sales transactions. It covers the rules governing the sales contract, and related issues such as letters of credit, bills of lading and Incoterms. The module examines transnational sources of law, particularly the UN Convention on Contracts for the International Sale of Goods (Vienna 1980), and exemplary domestic laws from both common law and civil law jurisdictions.
Principles of international commercial law (Compulsory)
This module examines the nature, history and sources of international commercial law; the role of conflict of laws in international business law and international commercial dispute resolution; the relevance of comparative law to international business law and the various instruments (international conventions, model laws etc.) and institutions (including UNIDROIT, UNCITRAL, ICC, the Hague Conference on Private International Law) responsible for the harmonization of international business law.
Research methods (Compulsory)
You'll study research methods and prepare a research proposal for your dissertation.

Semester 2 Core (End of January - Middle of May)

International business, human rights and CSR (Compulsory)
The module examines issues in the field of business and human rights and the international context of corporate social responsibility, which are of central importance in an era of increasing globalization. The module will assess the intersection of transnational business operations and efforts to promote international human rights. The module begins with a review of the international debate on corporate responsibility to respect human rights, and traces the emergence, within the UN, of the "Protect, Respect and Remedy" Framework. Cases and mechanisms are examined through which corporations might be held accountable for their impact on human rights. The module also examines the ways in which both domestic and international legal systems seek to regulate the problem of corruption and bribery, looking at the Bribery Act 2010 and the United Nations Convention against Corruption.

Semester 2 Options (End of January - Middle of May) -Students must undertake two optional modules

Comparative law (Optional)
Students study and compare key concepts of two or more major legal systems of the world – Arabic, Chinese, Civil Law and Common Law. They study the basic underlying philosophies and methods of each legal system and key topics such as Law making & judicial decision making, Human Rights, the rule of law, contract and commercial law and dispute resolution. Students can also take part in an intensive study visit abroad. This allows them to analyse and evaluate the similarities and differences of approach between the different legal systems. Students then choose one of these topics as the subject for a written coursework researching, analysing and evaluating the different approaches between the different legal systems.
International commercial arbitration (Optional)
International commercial arbitration is a process of resolving business disputes between or among transnational parties through the use of arbitrators rather than courts. The course will examine the conceptual and practical issues relating to matters such as the decision to arbitrate, the arbitration agreement, the relevant law, the structure and process of international arbitration and the recognition and enforcement of arbitral awards.
Mediation and negotiation (Optional)
This module explores negotiation processes and theories and strategies of negotiation. We look at the blocks to negotiation and then the use of mediation and its process and principles. In looking at the theory of the mediation process, the module identifies the principles and ethics that have evolved in this developing field. The emphasis of the module is on the development of practical professional skills set in the context of dispute resolution theory. Practical exercises require students to role play and practice the different skills involved in negotiation and mediation. Communication skills are taught and developed and used to enhance negotiation and mediation skills. Students write up their experience and evaluation of their skills each week and this is their first piece of assessment – a reflective skills report.

Semester 3 Core ( Middle of May - September)

LLM DissertationJune-September (Compulsory)
The Dissertation module requires completion of a 15000 words Master's level dissertation in an area consistent with, and appropriate to (and, if relevant, the specialist pathway within) the degree being sought. You'll be required to virtually independently conceive, plan and execute an appropriate piece of research based on firm academic foundations. In doing so, the dissertation is required to address an issue or matter of some importance within the areas and/or disciplines encompassed across the Master's degree being sought.
All modules are assessed by coursework, except for 'International business, human rights and CSR' which is assessed by an oral presentation.
Please note that although most optional modules run, we do not guarantee to run every optional module each year. Not all option combinations are available due to timetabling restrictions.
Careers
Employability Service
At LSBU, we want to set you up for a successful career. During your studies – and for two years after you graduate – you'll have access to our Employability Service, which includes:
An online board where you can see a wide range of placements: part-time, full-time or voluntary. You can also drop in to see our Job Shop advisers, who are always available to help you take the next step in your search.
Our Careers Gym offering group workshops on CVs, interview techniques and finding work experience, as well as regular presentations from employers across a range of sectors.
Our Student Enterprise team can also help you start your own business and develop valuable entrepreneurial skills.
The School of Law and Social Sciences enjoys strong links with the local, London legal profession, including law firms, the Southwark Legal Advice Network and the South London Law Society. LSBU hosts the Confucius Institute.
Teaching and Assessment
What is it like studying Law at LSBU?
Our approach to teaching includes an important focus on experiential learning (learning by doing) and clinical legal education (learning by giving supervised legal advice to local people). One of our lecturers, Andy Unger, was recently nominated for the Oxford University Press Law Teacher of the Year award (OUP LTOTY). The award celebrates excellence in law teaching and Andy was a finalist. This video was made by OUP as part of the LTOTY award process. It gives a very good idea of what it is like to study