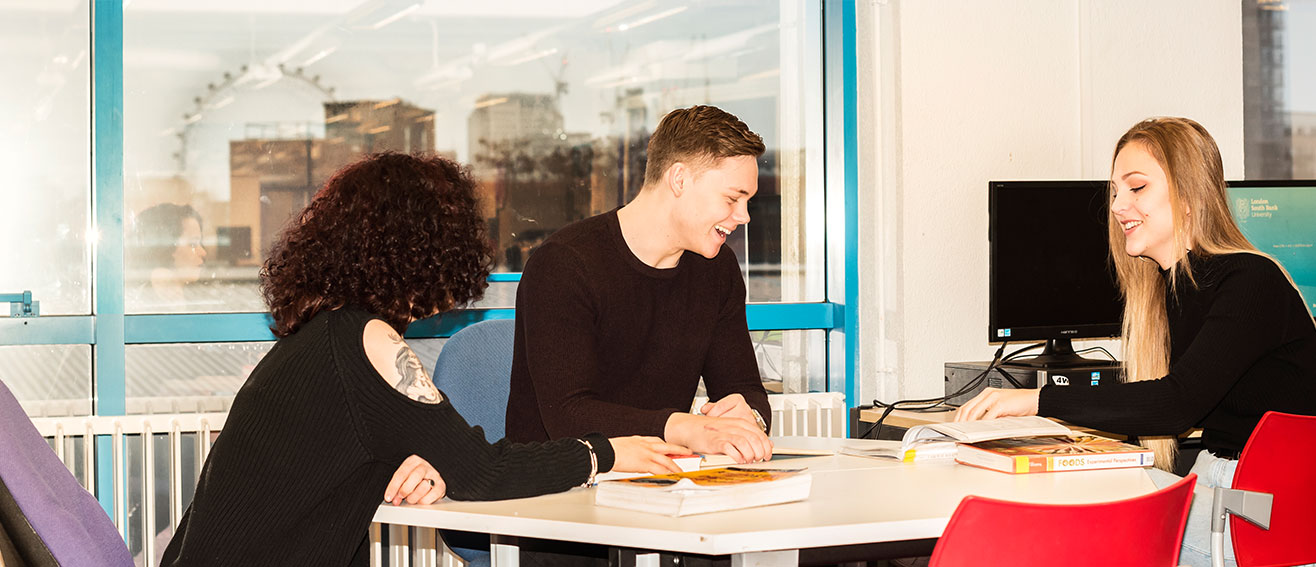 CIPD Certificate Human Resource Practice
Southwark Campus
Mode: Part-time
Human Resource Practice - CIPD Certificate
Overview
The next Human Resources Management and CIPD course information evening can be found via What's On.
The Certificate in Human Resource Practice (CHRP) is a foundation-level programme awarded by the Chartered Institute of Personnel and Development (CIPD).
Whether you're just starting out in HR or looking to take your career to the next level, this course will give you the knowledge and skills you need to succeed. What's more, it also offers you professional recognition through membership of CIPD.
In a highly competitive market, employers recognise that employees with the right skills, experience and knowledge are essential to the success of their businesses.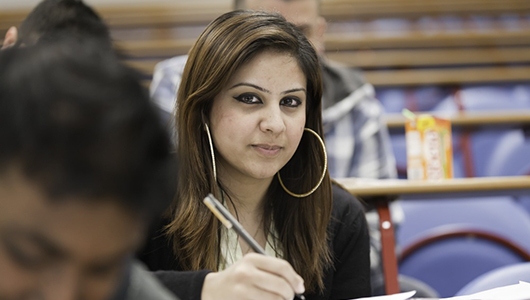 6 top reasons to study here
Frequent guest lecturers: Frequent guest lectures available in a vibrant campus to stimulate and enhance your learning.

Small classes means enhanced learning: Small classes which focus on the application of theory to real-life scenarios and enhance your strategic management capabilities.

CIPD award: The course provides a CIPD certificate award and Associate membership of the professional body.

Professional networking opportunities: You will study with other HR professionals, great for networking possibilities.

Tutors with industry knowledge: The tutors on this course are also industry experts.

Great facilities: Excellent library, modern campus, student facilities and personalised student support mechanisms.
Want to find out more at an event?
Please see upcoming events for the next Drop-in session for CIPD courses or at an open day on our What's On event's page.
Accreditations
Key course information - ordered by mode
Mode
Duration
Start date
Location

Mode

Part-time

Duration

24 weeks

Start Date

September

Location

Southwark Campus
Modules
The Units covered on the course are designed to enable participants to develop and update a range of skills and knowledge required in the practice of human resource management and to provide them with an understanding and appreciation of the role and range of activities undertaken by human resource management professionals
Developing Yourself as an Effective Human Resources Practitioner
The CIPD has developed a map of the HR profession (HRPM) that describes the knowledge, skills and behaviours required by human resources (HR) and learning and development (L&D) professionals. This unit is designed to enable the learner to develop a sound understanding of the knowledge, skills and behaviour required of a professional practitioner, whether their role is generalist in nature or specialist, for example L&D. It will enable learners to develop a personal development plan, following a self-assessment of learning and development needs that meets their personal and professional requirements.
Understanding Organisations and the Role of Human Resources This core unit provides an introduction to the role of human resources and learning and development (HR/L&D) within an organisation and the environmental context. By the end of this unit the learner will have developed their understanding of how HR activities support an organisation's strategy and assist the achievement of business objectives and how these are shaped by internal and external factors.
Recording, Analysing and Using Human Resources Information This unit develops the learner's understanding of the important contribution that accurate data, whether stored manually or electronically, can make to the human resources (HR). The unit is intended to span the remit of data management for all areas including but not limited to HR planning, recruitment and selection, performance and reward management, absence management, disciplinary and grievance procedures and electronic record management for L&D. It covers the legal implications of collecting, storing and using personnel data and will enable the learner to record data and information and to interpret, analyse and present information clearly and accurately in an appropriate format in support of decision-making to meet organisation-wide objectives and support L&D solutions for individuals and groups within the organisation.
Resourcing Talent Organisational success depends on having the right skill mix. This unit provides an introduction to the resourcing and talent planning process. Studying this unit will enable learners to understand the factors that impact on an organisation's resourcing and talent planning activities. They will learn about the relationship between recruitment and selection by identifying the key stages in each separate but related process. The benefits to the organisation of attracting and retaining a diverse workforce will be emphasised. They will be able to make a positive contribution to the recruitment and selection process by developing their knowledge and skills in defining and writing job descriptions, contributing to the job advertisement process, shortlisting, conducting face–to-face or telephone interviews and contributing to job offer and rejection letters. Key legislation pertaining to recruitment and selection will be covered. Finally, they will also learn more about good practice in employee induction and retention and the importance of collaborative working with other stakeholders.
Delivering Learning and Development Activities This unit will provide the knowledge and skills required to deliver planned learning and development (L&D) activities, for example one-to-one, small group and large group sessions. The need for learning and development arises for diverse reasons, including both individual self-assessment and organisational assessment. A learning and development needs analysis may identify organisational challenges or problems affecting employees, for example major organisational change; the introduction of new operations or systems and/or the maintenance of existing operations or systems. The identification of learning and development needs may also arise during an induction process. This unit will review adult learning principles and the learning cycle, but the main focus will be on the importance of creating and maintaining a positive learning environment and the knowledge and skills required for the actual delivery of an activity or session.
Supporting Good Practice in Managing Employment Relations Managing the employment relationship effectively is a key part of the role of the human resources (HR) practitioner. This unit aims to introduce a number of aspects of this task and to provide an introduction to employment law within the context of employee relations. It starts with an explanation of the employment relationship and the key parties that are involved within it. It then focuses on different aspects of HR activity, looking at good practice and legal requirements within each activity. It is recognised that learners need to have a basic understanding of employment law to enable them to operate effectively, but given this is a broad and complex area, it is acknowledged that this unit only aims to provide learners with the basic knowledge and assumes no prior understanding of employment law.
These modules cover crucial areas and give a practical understanding of the behaviour of people within organisations and an appreciation of the scope and nature of human resources.
Employability
Students who successfully complete this Certificate in Human Resource Practice (CHRP) can progress into human resource management and related disciplines. You could rise to middle and even senior management positions upon attainment of further qualifications and experience.
Academic progression
For those wishing to progress onto LSBU's MSc Human Resource Management, but who do not meet the standard LSBU entry requirements to apply in their own right, there is a non-standard entry route which can be accessed by Certificate in Human Resource Practice (CHRP) students.
Employability Service
We are University of the Year for Graduate Employment for the second year in a row - The Times and Sunday Times Good University Guide 2018, 2019.
At LSBU, we want to set you up for a successful career. During your studies – and for two years after you graduate – you'll have access to our Employability Service, which includes:
An online board where you can see a wide range of placements: part-time, full-time or voluntary. You can also drop in to see our Job Shop advisers, who are always available to help you take the next step in your search.
Our Careers Gym offering group workshops on CVs, interview techniques and finding work experience, as well as regular presentations from employers across a range of sectors.
Our Student Enterprise team can also help you start your own business and develop valuable entrepreneurial skills.
Professional links
The Certificate in Human Resource Practice (CHRP) is awarded by the Chartered Institute of Personnel and Development (CIPD). Students undertaking this qualification are entitled to apply for Associate member status either during their studies or at a later date depending on the evidence that they are able to produce to meet the CIPD Activity and Behaviour Criteria as set out in the CIPD Membership Pathway booklet, a copy of which will be given to each student and discussed at the course induction.

Centre of Excellence status is the IoEE's (Institute of Enterprise and Entrepreneurs) flagship organisational accreditation for organisations that promote and deliver enterprise skills development – and is in recognition of the School's entrepreneurial culture and leading-edge practice.
Teaching and learning
In addition to lectures, seminars and tutorials, which are the staples of any course, teaching methods include student presentations, group working, role playing exercises, hands-on computing and computer assisted learning packages. We also aim to strengthen your interpersonal skills to help you establish a career in your chosen subject area by supporting you with a personal tutor and a student mentor.
Meet Jo, one of the academic staff who teach on this course: Jo Lundie has taught on the CHRP since 2012. As a previous graduate of LSBU (MSc HRM) and a full-time HR practitioner within the private sector (financial services), Jo is passionate about HR, and enjoys nothing more than sharing this passion with the students she encounters. A typical session with Jo aims to be energetic, highly collaborative, and challenging but fun, with a balance of theoretical best practice grounded in real-world experience. Jo co-ordinates the teaching for the CHRP as a whole, working closely with the Co-Course Director and the teaching team, and leads the "Developing Yourself as an Effective HR Practitioner," "Understanding Organisations and the Role of Human Resources," and "Resourcing Talent" modules for the course.
Entry requirements
No formally stipulated academic qualifications are required for this course. However, it is essential to be or have been in employment, preferably relevant employment in a Human Resource Management OR Learning and Development function. In addition, applicants need to be confident of having organisational support in order to contribute in class and to undertake assignments.
Please note that at enrolment you will be required to show a copy or copies of your original qualification certificates as we are required to gather this information for auditing purposes.
Additionally students that are non-native speakers of English are required to have a balanced IELTS score of 6.5 (or the equivalent).
How to apply
Home/EU applicants
Mode
Duration
Start date
Application code
Application method

Mode

Part-time

Duration

24 weeks

Start date

September

Application code

3941

Application method
Postgraduate students and research students should apply through our dedicated application system. Full details of how to do this are supplied on our How to apply section for postgraduate students and our How to apply section for research students.
See our admissions policy (PDF File 544 KB) and complaints policy (PDF File 127 KB).
Accommodation
Students should apply for accommodation at London South Bank University (LSBU) as soon as possible, once we have made an offer of a place on one of our academic courses. Read more about applying for accommodation at LSBU.
Finance
It's a good idea to think about how you'll pay university tuition and maintenance costs while you're still applying for a place to study. Remember – you don't need to wait for a confirmed place on a course to start applying for student finance. Read how to pay your fees as a postgraduate student.
Postgraduate Application Service
Book a session with one of our specialist Postgraduate Advisors. Over a one on one Advice Session they'll advise you on postgraduate degrees at LSBU that match your interests and experience.
Prepare to start
We help our students prepare for university even before the semester starts. To find out when you should apply for your LSBU accommodation or student finance read the How to apply tab for this course.
Enrolment
Before you start your course we'll send you information on what you'll need to do before you arrive and during your first few days on campus. You can read about the process on our Enrolment pages.
Fees and funding
Fees are shown for new entrants to courses, for each individual year of a course, together with the total fee for all the years of a course. Continuing LSBU students should refer to the Finance section of our student portal, MyLSBU. Queries regarding fees should be directed to the Fees and Bursaries Team on: +44 (0)20 7815 6181.
UK/EU fee:

£2165

International fee:

£2165

AOS/LSBU code:

3941

Session code:

1PS00
For more information, including how and when to pay, see our fees and funding section for postgraduate students.
See our Tuition Fees Regulations (PDF File 136 KB) and Refund Policy (PDF File 102 KB).
Possible fee changes
The University reserves the right to increase its fees in line with changes to legislation, regulation and any government guidance or decisions.
The fees for international students are reviewed annually and the University reserves the right to increase the tuition fees in line with the RPIX measure of inflation up to 4 per cent.
Postgraduate loan (PGL) for Masters study
If you are starting a Masters course, studying either full- or part-time, you may be entitled to apply for a postgraduate study loan. Find out more at our postgraduate fees and funding section.
Scholarships
We offer several types of fee reduction through our scholarships and bursaries. Find the full list and other useful information on funding your studies on the scholarships and fee discounts page.
Fee status
Please check your fee status and whether you are considered a Home, EU or International student for fee-paying purposes and for our regulatory returns, by reading the UKCISA regulations.