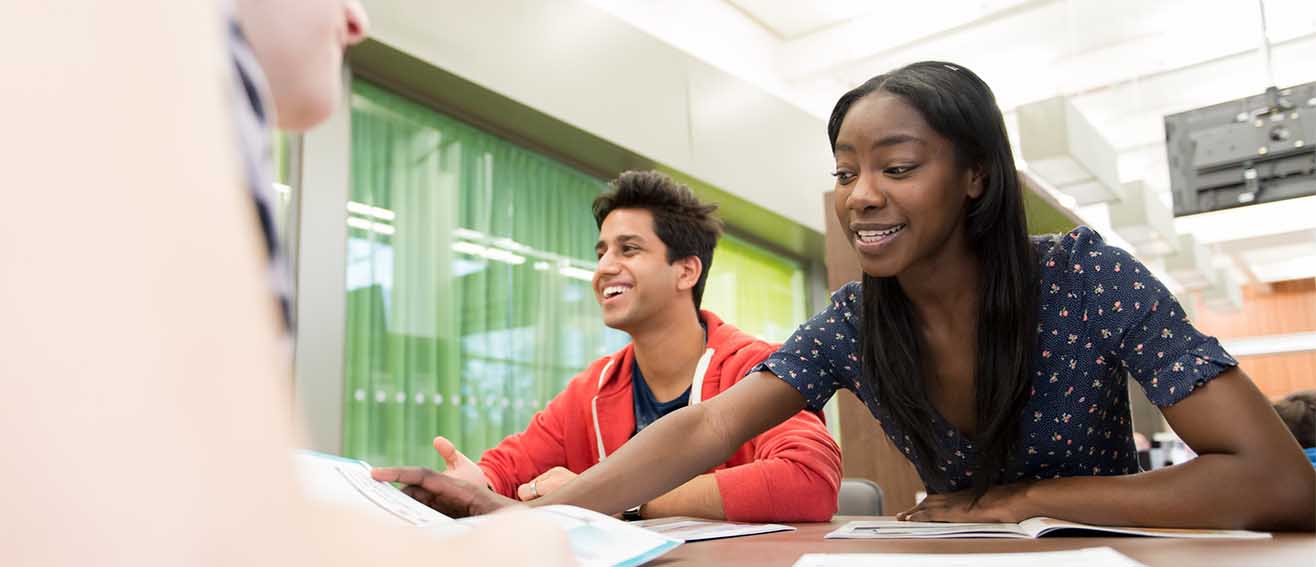 BA (Hons) History with Politics
Southwark Campus
Mode: Full-time
History with Politics - BA (Hons)
Overview
How change happens
Underpinned by a commitment to social justice and global responsibility, this degree can help you fulfil a career as a historically-informed and globally-engaged citizen.
How has the past influenced and changed contemporary society and politics? What can history teach us about how change happens and how political systems and democratic processes evolve over time? Study history with politics and you'll gain a greater understanding of how society and political systems work.
We offer the opportunity for all undergraduate Home/EU students to undertake a work placement, internship or work experience while studying a full-time course starting in September 2020.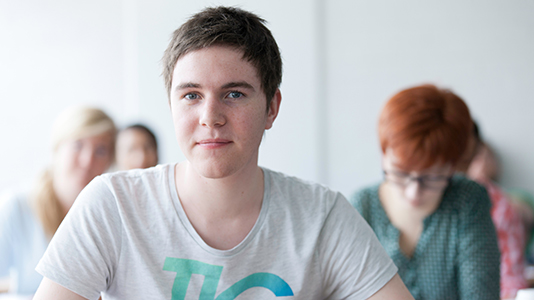 Why History with Politics at LSBU?
Innovative teaching methods: taught by internationally renowned historians who contribute to public policy debate and publish original research.

Optional work placement opportunities - allow you to tailor your degree to your interests and future career ambitions.

We're near the British Library, the Imperial War Museum, the Institute of Historical Research, the Wiener Library, the Women's Library @LSE, and the Black Cultural Archive.

Benefit from inspiring speakers from public, private sector and third sector organisations.

No. 1 in UK for teaching in Politics (National Student Survey 2018).
Key course information - ordered by mode
Mode
Duration
Start date
Location

Mode

Full-time

Duration

3 years

Start Date

September

Location

Southwark Campus
Modules
Modules cover an array of enticing topics, including historical research methods, protest movements and activism, war and social change in the 20th century, and globalisation and development.
Year 1
Historical sources and methods
This module enables you to develop your own personal research skills e-portfolio by giving you supervised practice at note-taking, referencing, group-work, participation in class debate, research and production of an extensive bibliography for their independent research project. You'll be introduced to the range of sources available to them as historians including secondary sources, archival sources and digital sources. A number of visits will be made to key libraries and archives including the London Metropolitan Archive and the Women's Library @ LSE. Taught through: lectures, workshops, group work and trips to libraries/archives. Assessment: independent research project presented as an e-portfolio to be submitted at the end of the module. (2000 words).
Revolutions, wars and the making of the modern world
This module introduces some of the major themes and events in modern world history. It begins with an examination of the Enlightenment and the French Revolution. It moves on to look at the Industrial Revolution, national unification movements in Italy and Germany in the nineteenth century, Empire, the First World War and the ideologies of Fascism, Nazism and Soviet Communism. It looks at the impact of key historical figures such as Lenin, Stalin, Mussolini and Hitler and their impact on the shape of the modern world. Taught through: weekly lectures, seminars and group debates. Assessment: group work and presentation (40%) and 1,500-word essay (60%).
Introduction to political theory
You'll be introduced to key ideas and concepts in political theory. These include democracy, freedom, justice and power. These ideas and concepts are explored in the social and historical contexts in which they developed. You'll also be encouraged to explore the way that these ideas and concept have been transformed historically and the manner in which they are mobilised in contemporary political debates.
Historical practice and research
This module introduces the key issues and current debates in historical methodology. You'll identify and critically assess different forms of history writing, ranging from the Whig and Marxist schools of history, to the writing of feminist, women's and gender history. The module will also introduce the wide range of sources available to you as a historian and allow you to make use of and evaluate such historical sources, such as, archival material, oral history, the internet and historical databases. Taught through: lectures, seminars and visits to archives, libraries and museums (the National Library of Women, the British Library National Sound Archive, and the Public Record Office). Assessment 1,000-word literature review (50%) and 1,000-word essay (50%).
War and social change in the 20th century
This module introduces the major themes and events in twentieth century world history from the Second World War onward. It examines contemporary historical events that have impacted society, including the Cold War, decolonisation, Mao Zedong and the Chinese Communist revolution, the effect of New Right ideologies in the 1980's, the fall of the Soviet Union and its consequences, globalisation, as well as moves towards European integration and the development of the European Union. You'll analyse the impact of these key events on the shaping of the modern and contemporary world. Taught through: weekly lectures and seminars. Assessment 2,000-word essay (100%).
Politics, decision making and democracy
This module engages with political institutions and processes. Focusing on the British experience to illustrate wider trends, you'll explore the framework and dynamics of political power and the British system of governance. You'll investigate formal aspects of British politics including political parties and the role of ideology in shaping policies and programmes and civil society. You'll analyse and evaluate key institutions, such as, prime minister and cabinet, parliament and local government. You'll also explore democracy beyond the formal realm, including the role of media and pressure groups in the political process. Taught through: weekly lectures and seminars. Assessment: 1,500-word essay (50%) and 1.5 hour exam (50%).
Year 2
Global governance, regionalism and the nation state
This module explores the complex, dialectical (non-linear) economic, social and political relations between nation-states, regionalisation and globalisation. Regionalisation has emerged across the world, but is most developed in Europe. You'll also explore the role of international organizations in the global system, with particular emphasis on the United Nations system, including International Financial Institutions. You'll critically reflect on state power and global inter-dependence in the 21st Century. Taught through: lectures, seminars and workshops. Assessment: an international news journal diary (50%) and a two-hour exam (50%).
American history and American cinema
This module introduces key events in American history 1860-2000. Themes include: liberty, freedom, democracy and the concept of the frontier in American culture. You'll assess American history through the lens of American cinema and popular culture. You'll consider how gender, race, religion and sexuality have shaped American society and how these themes are represented in film and popular culture over the course of the twentieth century. Taught through: lectures, workshops, film screenings and group work/group presentations. Assessment: group presentation (50%) and 2-hour exam (50%).
20th century British history: democracy, crisis and modernity
This module explores the history of Britain over the course of the twentieth century. Picking up on themes first introduced in the Level 4 module Industry, Empire and Society: Britain 1750-1900 this module traces the social, economic, political and cultural changes and continuities within Britain during the years 1900-2000. You'll focus on the themes of class, gender, ethnicity, activism, democratic rights, social policy, sexuality, leisure and consumption. You'll also cover key developments in the histories of Scotland, Wales and Northern Ireland to ensure you have an inclusive understanding of life in Britain in the twentieth century. Taught through: weekly lectures, seminars and group work. Assessment: 3,000-word essay (100%).
Issues in criminal justice history
Plus two optional modules from:
Gender difference and equality
In the past few decades work on gender has been crucial in challenging mainstream sociological thought, and in making exciting and innovative contributions to sociological theory, methodology and policy. This Module addresses equality and diversity by focusing on the issue of gender difference and equality through the study of historical and contemporary debates on a range of topical issues reflecting diversity and equality issues in contemporary British society. Taught through: lectures and workshops. Assessment: 1,500-word essay (50%) and 2,000-word document report (50%).
The environment, sustainability and climate change
This module provides a grounding in the study of the politics of environmental sustainability. The module focuses firstly on the debate on environmental sustainability which includes the challenge by environmentalists that it is a contradiction. Alternative approaches will also be examined including: green theory, the free market and Marxist approaches. The second part of the module looks at increasing global competition for water, food, energy and oil. The politics of climate change and deforestation; transport and tourism; global security and justice will also be covered. The third part of the course focuses on case studies of organisations and movements involved in environmental sustainability. We'll look into the IPCC; Copenhagen Climate Council; the Fair Trade Movement; Ethical Consumerism and the Environmental Movement.
Work placement
This module provides an opportunity for you to work in a setting directly related to your area of study. It will enable you to explore and reinforce the interface between theory and practice in a professional setting. Voluntary and community sector organisations with a registered charity number and most political organisations are suitable for work placements. However you'll need to meet and consult with your Module Coordinator to identify an appropriate voluntary sector and/or political organisation for you. Taught through: practical on-the-job work experience. Assessment: 1,000-word self-reflective report (30%), 2,500-word critical evaluation and action plan (70%).
European politics in transition
The module looks at political processes in Europe in a comparative perspective. It aims to examine the factors that explain the continuity and stability of politics in Europe as well as the changes that have taken place over the last two decades. The module looks at ideology, power and decision making. There is a focus on political events and policy processes, looking at both individual nation states and the European Union. An organising theme of the module is the impact of the end of the cold war on the politics of Europe over the last two decades.
Globalisation and development
This module introduces key concepts, issues and theoretical debates in development studies. The module focuses on the developing societies of Africa, Asia, and Latin America and seeks to develop a comparative analysis of the divergent developmental experiences of Africa and the BRIC economies. The module locates the debates and issues that it explores within both an historical and global context and encourages students to explore the inter-dependence of the developed and developing world.
Year 3
Plus four modules from:
Life and times in Nazi Germany
This module analyses the rise of Hitler and the history of Nazism. You'll examine how Hitler consolidated his power and the relationship between the dictatorial regime and the German people. It deals with aspects of everyday life, such as coercion and consensus, propaganda and the use of terror, including the secret police and the concentration camp system. The module also analyses Nazi ideology, Nazi economic policy, foreign policy, resistance, education and youth groups. You'll examine cultural life, including cinema, theatre, art, architecture, literature, music, as well as the press and radio. Taught through: weekly lectures and seminars. Assessment: 4,000-word essay (100%).
Modern Ireland: from independence to the Celtic tiger
This module introduces you to the history of Ireland from the foundation of the Irish Free State in 1922 to the end of the 1990s and the economic boom known as the 'Celtic Tiger'. Key events in Irish history are explored including: the Irish Civil War, War of Independence, the 'Troubles' in Northern Ireland and the Good Friday Agreement. You'll examine the lived experience of citizens in the new Irish State with a particular focus on culture, identity, gender and religion. Ireland's changing relationship with the UK is a key feature of this module. Taught through: lectures, seminars and group work. Assessment: 1,000-word book review (50%) and 3,000-word essay (50%).
Suffrage to citizenship: female activism in 20th century Britain
This module explores the agency and activism of women in Britain throughout the course of the 20th century. You'll assess the engagement of women in a number of campaigns including the suffrage movement, the peace movement, social welfare reform, gender equality, the labour movement, the Women's Liberation Movement and 'third wave' feminism. A broad definition of activism is applied and the campaigning activities of women from diverse backgrounds and a wide range of organisations will be included. You'll evaluate and highlight the contribution made by women to civil society in twentieth century Britain. Taught through: lectures, seminars and group work. Assessment: legislative action report (50%) - a 2,000-word report on one piece of legislation passed as a result of female activism and campaigning and a 2-hr exam (50%).
Black history
This module explores the concept of black history within American and British historiography questioning and challenging debates around the idea of 'black history'. You'll consider these debates and learn about key moments in British black history over the course of the nineteenth and twentieth centuries. You'll critically examine concepts such as 'diaspora', 'post- colonialism' and 'multiculturalism'. Films, documentaries, music and art will be included as sources for the module and visits will be made to libraries and archives including the London Metropolitan Archive and the Black Cultural Archive. Taught through: a mix of lectures, workshops, group work and trips to libraries/archives. Assessment: 1,000-word report (30%) and short film (70%) 5-10 minutes using basic phone/iPad technology to document a chosen aspect of British black life. The film is accompanied by a written narrative (1,000-word).
Genocide and crimes against humanity
This module explores the history of genocide and crimes against humanity in the twentieth century and beyond. It begins with an introduction to the related concepts of genocide and crimes against humanity before considering a range of events including colonial genocides, the Armenian Genocide, the Nazi 'Final Solution', alleged genocides in Cambodia, Yugoslavia and Rwanda, as well as cases of genocide in the twenty first century in Darfur and the Democratic Republic of the Congo. You'll analyse the dynamics of genocide and crimes against humanity in order to shed light upon their origins, characteristics and consequences. Taught through: a mix of lectures and seminars. Assessment: 4,000-word essay (100%).
Politics and protest
This module examines forms of social and political conflict located within contemporary western societies. The main focus is on understanding social movements and forms of political contention in the changing social structure of these societies. You'll examine the ability of social and political theory to understand the nature of political identity and its expression in social movements both in the past and in the present. Taught through: a mix of lectures, seminars and group work. Assessment: 2-hr exam (100%).
Contemporary dynamics of the world system
Module description to follow.
Employability
History graduates have the ability to apply an analytical mindset to all kinds of problems and situations. These are relevant in just about any industry which has a focus on current societies and future developments.
You'll acquire all of the key skills demanded by graduate employers:
oral and written skills
problem-solving
planning and organisation
teamwork
presentation skills
decision making
drive
digital literacy
initiative
resilience
project management skills.
Typical career paths include:
teaching and research
archives and heritage
politics
media
business and commerce
the charity sector
marketing, advertising and PR
law
Employability Service
We are University of the Year for Graduate Employment for the second year in a row - The Times and Sunday Times Good University Guide 2018, 2019.
At LSBU, we want to set you up for a successful career. During your studies – and for two years after you graduate – you'll have access to our Employability Service, which includes:
An online board where you can see a wide range of placements: part-time, full-time or voluntary. You can also drop in to see our Job Shop advisers, who are always available to help you take the next step in your search.
Our Careers Gym offering group workshops on CVs, interview techniques and finding work experience, as well as regular presentations from employers across a range of sectors.
Our Student Enterprise team can also help you start your own business and develop valuable entrepreneurial skills.
Professional links
Placements
A placement can not only help you place your studies into a context and apply your learning to practice, it's also a great opportunity to contribute to real world situations. Many former students have maintained a relationship with their placement organisation, and some have used it as the basis for their dissertation.
Teaching and learning
Our teaching methods are varied and innovative. Students will use a wide range of sources and methods throughout their studies including:
digital resources
social media (for example twitter)
blogs
presentations
group work
essay writing
dissertations.
Level 4
At Level 4, modules are designed to provide an introduction to modern and contemporary history. Particular emphasis is placed on historical resources in London. You'll visit archives and libraries, including the Black Cultural Archives, the Women's Library @ LSE and the London Metropolitan Archives.
Level 5
At Level 5, taking a placement gives you the chance to apply your knowledge in a working environment. You'll have the choice of a variety of settings, including libraries, archives, museums and local history organisations.
Level 6
The modules at Level 6 interrogate more deeply core subject knowledge and learning outcomes, notably around the themes of diversity, equality and activism. A dissertation will further develop your independent research and project management skills.
Expert staff
Our areas of specialty include:
History of female activism and women's movement s in Britain and Ireland
The social and economic history of Nazi Germany
Global women's movements and activism
International Relations theory
Global political economy
International human rights
Sexualities and society
Human trafficking
Sustainability and climate change.
Dr Caitriona Beaumont was recently featured in Channel 4 News for her work and research on the women's movement in Britain:
Personal Academic Tutoring
As an undergraduate Law and Social Science student, you will be allocated a named tutor during your first semester at LSBU. The role of your tutor is to be your primary contact for academic and professional development support.
Your tutor will support you to get the most of your time at LSBU, providing advice and signposting to other sources of support in the University. They should be the first person at the university that you speak to if you are having any difficulties that are affecting your work. These could be academic, financial, health-related or another type of problem.
Entry requirements
2018 Entry
A Level BCC or:
BTEC National Diploma MMM or:
Access to HE qualifications with 9 Distinctions and 36 Merits or:
Equivalent Level 3 qualifications worth 106 UCAS points
Applicants must hold 5 GCSEs A-C including Maths and English, or equivalent (reformed GCSEs grade 4 or above).
Visit UCAS for guidance on the 2018 tariff.
How to apply
International students
International (non Home/EU) applicants should follow our international how to apply guide.
Home/EU applicants
Mode
Duration
Start date
Application code
Application method

Mode

Full-time

Duration

3 years

Start date

September

Application code

V1L2

Application method
Accommodation
Once we have made you an offer, you can apply for accommodation. You can rent from LSBU and you'll deal directly with the university, not third party providers. That means we can guarantee you options to suit all budgets, with clear tenancy agreements and all-inclusive rents that include insurance for your personal belongings, internet access in each bedroom and on-site laundry facilities.
Or, if you'd rather rent privately, we can give you a list of landlords – just ask our Accommodation Service.
Read more about applying for accommodation at LSBU.
Finance
You don't need to wait for a confirmed place on a course to start applying for student finance. Read how to pay your fees as an undergraduate student.
Prepare to start
Applicant events
After you've received your offer we'll send you emails about events we run to help you prepare for your course.
Enrolment
Before you start your course we'll send you information on what you'll need to do before you arrive and during your first few days on campus. You can read about the process on our Enrolment pages.
Fees and funding
Fees are shown for new entrants to courses, for each individual year of a course, together with the total fee for all the years of a course. Continuing LSBU students should refer to the Finance section of our student portal, MyLSBU. Queries regarding fees should be directed to the Fees and Bursaries Team on: +44 (0)20 7815 6181.
UK/EU fee:

£9250

International fee:

£13780

AOS/LSBU code:

4817

Session code:

1FS00
Total course fee:
UK/EU
£27750
International
£41340
For more information, including how and when to pay, see our fees and funding section for undergraduate students.
Please check your fee status and whether you are considered a Home, EU or International student for fee-paying purposes and for our regulatory returns, by reading the UKCISA regulations.
See our Tuition Fees Regulations (PDF File 136 KB) and Refund Policy (PDF File 102 KB).
Possible fee changes
The University reserves the right to increase its fees in line with changes to legislation, regulation and any government guidance or decisions.
The fees for international students are reviewed annually and the University reserves the right to increase the tuition fees in line with the RPIX measure of inflation up to 4 per cent.
Scholarships
We offer several types of fee reduction through our scholarships and bursaries. Find the full list and other useful information on our scholarships page.