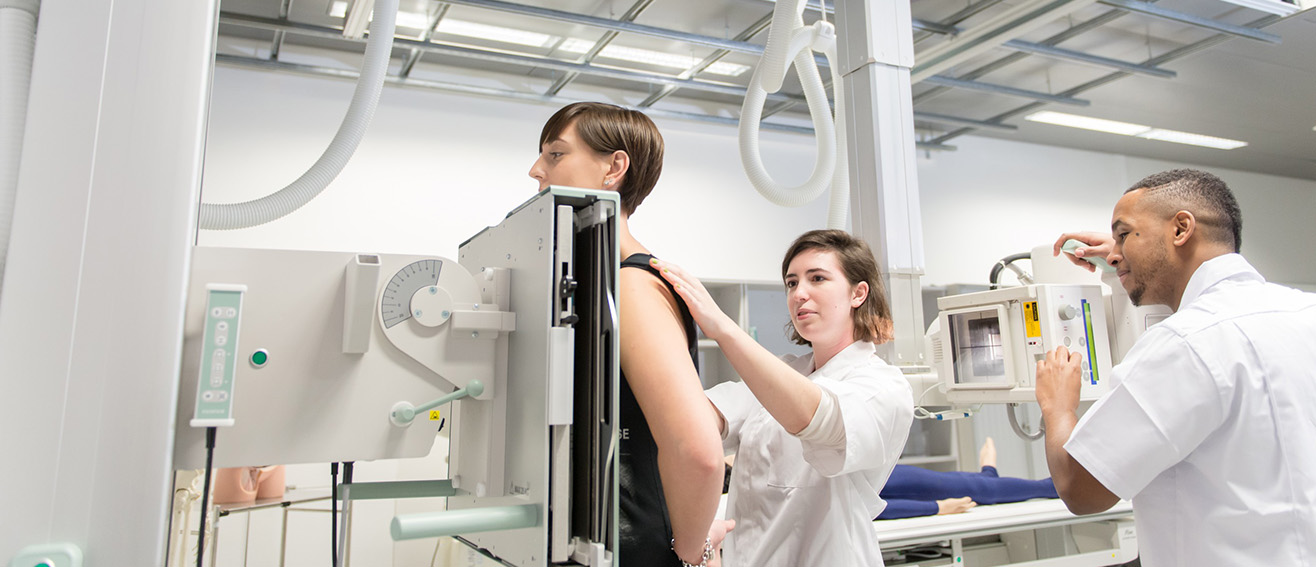 BSc (Hons) Diagnostic Radiography
Southwark Campus
Mode: Full-time
Diagnostic Radiography - BSc (Hons)
Overview
The bare bones
Radiography is a dynamic and developing profession at the technological forefront of the fast-changing health care environment. Through a combination of academic study and clinical practice this course provides an all-encompassing experience that enables you to put theory into practice.
Diagnostic Radiography (Rachel Picton) from School of Health and Social Care on Vimeo.
Upon completion of this degree, you should have the skills to produce the highest quality images while providing patients with excellent care, enabling you to apply for registration with the Health and Care Professions Council (HCPC) as a Diagnostic Radiographer: a requirement for practice in the UK.
We have an excellent working relationship with our numerous clinical training sites who offer an excellent overall student experience and contribute to the development of well rounded newly qualified Diagnostic Radiographers, ready to take on the exciting challenge of the first post of their DR career.
We offer the opportunity for all undergraduate Home/EU students to undertake a work placement, internship or work experience while studying a full-time course starting in September 2021.
Why Diagnostic Radiography at LSBU?
Approved by the Health and Care Professions Council and accredited by the Society and College of Radiographers.

On completion, you can apply for registration with the Health and Care Professions Council as a diagnostic radiographer.

1st in London for career prospects (Guardian League Table 2020 and Sunday Times Good University Guide 2020).

You can gain clinical experience in many of London's internationally renowned teaching hospitals.

Students have access to the Digital Diagnostic X-ray Room and the Digital Interpretation Lab.

Ranked 1st for feedback satisfaction in Health Professions amongst London Modern Competitors (Guardian University Guide 2021).
Accreditations
Key course information - ordered by mode
Mode
Duration
Start date
Location

Mode

Full-time

Duration

3 years

Start Date

September

Location

Southwark Campus
Modules
You'll be trained to produce the highest quality image, whilst providing a high standard of care for your patients. This course covers patient management, anatomy, physiology and pathology, radiation physics and radiographic techniques.
Methods of assessment for course overall: 30% coursework.
Some compulsory skills sessions may take place in the evening.
Year 1
Clinical applications of radiographic theory 1
This module acts as a basis for the development of requisite skills and competence in the practice of routine, conventional diagnostic imaging. It's clinically based and requires that you have access to an agreed and formally accredited practice placement site. Assessment method: 100% exam.
Concepts of inter-professional and collaborative practice
This module will introduce you to the place and value of inter-professional and collaborative working in health and social care delivery. The module aims to support the development of the necessary communication, personal, partnership working and reflective practice skills required to meet the needs of clients/carers and diverse populations who are at the centre of inter-professional health and social care delivery. You'll work collaboratively online to explore and develop an understanding of the purpose, scope and range of inter-professional and collaborative working. Assessment method: 100% coursework.
Principles of clinical reasoning
This module offers a foundation for students undertaking the diagnostic imaging pathway. It provides a context for the practice of diagnostic imaging and a basic insight into the radiological environment and associated general principles. In addition, the module introduces the skills of clinical reasoning and reflection, evaluating information to facilitate evidence-based practice, and problem-solving within the context of the clinical environment. Assessment method: 100% coursework.
Applied systemic anatomy 1
The module is designed to provide knowledge of the anatomy and physiology of the following key body systems: respiratory, gastrointestinal, cardiovascular, and urinary. Some aspects of the physiology and pathology of the musculoskeletal system will also be addressed. You'll study radiological contrast agents and some basic fluoroscopy and IVU procedures. Assessment method: 100% exam.
Fundamentals of radiation science
This is a foundation module aimed at students who'll be working with ionising radiation in a clinical environment. The module will introduce the basic concept of atomic structure and will then build on this to explain how x-rays are produced and how radiation interacts with matter. Fundamentally, this module will concentrate on using radiation in a safe manner and will therefore include sessions on radiobiology (including genetics), radiation protection (including personal dosimetry and QA) and the legislation surrounding the use of ionising radiation in the clinical environment. Assessment method: 100% exam.
Year 2
Clinical applications of radiographic theory 2
Appraising evidence based practice for diagnostic radiography
Applied systemic anatomy 2
Radiographic imaging and disease processes
Principles of further imaging modalities
Year 3
Clinical applications of radiographic theory 3
Improving quality, change management and leadership
Specialist imaging and interventions in radiography
Radiographic image interpretation
Contemporary debates within radiography practice
Employability
Graduates from this course are eligible to apply for registration as a diagnostic radiographer with the Health and Care Professions Council (HCPC), allowing them to practice within the NHS as well as the private sector both in the UK and abroad.
Role and responsibilities
Diagnostic radiographers use sophisticated equipment to produce high-quality images of the human body in order to identify and diagnose injury and disease. From X-rays and CT scanners through to using radio nuclide imaging, there are a wide range of imaging technologies available for diagnostic radiographers to use.
Diagnostic radiographers need to be able to use highly technical, computerised equipment, and require strong levels of attention to detail and good interpersonal skills.
There are options available for specialisation, such as trauma/accident and emergency, or medical ultrasound. This can be one route for career development, however there are opportunities to advance into senior practitioner roles, or into management regardless.
Salary
Most diagnostic radiographers work for the NHS, where the starting salary is around £20,000 - £27,000. Depending on career progression, you could earn up to £65,000. (All About Careers)
Career progression
Recent graduates from this course have gone onto roles in a range of specialist areas and have opportunities to progress in a variety of health-related fields. Some of our graduates go on to attain consultant practitioner status or to diversify into fields such as research, education or management.
If you graduate from this course and become a clinically experienced diagnostic radiographer, you can gain additional expertise through postgraduate, post-registration and continuing professional development frameworks. Have a look at professional development courses in our online CPPD prospectus.
Employability Service
We are University of the Year for Graduate Employment - The Times and Sunday Times Good University Guide 2018.
At LSBU, we want to set you up for a successful career. During your studies – and for two years after you graduate – you'll have access to our Employability Service, which includes:
An online board where you can see a wide range of placements: part-time, full-time or voluntary. You can also drop in to see our Job Shop advisers, who are always available to help you take the next step in your search.
Our Careers Gym offering group workshops on CVs, interview techniques and finding work experience, as well as regular presentations from employers across a range of sectors.
Our Student Enterprise team can also help you start your own business and develop valuable entrepreneurial skills.
Professional links
The programme is accredited by the Society and College of Radiographers and successful completion confers eligibility to apply for registration with the Health and Care Professions Council (HCPC).
---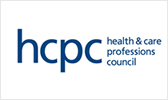 The Health and Care Professions Council is the regulator of health, Psychological and Social professionals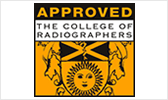 The Society and College of Radiographers is the professional body representing the radiography workforce
---
Placements
You'lll spend 50% of your time involved in academic study and 50% in clinical practice within a broad variety of health care settings. A clinical practice placement allows you to put theory into practice by working with a range of health professionals in clinics. Although sometimes initially challenging, practice learning is one of the most interesting and exciting aspects of learning to be a radiographer.
Clinical settings
You'll experience a variety of placements, in NHS acute Trusts, community placements, and the independent sector.
Our main clinical sites for placements include:
Guy's and St Thomas' NHS Foundation Trust
King's College Hospital
St George's Hospital
Queens Hospital, Romford
Barts Health
Queen Elizabeth Hospital, Woolwich
Darent Valley Hospital, Dartford,
Princess Royal University Hospital, Farnborough
University Hospital, Lewisham
Royal Sussex University Hospital, Brighton
East Surrey Hospital, Redhill
Hammersmith and Charing Cross Hospitals
Epsom General Hospital
The Lister Hospital, Chelsea Bridge
Specialist placements include those at:
Guy's and St Thomas' NHS Foundation Trust
King's College Hospital
The National Hospital for Neurology and Neurosurgery, Queen Square
St George's Hospital
Structure of placements
Placements are spread over the three years:
Year 1
There are two placements within the first year, in four week and fifteen week blocks. They're observational, and take place in general X-ray, emergency X-ray, and fluoroscopy.
You will start the course in September and will attend your first placement by week seven; this introduces you to theory in practice from the very start of your course. Many of the staff you will be working with are themselves alumni, so have a sound understanding of what you will need for your placement.
Year 2
There are three placements in Year 2, structured in six, seven, and nine week blocks. Second year placements will include CT, MRI, US and nuclear medicine.
Year 3
Third year students undertake seven and nine week placements, or are able to remain at one site throughout the year/
When on placement, you will act as a member of staff whilst working closely with your supervising radiographer at all times.
Support from a mentor
At two of our sites we have Lecture Practitioners; staff who work closely with you whilst on placement. Our other sites have a Link Tutor allocated - a University Tutor who provides support to you. These sites also have nominated Practice Educators who'll look after you during your placement.
Facilities
Digital Diagnostic X-ray Room
LSBU recently launched the innovative Fujifilm D-EVO suite for Diagnostic Radiography students. This is a digital diagnostic X-ray room, which is used as a general X-ray room for practical tutorials on radiographic technique. Students are able to practice on each other and use the equipment , such as moving and positioning X-ray tube, table and vertical stand. This helps them to learn patient positioning for general radiographic positioning.
Digital Interpretation Laboratory
Diagnostic Radiography students use the digital image interpretation lab with a Picture Archiving and Communication System (PACS) similar to that used in the NHS. In this lab there is:
25 PCs with dual roles
image interpretation - connected to the PACS
The image interpretation lab is used for positioning workshops where limbs are positioned into appropriate points for X-ray. Students evaluate images and diagnose fractures and breaks as well as carrying out mandatory training of moving and handling the patient. In workshops, students are presented with a case study and have to decide how to best achieve desired images.
Students use the laboratory on a weekly basis throughout their studies and case studies of images get progressively more difficult throughout the course.
Teaching and learning
Percentage of time spent in different learning activities

| | Lectures and seminars | Self-directed study | Work-based placements |
| --- | --- | --- | --- |
| Year 1 | 16% | 42% | 42% |
| Year 2 | 16% | 44% | 40% |
| Year 3 | 17% | 47% | 36% |
Personal tutoring
As a Health and Social Care student, you will be allocated a named tutor during your first three weeks at LSBU. The role of your tutor is to be your primary contact for academic and professional development support.
Your tutor will support you to get the most of your time at LSBU, providing advice and signposting to other sources of support in the University. They should be the first person at the university that you speak to if you are having any difficulties that are affecting your work. These could be academic, financial, health-related or another type of problem.
You will have appointments with your personal tutor once a year for up to 30 minutes throughout your course. You can contact your tutor for additional support by email.
Entry requirements
A Level BBB or;
BTEC National Diploma DDD in Science or professionally relevant subject or;
Access to HE Diploma in Science or similar with 30 Distinctions of which 18 must be in Science or;
Equivalent level 3 qualifications also considered
Applicants must hold 5 GCSEs A-C including Maths, English and Science or equivalent (reformed GCSEs grade 4 or above).
Additional entry requirements
Satisfactory outcome at interview
Provide satisfactory references
Occupational health clearance
Enhanced Disclosure Barring Service (DBS)
Proof of ordinary residency
A valid passport required for enrolment purposes
Personal qualities and values in line with those expected by the NHS constitution
English language
Those whom English is not their first language must achieve a minimum score of 7.0 overall or equivalent with not less than 7.0 in the listening and reading sections and not less than 7.0 in the writing and speaking sections for the International English Language Test Score (IELTS) at the time of application.
Foundation Year
Been out of study for a long time? Or maybe you haven't met the entry requirements of your chosen degree? Our entry year acts as a bridge to degree-level studies.
Advanced entry
If you have already completed some studies at another university, we may be able to consider you for advanced entry. Please see our advanced entry page for more information.
How to apply
2020 entry
Home/EU applicants
Mode
Duration
Start date
Application code
Application method

Mode

Full-time

Duration

3 years

Start date

September

Application code

B821

Application method
All full-time undergraduate students apply to the Universities and Colleges Admissions Service (UCAS). Full details of how to do this are supplied on our How to apply webpage for undergraduate students.
Four stages to your application
Attend an Open Day
Apply to us through UCAS
Write your personal statement. Make sure you use this as a tool to illustrate that you have a sound understanding of the profession and why you are right for the course
Prepare for your interview
International applicants
The application process may involve further steps for International applicants (non-EU nationals). All non-EU applicants for this course must therefore contact the International Office as soon as possible to discuss the admissions steps and the immigration requirements : international@lsbu.ac.uk or +44 (0) 20 7815 6189.
Personal statement
See our top tips for writing your personal statement.
Prepare to start
Disclosure Barring Service (DBS)
All pre-registration students need to be DBS cleared before going on placement. You'll need to have an enhanced DBS check even if you have had one before and will not be able to go on placement until this is complete.
The DBS process is not difficult but can take some time so it's best to get started as soon as you receive your email. You will receive the email during Summer 2021.
DBS update service
If you're part of the DBS update service, your subscription is up to date and you already have a DBS certificate, please bring in your original green DBS certificate for the document check. To take advantage of the update service, your certificate needs to be classified as 'Enhanced' and workforce must be listed as 'Adult and Child'. If you have any queries, please email us at hscdbsoh@lsbu.ac.uk.
How to complete your DBS
Our DBS supplier, Verifile, will send you an email with all the details you need to complete your DBS.
Verifile will give you instructions to log into their system and complete your personal details and information. To complete the process, you'll need your passport or driving licence and 5-year address history including dates when you moved in/out.
You can use your application number to track the progress of your DBS.
When you've finished, your Disclosure Statement will be mailed to the most recent address in your submission, so please make sure it's correct. We don't automatically receive a copy of this Statement, which is why we need you to bring it in as part of the next step.
Frequently asked questions
Document check
Once you have completed the online part of the DBS process, you will need to produce three accepted documents from this list (PDF File 248 KB) to be verified.
Occupational Health (OH)
An exciting part of many of our Health and Social Care courses is the opportunity to learn off-campus and work with patients, clients and/or service users. Before you start, we need to make sure that you have the correct levels of immunisations.
Questionnaire
GP appointment
The second part of your occupational health check is to get any inoculations that you may need from your GP. When attending your GP appointment, please take printed copies of these two documents with you.
Vaccination Screening Advisory Letter (PDF File 126 KB)
GP Vaccination and Screening History (PDF File 117 KB)
Occupational Health appointment
After these steps are complete you will receive an email from OHWorks Ltd inviting you to attend an appointment on-campus with an Occupational Health Nurse. These appointments take place during the week and sometimes when your classes have already started.
The OH team have prepared this guide (PDF File 439 KB) which outlines what to expect at each stage. If you have queries or concerns about your Occupational Health clearance or inoculations please contact the Occupational Health team.
Frequently asked questions
Numeracy practice
Before starting your course, you may want to check or practice your numeracy skills. The National Numeracy Challenge is a free online tool that helps you learn, revise and quiz your essential numeracy skills. You'll also be able to get a certificate to show your efforts.
Enrolment and Welcome Week
Before you start your course we'll send you information on what you'll need to do before you arrive and during your first few days on campus. You can read about the process on our new students pages.
Uniforms
Most placements and some practical sessions in our skills laboratories will require you to wear a uniform and name badge. You will be measured for uniforms specific to your course as part of your Welcome Week activities after enrolment. In the meantime, we have prepared answers to frequently asked questions that you might find useful.
Frequently asked questions
Practice placements
Most health and social care courses' practice placements will operate outside normal working hours e.g. evenings, nights, weekends and bank holidays.
Holidays
Your holiday periods will not follow the normal University timetable because of placements. You'll receive more details once you start your course.
Fees and funding
Fees are shown for new entrants to courses, for each individual year of a course, together with the total fee for all the years of a course. Continuing LSBU students should refer to the Finance section of our student portal, MyLSBU. Queries regarding fees should be directed to the Fees and Bursaries Team on: +44 (0)20 7815 6181.
UK/EU fee:

£9250

International fee:

£16500

AOS/LSBU code:

2384

Session code:

1FS00
Total course fee:
UK/EU
£27750
International
£49500
For more information, including how and when to pay, see our fees and funding section for undergraduate students.
Please check your fee status and whether you are considered a Home, EU or International student for fee-paying purposes and for our regulatory returns, by reading the UKCISA regulations.
See our Tuition Fees Regulations (PDF File 160 KB) and Refund Policy (PDF File 102 KB).
Possible fee changes
The University reserves the right to increase its fees in line with changes to legislation, regulation and any government guidance or decisions.
The fees for international students are reviewed annually and the University reserves the right to increase the tuition fees in line with the RPIX measure of inflation up to 4 per cent.
Scholarships
We offer several types of fee reduction through our scholarships and bursaries. Find the full list and other useful information on our scholarships page.
Contact information
Course Enquiries - UK
Tel: 020 7815 7815
Due to COVID-19, call waiting times may be longer than usual. Any questions? Use the green bubble on the bottom right hand corner to start a live chat with us
Get in touch
KIS Data