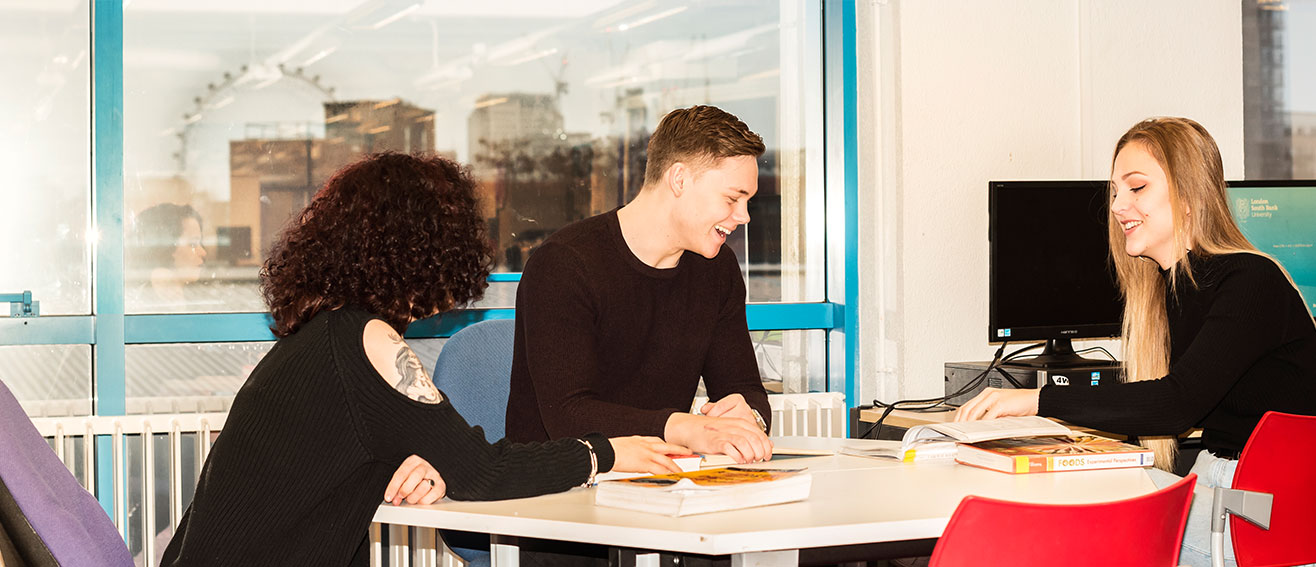 MSc Corporate Governance (accredited by ICSA/CGI)
Southwark Campus
Mode: Full-time; Part-time
Corporate Governance (accredited by ICSA/CGI) - MSc
Overview
Influence corporate affairs
This course provides a sound understanding of corporate governance and leadership from investor and stakeholder perspectives. It will develop your ability to appreciate and influence the factors governing corporate affairs.
Why Corporate Governance at LSBU?
Benefit from a wide range of extra-curricular activities including research techniques, a range of Bloomberg Aptitude Tests, specialist visitor speakers, and expert symposiums and conferences.

This course is accredited by the ICSA. The School also has Centre of Excellence status with the IOEE, in recognition of our leading-edge practice.

Outstanding facilities and access to the software widely used in industry: Bloomberg, Thomson One Banker, SAGE, Blueprint, FAME, Nvivo and SPSS.

No.1 overall for career prospects among Modern London universities (Guardian University League Tables 2020) and joint 2nd for career prospects among London universities (Guardian University League Tables 2020).
Accreditations
Key course information - ordered by mode
Mode
Duration
Start date
Location

Mode

Full-time

Duration

15 months

Start Date

January

Location

Southwark Campus

Mode

Full-time

Duration

12 months

Start Date

September

Location

Southwark Campus

Mode

Part-time

Duration

2 years

Start Date

September

Location

Southwark Campus
Modules
Modules are assessed by a mix of coursework, individual and group presentations and written exams (varies from module to module). A typical 20 credits taught module involves a total of 200 study hours (typically 52 contact hours and 148 group and private study hours).
Core modules
Creativity Enterprise and InnovationThe module focuses on the rapidly changing world around us, it is imperative that students are able to think creatively, problem solve and create advantage for themselves (be entrepreneurial) and for the businesses they may work for (be intrapreneurial). The module encourages students to question what they see and experience around them with an aim to enhance their creativity and to discover new and improved ways of doing things.
Curiosity, Creativity and Research
This module introduces students to the research process, the mindset of the researcher and in particular to the idea of creativity in research and what it means to be a 'creative researcher'. In this module, students will identify potential topics for their practice-based dissertation and explore these with the aid of creative thinking techniques. In this way their research ideas can be refined and expressed in terms of clear research questions and objectives making use of the relevant literature and theoretical concepts.
Research in Action
The module focuses on the nature, approaches, methods, tools and techniques of research within relevant disciplines from the business environment. In doing so it attempts to develop the skills and knowledge required to complete Master's level research where the emphasis of the research is in improving aspects of business process and business practice. Thus the module is practically oriented towards the completion of a research proposal that will form the basis of the final practice-based project module.
Management Consultancy in a Global Environment
This module is designed to develop professional consultancy skills by studying organisational structure and culture, situational analysis and diagnosis, communication strategies for consulting and group dynamics. Focusing on the development of business research; client handling and project management skills, completion of this module will enable students to prepare a succinct, clear, evidence based, persuasive consultancy led project plan , aligned to the strategic vision of an organisation and which they are able to effectively pitch to a client.
Capstone Business Project
This capstone, independent research project draws upon the students' skills and knowledge gained thus far enabling application of learning to a scenario resulting in added value to an organisation and creating real world impact. This student driven project must address a current issue or opportunity in an organisational or industrial context. Projects can relate to a student's current role or internship or students can use this opportunity to deepen their knowledge of different sectors or organisations thus make connections utilising the project as a vehicle to impress future employers creating a possible stepping stone to their next job. Alternatively they may wish to investigate possible entrepreneurial opportunities.
Company Administration and Compliance
The module is rooted in the discipline of corporate governance while making sure that company operates within the context of international sustainability. The module focuses on the role of the company secretary or governance professional with respect to the company's operating and governance framework. It specifically addresses issues around corporate administration, compliance and board effectiveness as a mechanism towards good governance principles, ethics and sustainability.
Corporate and Business Law
This module examines the general principles of English Law which have a major impact in the business environment in which corporate governance professionals operate. It introduces the sources of English law, with focus on company and corporate law. It examines the nature of different forms of business organisations and constitution of companies as well as the relationship between the board of directors, shareholders and employees. The legal requirements relating to shares and loan capital are considered as is corporate failure. The different treatment afforded to public companies by legislation is also highlighted, as is the impact of EU law. Director as agents of the company and the business contracts entered by the companies.
Developing Strategic Direction
This module challenges concepts of strategy, its scope, purpose and outcomes and provides a practical outline of a number of different approaches to strategic management.
Effective Boardroom Dynamics This module enables participants to manage people effectively within the dynamics of the corporate boardroom. In a corporate environment, managers come in contact and work with a range of stakeholders, such as senior managers and executives, employees, clients, investors, partners and government officials. Such stakeholders affect the power dynamics in the corporate boardroom. In addition, cultural diversity in the boardroom adds to the complexity of effectively managing such communications. The module is, underpinned byan implicit acknowledgement of the powerful dynamics created by the intersecting themes of organisational politics, organisation culture and organisation behaviour. This module, therefore, explores the importance of corporate boardroom dynamics and enables participant's to gain skills,which can help them influence and effectchange, which in turn can help ensure that better decisions are made at board level; thereby contributing to the strategic success of the organisation.
Financial Reporting and Decision MakingThe module is intended to develop a critical appreciation of financial reporting information and the regulatory framework of financial reporting. The module also exposes students to some of the key concepts of business finance and introduces students to the methods/tools used to assess the risks and viability of value enhancing contracts and projects. The module adopts the perspective of a critical user of corporate financial reports and explores the sources of finance for business entities and optimal use of working capital.
Governance and Leadership
The module examines the area of governance and leadership within organisations in the broad context of the agency relationship and focuses on the respective roles and responsibilities of directors and officers to organisational stakeholders. The module explores internal review and feedback to implement and support effective governance and leadership. The module also assesses key aspects of responsible management and covers personal and professional ethics, ethical frameworks – and professional behaviour and conduct in a variety of contexts.
Organisational Risk Management and Internal Controls
The module explores internal review, control, and feedback to implement and support effective governance, including compliance issues related to decision-making and decision-support functions. The module also examines the whole area of identifying, assessing, and controlling risk as a key aspect of responsible management.
Regulatory environment of Risk Management
The module explores the discipline of risk management, including how risk management links to compliance management within organisations. The module also examines the role of the board in terms of the risk management processes and will explore techniques that can be used to ensure the effective assessment, monitoring and control of risk at all levels within an organisation.
Employability
The programme is benchmarked against ICSA's own high level standards. On completion, graduates who go on to become chartered secretaries will be professionally qualified to undertake a variety of senior roles in governance, law, finance, strategy, leadership, and administration. Many will follow a highly successful and financially rewarding career in a number of sectors, including private, public and voluntary.
Upon completion of the course you will:
Gain Graduate ICSA status, with the opportunity to apply for full Chartered Membership
Gain in depth understanding of corporate governance, from corporate, investor and stakeholder perspectives
Have a better understanding of management theory, as well as a highly specialised set of board level leadership skills
Gain the skills to become a strategic thinker able to recognise, analyse and influence the factors governing corporate affairs
The Masters in Corporate Governance combined with the internationally recognised ICSA qualification makes graduates highly employable in senior governance and administration positions. On this programme you will be encouraged to develop yourself in order to become a key player, with the skills, vision and ability to influence change.
Due to their varied knowledge and expertise, qualified chartered secretaries command highly-paid jobs in the private, public and voluntary sectors.
Employability Service
We are University of the Year for Graduate Employment for the second year in a row - The Times and Sunday Times Good University Guide 2018, 2019.
At LSBU, we want to set you up for a successful career. During your studies – and for two years after you graduate – you'll have access to our Employability Service, which includes:
An online board where you can see a wide range of placements: part-time, full-time or voluntary. You can also drop in to see our Job Shop advisers, who are always available to help you take the next step in your search.
Our Careers Gym offering group workshops on CVs, interview techniques and finding work experience, as well as regular presentations from employers across a range of sectors.
Our Student Enterprise team can also help you start your own business and develop valuable entrepreneurial skills.
Professional links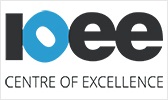 Centre of Excellence status is the IoEE's (Institute of Enterprise and Entrepreneurs) flagship organisational accreditation for organisations that promote and deliver enterprise skills development – and is in recognition of the School's entrepreneurial culture and leading-edge practice.
The Institute of Chartered Secretaries and Administrators (ICSA) is the international membership and qualifying body for chartered secretaries and other governance professionals, and a recognised world authority on governance, risk and compliance.
Teaching and learning
Lectures cover concepts which underpin participative approaches to learning. Workshops, seminars, case studies and student led discussions facilitate more active modes of learning.
Assessment is by a combination of examination and/or coursework. Lecturers offer a rich profile of academic and professional qualifications backed by teaching and/or research experience.
An academic is appointed as your Dissertation Facilitator, to offer guidance and constructive advice on the preparation of your dissertation.
Personal Tutoring
As a postgraduate student in the Business School, your personal development and wellbeing is very important to us, so we have developed a personal tutoring system that is tailored to your individual and group needs.
Firstly, you will be allocated a personal tutor who will be available to you on a 1:1 basis as well as facilitating group personal tutoring sessions, designed to enhance your academic and personal development within your postgraduate degree programme.
In addition to an allocated personal tutor, there will also be a personal tutor available 'on call' in a designated room, called 'Talk', for confidential 1:1 pastoral care meetings every day of the academic semester from 9am to 8pm. This personal tutor can be seen by appointment or within a few minutes in order to assist you with any concerns that you may have.
Our personal tutoring motto is that we want you to "Achieve, Succeed & Excel".
Entry requirements
Applicants with any of the following qualifications will be considered for admission:
Normally a relevant honours degree (minimum lower second) in accounting and finance, UK law, business studies or economics. Other degrees and equivalent qualifications will be considered on merit
Completion of all levels of the CCAB professional examinations and ICSA Diploma in Business
Completion of all levels of CIMA examinations
Other (non-relevant) qualifications will be considered if students have relevant business experience
All applicants must demonstrate proficiency in reading, speaking and writing in the English Language. The entry requirements will be consistent with those for Master's courses as set out in the University's Academic Regulations for Taught Programmes - normally international students for whom English is not the first language will require to have gained IELTS at level 6.5 (or equivalent).
In addition to the normal entry requirements, Admission Tutors will look for evidence of the following abilities:
Motivation, interest and commitment
Communication skills such as the ability to write clearly and in a coherent way and
communicate orally with other people.
Ability to manage simultaneously a demanding course of study together with professional
and personal commitments.
How to apply
International students
International (non Home/EU) applicants should follow our international how to apply guide.
Home/EU applicants
Mode
Duration
Start date
Application code
Application method

Mode

Full-time

Duration

15 months

Start date

January

Application code

5340

Application method

Mode

Full-time

Duration

12 months

Start date

September

Application code

5339

Application method

Mode

Part-time

Duration

2 years

Start date

September

Application code

1319

Application method
Postgraduate students and research students should apply through our dedicated application system. Full details of how to do this are supplied on our How to apply section for postgraduate students and our How to apply section for research students.
See our admissions policy (PDF File 544 KB) and complaints policy (PDF File 127 KB).
Accommodation
Students should apply for accommodation at London South Bank University (LSBU) as soon as possible, once we have made an offer of a place on one of our academic courses. Read more about applying for accommodation at LSBU.
Finance
It's a good idea to think about how you'll pay university tuition and maintenance costs while you're still applying for a place to study. Remember – you don't need to wait for a confirmed place on a course to start applying for student finance. Read how to pay your fees as a postgraduate student.
Postgraduate Application Service
Book a session with one of our specialist Postgraduate Advisors. Over a one on one Advice Session they'll advise you on postgraduate degrees at LSBU that match your interests and experience.
Prepare to start
We help our students prepare for university even before the semester starts. To find out when you should apply for your LSBU accommodation or student finance read the How to apply tab for this course.
Enrolment
Before you start your course we'll send you information on what you'll need to do before you arrive and during your first few days on campus. You can read about the process on our Enrolment pages.
Preparatory reading
'Governance and Compliance' ICSA monthly magazine
'One Stop Company Secretary' David Martin
'ICSA Company Secretary's Handbook' 10th Edition Doug Armour ISBN
'Corporate Secretarial Practice' 2nd Edition Luke Thomas.
'A Practical Guide to the UK Listing Regime' Herbert Smith Freehills 3rd Edition.
Critical Thinking Skills: Developing Effective Analysis and Argument (Palgrave Study Skills) Dr Stella Cottrell:
Fees and funding
Fees are shown for new entrants to courses, for each individual year of a course, together with the total fee for all the years of a course. Continuing LSBU students should refer to the Finance section of our student portal, MyLSBU. Queries regarding fees should be directed to the Fees and Bursaries Team on: +44 (0)20 7815 6181.
Year 1 FT Southwark JAN (MSc)
UK/EU fee:

£9135

International fee:

£13780

AOS/LSBU code:

5340

Session code:

1FS00
Year 1 FT Southwark SEPT (MSc)
UK/EU fee:

£9135

International fee:

£13780

AOS/LSBU code:

5339

Session code:

1FS00
Year 1 PTDER Southwark SEPT
UK/EU fee:

£4060

International fee:

£6124.44

AOS/LSBU code:

1319

Session code:

1PS00
Total course fee:
UK/EU
£9135
International
£13780
For more information, including how and when to pay, see our fees and funding section for postgraduate students.
See our Tuition Fees Regulations (PDF File 136 KB) and Refund Policy (PDF File 102 KB).
Possible fee changes
The University reserves the right to increase its fees in line with changes to legislation, regulation and any government guidance or decisions.
The fees for international students are reviewed annually and the University reserves the right to increase the tuition fees in line with the RPIX measure of inflation up to 4 per cent.
Postgraduate loan (PGL) for Masters study
If you are starting a Masters course, studying either full- or part-time, you may be entitled to apply for a postgraduate study loan. Find out more at our postgraduate fees and funding section.
Scholarships
We offer several types of fee reduction through our scholarships and bursaries. Find the full list and other useful information on funding your studies on the scholarships and fee discounts page.
Fee status
Please check your fee status and whether you are considered a Home, EU or International student for fee-paying purposes and for our regulatory returns, by reading the UKCISA regulations.