BSc (Hons) Civil Engineering Site Management Apprenticeship
Southwark Campus
Civil Engineering Site Management Apprenticeship
Overview
An integral role
The Civil Engineering Site Management Apprenticeship includes a degree qualification in Civil Engineering BSc (Hons) and teaches the skills required to achieve Incorporated Engineer status with the Institution of Civil Engineers and lead to the designatory letters IEng MICE.
Civil engineering site managers work on construction sites, particularly infrastructure projects, and are responsible for ensuring that sites are managed safely and in a way that leads to the construction being achieved on time, to budget and in line with the client's quality expectations.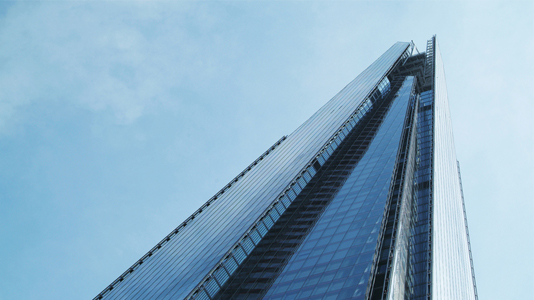 The apprenticeship is designed to create highly skilled employees who can contribute to the success of complex construction projects by demonstrating knowledge in key aspects of the management of infrastructure projects.
The full apprenticeship standard and assessment plan can be found on the IfA website.
Apprenticeship Employment Guidelines
Apprenticeship Evidence Pack Guidance
Why Civil Engineering at LSBU?
Ranked 3rd for teaching quality in the UK (Sunday Times Good University Guide 2020).

Decades of accreditation by the Engineering Council, carried out by the Joint Board of Moderators, as fully satisfying the educational base for an Incorporated Engineer (IEng).

The teaching team is active in research and/or consultancy work, and there are frequent industrial expert visits. The broad field of Civil Engineering disciplines is fully covered by the academics team.

Ranked 2nd for overall satisfaction in Civil Engineering (National Student Survey 2019).
Accreditations
Key course information - ordered by mode
Mode
Duration
Start date
Location

Mode

Apprenticeship

Duration

3.5 to 4 years

Start Date

September

Location

Southwark Campus
Modules
This degree course prepares you for a career as a civil or structural engineer. As well as developing your know-how in structural, geotechnical, environmental and transportation engineering, it allows you to acquire management and business skills.
Year 1
3D CAD and BIM
This module introduces the concepts of Building Information Modelling (BIM) through the development of architectural 3D models on industry standard parametric CAD systems. The module covers the practical competence of architectural modelling and provides exposure on co-ordinating building information models. Assessment method: 100% coursework.
Design of elements B
In this module you'll learn to design steel and concrete structural elements and steel connections according to the Eurocodes. Assessment method: 100% coursework.
Geotechnics
This module will introduce you to several simple concepts and models that are used to describe soil and its mechanical behaviour. The emphasis will be on understanding the theory based on standard laboratory tests carried out, and on the soil properties derived from the testing results. Assessment methods: 40% coursework, 60% exam.
Structures and construction management B
This module will further develop the analysis of determinate and indeterminate beams and frames started at Level 4. You'll study stress analysis including complex stress. You'll be introduced to structural analysis and design software. You'll use simple 3D models of buildings to learn load take-down. You'll also learn about CDM and Project Management aspects. Assessment methods: 40% coursework, 60% exam.
Year 2
Forensic engineering
This module uses mainly case studies to develop the principles introduced in first year design and mechanics by looking at the influence of failures on the evolution of professional practice. It will give you an understanding of holistic design applications, conservation, and the role of regulations, and it will develop your observational, deductive, creative and communication skills. A measured asset survey exercise will give you the opportunity to simulate professional practice. Assessment methods: 40% coursework, 60% exam.
Structures and design
This module is delivered in two parts. The first part will develop Structural Analysis of determinate and indeterminate beams and frames, building on the principles developed in the Structures and Construction Management Modules at Levels 4 and 5. The unit load and moment distribution methods of analyses will be introduced and developed, and the plastic theory of analysis for beams will be covered. You'll be introduced to calculations for column instability and to the usage of computer aided analysis using a commercial software. The second part of the module will extend your knowledge of steel and concrete material use, analysis of structural form, and ability in design in both qualitative and quantitative directions. Problems from the AMIStructE papers will be selected so that you can develop your analytical confidence to choose appropriate solutions, and presentations will be given on a wider range of subjects and discussed in critical peer review. Assessment methods: 40% coursework, 60% exam.
Environmental engineering
This module takes the principles of environmental engineering and applies them to practical applications of analysis and design. You'll be introduced to the principles of water quality, and basic water and wastewater treatment processes, and consider sustainability issues. You'll develop an understanding of the hydrological cycle and surface hydrology, and apply these principles to the calculation of precipitation and unit hydrograph. You'll also learn basics of groundwater flow, and the problem of contamination in groundwater. The module will also introduce air pollution and noise pollution. Assessment methods: 40% coursework, 60% exam.
Geotechnical design
This module is intended to provide an understanding to the application of theory to the analysis and design of geotechnical structures. Assessment methods: 40% coursework, 60% exam.
Year 3
Research project
This module will prepare you to carry out independent research using appropriate methods with the help of your supervisor. You'll choose a topic, prepare a project plan, review literature, carry out research and write a dissertation. Your progress will be monitored through timetabled supervision sessions to monitor progress and methodology and the log-book. Assessment method: 100% coursework.
Highway engineering B
This module covers the classification and traffic capacities of highways and junctions, footway and cycleway design and maintenance. Also covered are the highway geometrical design and the highway structural design including design traffic loading and materials in addition to related environmental and sustainability issues.
Sustainable construction
This module aims to provide an understanding of sustainability techniques/principles and how civil engineering, architecture and the wider construction industry currently implement the current legislations and policies that relate to the current sustainable practices. It will provide students with a good working knowledge of the current systems and procedures that is in place with relation to sustainable construction. The students will gain understanding of legislation and practices that are currently in place in order to assess the sustainability of the built environment and the implication within the society. They will gain a good all round knowledge of techniques and procedures that are currently available to the industry to improve the sustainability of a project.
Group design projects and PD
This module aims to involve you in the process of engineering project development from planning to detailed design working with a project team. You'll also gain knowledge and understanding of professional development attributes and requirements. Assessment method: 100% coursework.
Employability
The course will prepare apprentice engineers to perform in their companies and for potential careers in a broad range of construction companies, government agencies and organisations closely related to civil engineering. As engineers eligible for registration with the professional bodies at CEng level, there is a broad range of opportunities, from design and construction professionals through to middle management.
Employability Service
By completing the apprenticeship route, you'll have the advantage of having real-world work experience, working in a role related to your area of study. This will give you a competitive edge among other graduates when you complete your apprenticeship standard.
During your studies – and for two years after you graduate – you'll have access to our Employability Service, who can help you develop your skills through the Careers Gym workshops and presentations. Our JobShop advisers support students and graduates with finding the right job for them.
We are University of the Year for Graduate Employment - The Times and Sunday Times Good University Guide 2018.
Professional links
As the course is intended to lead to the professional qualification of Chartered Engineer CEng, it has been designed with close reference to both:
The new Engineering Council Learning Outcomes coming into effect from February 2016. (AHEP 3rd ed., 2014)
The (JBM) Guidelines for Accredited BEng Degree Programmes Leading to Chartered Engineer (JBM111_MEng, 2009)
Institute for Apprenticeships, Civil Engineer (Degree) Standard ST0417.
The graduates of the course will fully meet the requirements of CEng and following the successful completion of the first cohort, the listed accreditations (represented in JBM) will be applied for:

Teaching and learning
Duration
The typical duration for this apprenticeship is 48 months: 642 months to complete the degree and another 6 months to move towards the gateway and End Point Assessment (EPA), but this will depend on the previous experience of the apprentice.
Advanced entry requirements can be consulted with the academic and administrative staff.
Learning on-the-job
Comprised of on the job learning in a relevant job role as well as structured and independent learning, the apprenticeship route is a way to learn both theory and practice alongside each other.
Assessment
This apprenticeship and its modules are all assessed through a combination of examination and/or course work assignments and with the support of professional mentors/assessors and institutions.
Examinations will be used to demonstrate the students' ability to understand a range of complex ideas in a limited time frame, providing concise yet comprehensive solutions underpinned by sound engineering knowledge. Assignments will be used to demonstrate the students' ability to analyse a piece of technical information, make appropriate conclusions based on developed hypothesis and then appropriately communicate the range of solutions using the designated media.
The assessment plan ensures that successful candidates will have satisfied the requirements for registration as an Incorporated Engineer with the relevant Professional Engineering Institution (PEI) as the first step in their career as an engineer. Incorporated Engineer (IEng) is an internationally recognised benchmark of competence.
Entry requirements
Due to the advanced entry (Level 5) of this course, the entry requirements are as follows:
BTEC HNC/D – three Merit passes. Must include passes in Mathematics and should include Structural Analysis, Hydraulics and Soil Mechanics
Level 4 Higher Apprenticeship in Civil Engineering (Site Technician)
Cognate level 4 qualification in Civil Engineering
Applicants must hold 5 GCSEs A-C including Maths and English or equivalent (reformed GCSEs grade 4 or above)
How to apply
International students
International (non Home/EU) applicants should follow our international how to apply guide.
Instructions for Home/EU applicants
Mode
Duration
Start date
Application code
Application method

Mode

Apprenticeship

Duration

3.5 to 4 years

Start date

September

Application code

4948

Application method
See our admissions policy (PDF File 298 KB) and complaints policy (PDF File 448 KB).
An Apprenticeship Standard is comprised of a programme of study, an End Point Assessment and on-the-job learning. This means that in addition to meeting academic requirements, you'll need to be employed in a role related to your apprenticeship. The process of applying depends on whether you have an employer to sponsor (and support) you.
If you are employed and your employer has confirmed they will support your apprenticeship:
You are welcome to submit an application via our online application system. You'll need to provide details of your employment/employer as part of the application. You'll also need to ensure you and your employer meet the requirements – find out who can be an apprentice to see if you meet the entry requirements and employer commitments to find out more about your employer's role.
If you are not employed:
You will need to find a job role related to the apprenticeship you wish to apply for, with an employer who is happy to support you. If you would like to find an employer to support your apprenticeship with LSBU, you can search which employers are currently advertising Apprenticeships via the National Apprenticeship Service website searching for 'London South Bank University' as keywords.
If there are no search results, this means there are currently no vacancies. We update our vacancies regularly, so please do check back regularly.
Many employers advertise their apprenticeship vacancies on their websites or via other portals. You could search for 'find an apprenticeship' online.
When you're ready to apply, see the government's advice on how to write a winning apprenticeship application and make your application using our online application system.
Further information for apprentices
If you're a prospective apprentice, you can find out more about who can be an apprentice on our student pages.
Further information for employers
If you're an employer, you can find information about the employer commitments and further related information on the related pages for business.
Prepare to start
There are steps the apprentices, the employer and the University need to complete before you start your course. Take a look at the steps to be completed in the Enrolment section. Employers may also like to look at our steps to offering an apprenticeship.
Fees and funding
Funding
The cost of the apprenticeship is paid fully by the employer (sometimes part funded by the government) through apprenticeship levy. The apprenticeship levy is a pot of money some companies pay into, which all businesses have access to spend on the training costs of apprenticeships. Companies fall into two categories: levy-payers (who pay into the pot) and non-levy payers (who do not). You can find out more in our Levy and Funding section, specifically for employers
The apprentice does not contribute toward the cost of study.
Bands
Apprenticeship standards are all assigned a funding band by the Government – these funding bands are the maximum amount the Government will fund via the levy towards a given apprenticeship standard. There are currently 30 funding bands ranging from £1,000 to £27,000.
Incentives
Employers with less than 50 staff sending an apprentice aged 16-18 will have 100% of the training costs paid by the government. All employers who employ an apprentice aged 16-18 on the first day of teaching will receive a £1,000 incentive from the government. You can find out more in our Levy and Funding section, specifically for employers.
Cost
You can find out the funding band for an Apprenticeship Standard on the Government website. To find out how much we are charging, please get in touch with us at apprenticeships@lsbu.ac.uk
Field trips
Some modules include field with and site visits, which may be residential or outside the United Kingdom, ranging from three to five days. These are organised by the Division and students are required to contribute towards the cost. If there are any field trips or any course visits as part of your course, we will let you know in good time.