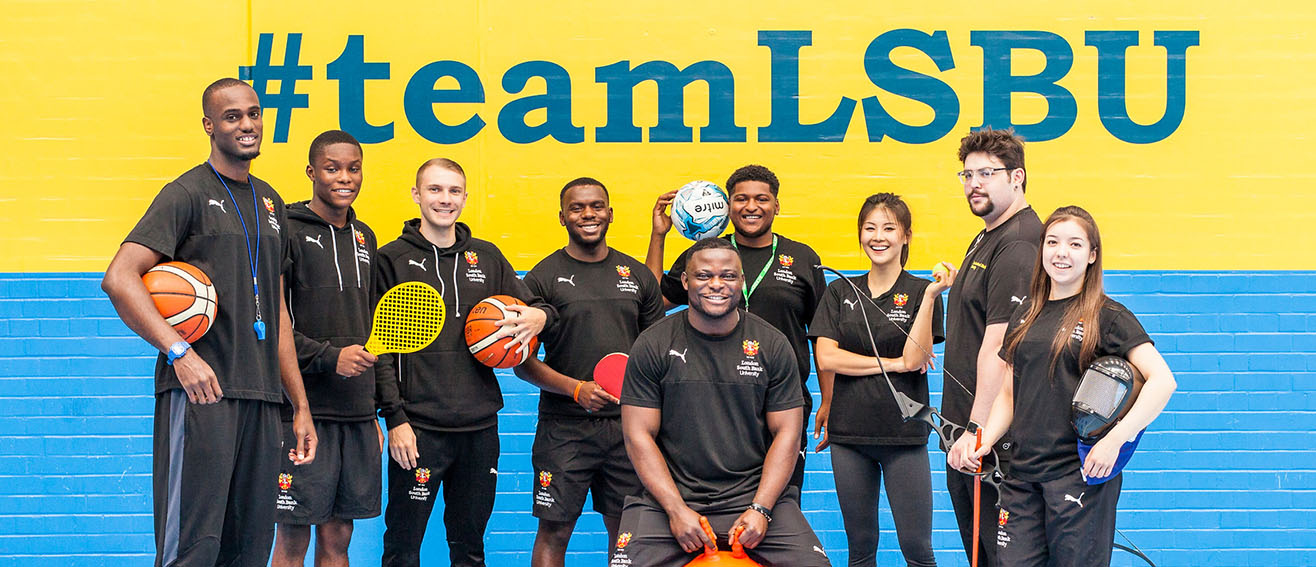 Student Sport
Sports scholarships support talented students to excel
An active student is a successful student. LSBU Active creates an environment that makes you achieve more from your student life.
From our sports club to the Just Play programme – these opportunities for everyone at LSBU Active
Student Sport Clubs
There is a place for you in Team South Bank
Being a sports club member keeps you mentally and physically fit and healthy as well as becoming part of an environment to meet and keep new friendships, have fun, create lifelong memories and establish and develop key skills future employers are seeking.
We have 10 sports clubs both competitive and non-competitive. We are believers in the idea everyone starts their sporting life somewhere, so why not start yours at LSBU?
Check out what Clubs / teams we have on offer:
Men's Rugby
Women's Rugby
Men's Badminton
Mixed Badminton
Cheerleading
Men's Football
Men's Football 2s
Women's Football
Netball
Netball 2s
Men's basketball
Women's Basketball
MuayThai
We are delighted to announce that as of September 2022 all Sports Clubs will have access to training and playing opportunities in the improved sports facilities at the new LSBU Hub in London Road.
Training will run between the below dates in term 1 & 2
Term 1: w/c 3rd October to 12th December 2022
Term 2: w/c 23rd January to 27th March 2023
Just Play: Social & Rec Sport
Just Play is exactly what it says in the name – It's all about getting active, making friends and having fun.