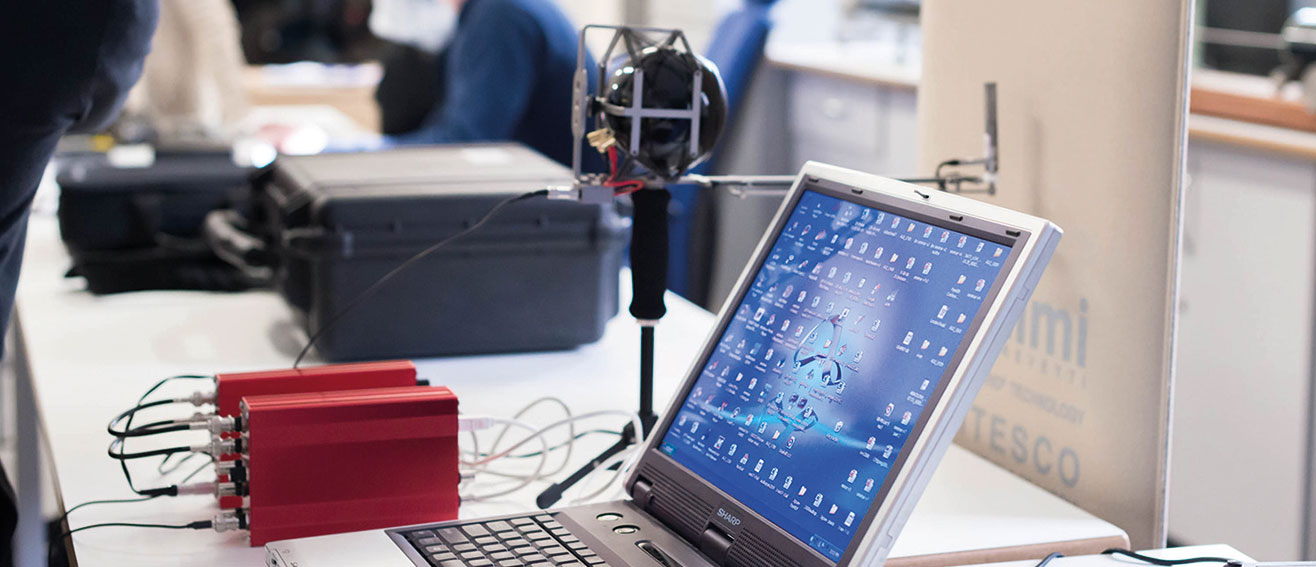 Digital Architecture Robotic Lab
This advanced digital manufacturing robotic lab is designed for high-quality research, as well as developing commercial applications for architecture
Digital Architecture Robotic Lab
The Digital Architectural Robotics Lab (DARLab) is a research platform in architectural education that advances experimentation and cross-discipline collaboration among students, industry partners and academic staff to expand the boundaries of architectural practice.
Virtual Tour
Take a tour of DARLab.
Sophisticated technology
The newly renovated DARLab uses sophisticated industrial technology to perform architectural fabrication research. It is one of the few academic institutions around the world using robotic automation to perform both subtractive and additive manufacturing processes. The DARLab contains a Multi-function Robotic Platform for Architectural Applications (pictured); a robotic platform able to process different materials with custom equipment and tools. It consists of an industrial robotic arm in combination with quick-change plates. This is easily modified, allowing many different tasks to be configured.
Interactive teaching
The academic team working in the DARLab are qualified experts in a variety of disciplines including architecture, engineering and industrial robotics. This means they are well-placed to provide students with a holistic understanding of the capabilities of avant-garde technologies, as applied to architecture and design.
Research with implications
The DARLab is examining the changes in the requirements for architectural production that result from the introduction of digital manufacturing techniques. Research interest lies in combining data and material, and the resulting implications this has on architectural design. The possibility of directly fabricating building components designed on a computer expands not only the range of possibilities for construction, but, by the direct implementation of material and production logic into the design process, it creates a unique form of architectural expression and a new aesthetic. The main area of research focuses on additive digital fabrication techniques used for building standardised architectural components. The objective is to develop integration between new materials, and new tools to develop innovative construction fabrication processes.
The areas of expertise that researchers in the DARLab are drawing from include:
Computational design and process innovation
Advanced materials and constructive systems
Robotic control and digital fabrication
Integrated digital design processes
Digital fabrication has altered the architectural profession significantly in recent years and architects, engineers and artists all stand to benefit from industrial robots, like DARLab, that can be turned into intuitive design tools. For the construction industry, DARLab breaks typical constraints and solves common problems, for instance by implementing digital manufacturing within the design process itself.

Federico Rossi, Academic Lead
Consultancy opportunities
We can offer consultancy to match industry needs. This could include consultancy on 3D printing equipment, robotic milling, automation in building industry, 3D scanning, or customised training and development. Often, we collaborate with digital artists, engineers, architects and fabricators to implement digital fabrication processes.
Industry partners
More information can be found at www.dar-lab.net