Professor Ewart Keep, honorary degree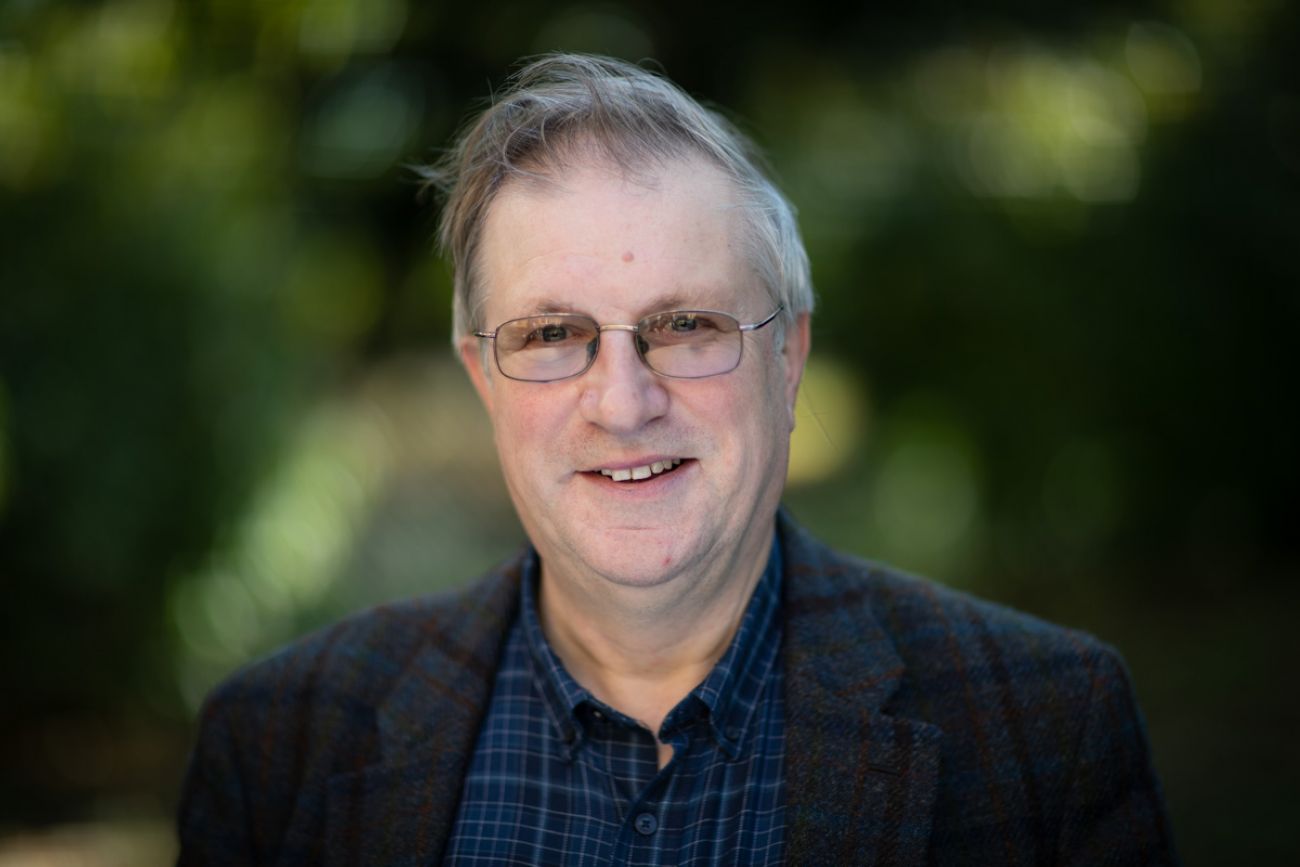 "Vocational education is a bigger part of the picture than many people realise"
Professor Ewart Keep is Emeritus Professor in Education, Training and Skills at the University of Oxford. A history graduate, he went on to gain a PhD in industrial relations at the University of Warwick and to co-found the Centre on Skills, Knowledge and Organisational Performance (SKOPE). He is awarded an honorary degree in recognition of his very significant contribution to raising the profile of further education and to shaping the debate around how skills can best contribute to our economy.
I've spent my career focusing on what some would call the "grubby" side of education. If you go into the education department of most universities, you'll find the focus is mainly on schools with a little bit of attention paid to higher education. Generally, they're not interested in vocational training. But there are as many young people in FE colleges as there are in 6th form. It's a much bigger part of the picture than many people realise and certainly than the media coverage would suggest.
Much of our thinking about skills is based on the idea that there's no problem that can't be fixed by education. Politicians tend to obsess about the supply element – remember the New Labour mantra, "education, education, education"? But we also need to look at demand. Do employers actually want employees with more skills? And do they know how to use the skills their employees do have to good effect? I would say our biggest achievement at SKOPE was to get people thinking more about the importance of demand and utilisation.
Government should be supporting businesses to be better employers. I would argue that the real key to creating a high skill, high wage, high productivity economy is to help employers to become more innovative, to design better jobs and improve the way they manage their people. It can be done, and it already is in countries such as Finland and Germany. In Scotland too you see much greater integration between industrial relations, employment practices and skills policy. But all that means taking a long-term view and that's something we seem to struggle to do here in England.
The sectors that manage skills better are those where employers are collectively well organised. Take for example the automotive industry or engineering construction. Both have strong sectoral bodies that bring employers together and provide a channel through which they can communicate effectively with government. Compare that with, say, retail, or travel and tourism, where you've got hundreds of thousands of individual employers and little in the way of collective infrastructure and you will start to see the scale of the challenge.
Self-employment creates challenges, too. How do you organise and deliver training in a world where a growing number of people are working for themselves? There are examples of good practice, for example in film and TV where the big companies pay into a voluntary levy scheme in order to fund training for a largely freelance workforce. So it's not entirely doom and gloom. I see opportunities in the future too for universities in supporting adult learning. It's something that's fallen off the radar somewhat in recent years, but I think increasingly government is realising that, no matter how good your initial training and education, it's not going to be enough to last a lifetime.
My advice to anyone leaving university now would be to remember that this is just the start of your learning journey. You should be very proud of what you've achieved, but don't make the mistake of thinking that gaining your degree is the end. It's not about ticking that box and getting on with the rest of your life. I think we're all going to have to get used to the idea that our careers are going involve some quite substantial chunks of additional learning, if we're going to stay ahead of the curve.
Search stories
Categories