Ottavia Cannavo, alumna, MSc International Accounting and Finance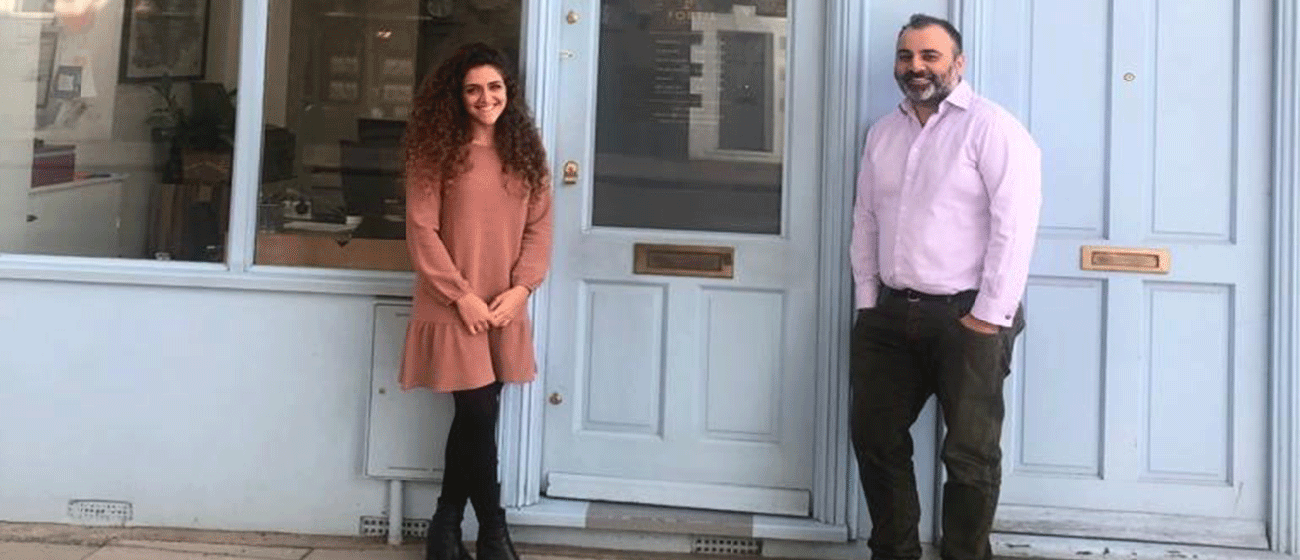 MSc International Accounting and Finance student, Ottavia Cannavo shares her experience of how her placements through the Employability Team at LSBU Business School helped her land a job with LSBU alumnus, Harry Theocharous, Director at Fortis Accountants.
Studying at LSBU Business School
I loved all the modules I attended because they had a good balance between theory and practice; the professors were all amazing and extremely keen to help. I loved the international vibe and the many extra-curricular activities the university offered.
I got the chance to take part in many events with Lyn Hamblin, our amazing Placement Module Leader. She not only helped to get placements that would fit our skillsets but also organised many activities and events, at local businesses, which we took part in. Almost all the activities I had the chance to take part into were offered through Lyn.
Recording a Video CV
Thanks to Lyn I had a video CV recorded and put together by professionals which I could use to approach prospective employers. The video is on the LSBU website and LSBU Business School LinkedIn page. I had never done anything like that before. I connected with and made new friends with the other people who were participating. At the end of the year Lyn asked if we could share our experience at the Academics' end of the year party. I had the chance to share my gratitude and support for Lyn and her amazing work.
Speaking at a London Southside Chamber of Commerce event
Once again Lyn offered me a great opportunity to improve my skills and challenge myself. LSBU hosted an event organised by the London Southside Chamber of Commerce and Lyn asked if anyone wanted to help her organize and host the event. Additionally, she asked if someone was willing to volunteer to be one of the panel's speakers. I thought it would be an amazing, challenging and fun opportunity and I took it. It was an exciting experience, definitely out of my comfort zone which is what made it so rewarding.
Placement at KPMG in Catania, Sicily
I did a 9-month placement at KPMG was in Catania (Sicily), my hometown. I really wanted an experience in auditing, and I had the chance to learn so much during my time there.
The activities varied according to the period of the year and hence the part of the audit we were performing. It has been a very challenging period, I worked very long hours together with my colleagues and worked on my MSc dissertation during my free time and weekends. Despite the stressfulness of the job, I loved every minute of it and learned daily sharpening my soft and hard skills. I mastered my IT abilities and built up my confidence when talking to the clients.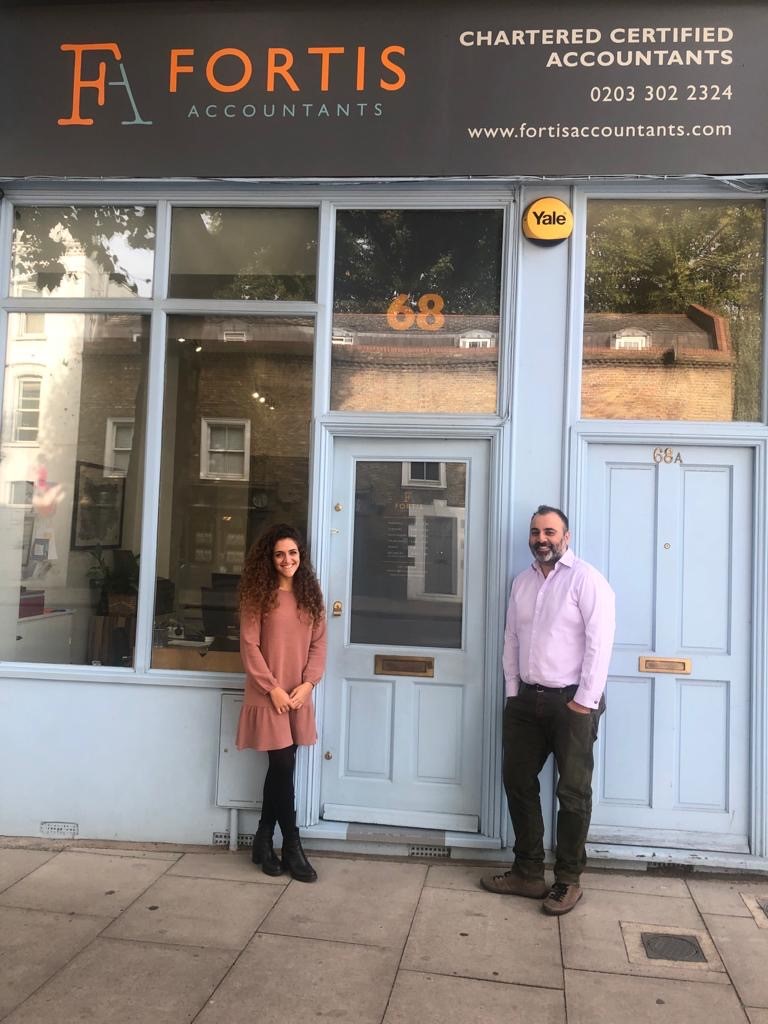 Applying for the role as Trainee Accountant at Fortis Accountants
I received an email from Lyn around mid-July advertising the role at Fortis. We had to complete a questionnaire a write a cover letter and answer some questions. A couple of days after I received an email from Lyn announcing I was selected for a first interview with Harry.
Since the beginning I thought Fortis would have been a great opportunity for me to enter the work environment and to learn consistently. I have always valued the perks of working in a small firm where you are given trust and responsibilities and you have the chance to learn about all the activities undertaken by the company.
Working as a Trainee Accountant at Fortis
My role as Trainee Accountant is strictly related to the world of Accounting which was the main subject of my course at LSBU. I am also learning about Taxation, which had always interested me.
I oversee some new clients where I set up preparing their engagement letters, registering their companies on Companies House and managing the work we need to carry out for them. I help with the administration, prepare the accounts, the VAT returns, the bookkeeping and Tax Return. I am increasingly given more responsibilities and started double checking some of my peers' work as well.
I love how I have the chance to learn every minute I work at Fortis. We have such a variety of clients and activities that it's impossible to get bored and I discover new things on a daily basis. Harry and the whole team are extremely helpful and welcoming.
What are your goals for the future?
I aim to become a certified accountant and keep working with Harry to learn as much as I can. I really hope I will help this amazing firm to grow and flourish and maybe eventually have an Accounting firm of my own.
Any advice to students thinking about a placement or internship?
I strongly advise to look for placements. Not only do they look good on your CV, but they also give the chance to learn, make mistakes, explore and have fun while starting to build our future.
Find out about LSBU Business School Employability Team and MSc International Accounting and Finance.
Tags