Nazir Afzal OBE, honorary doctor of law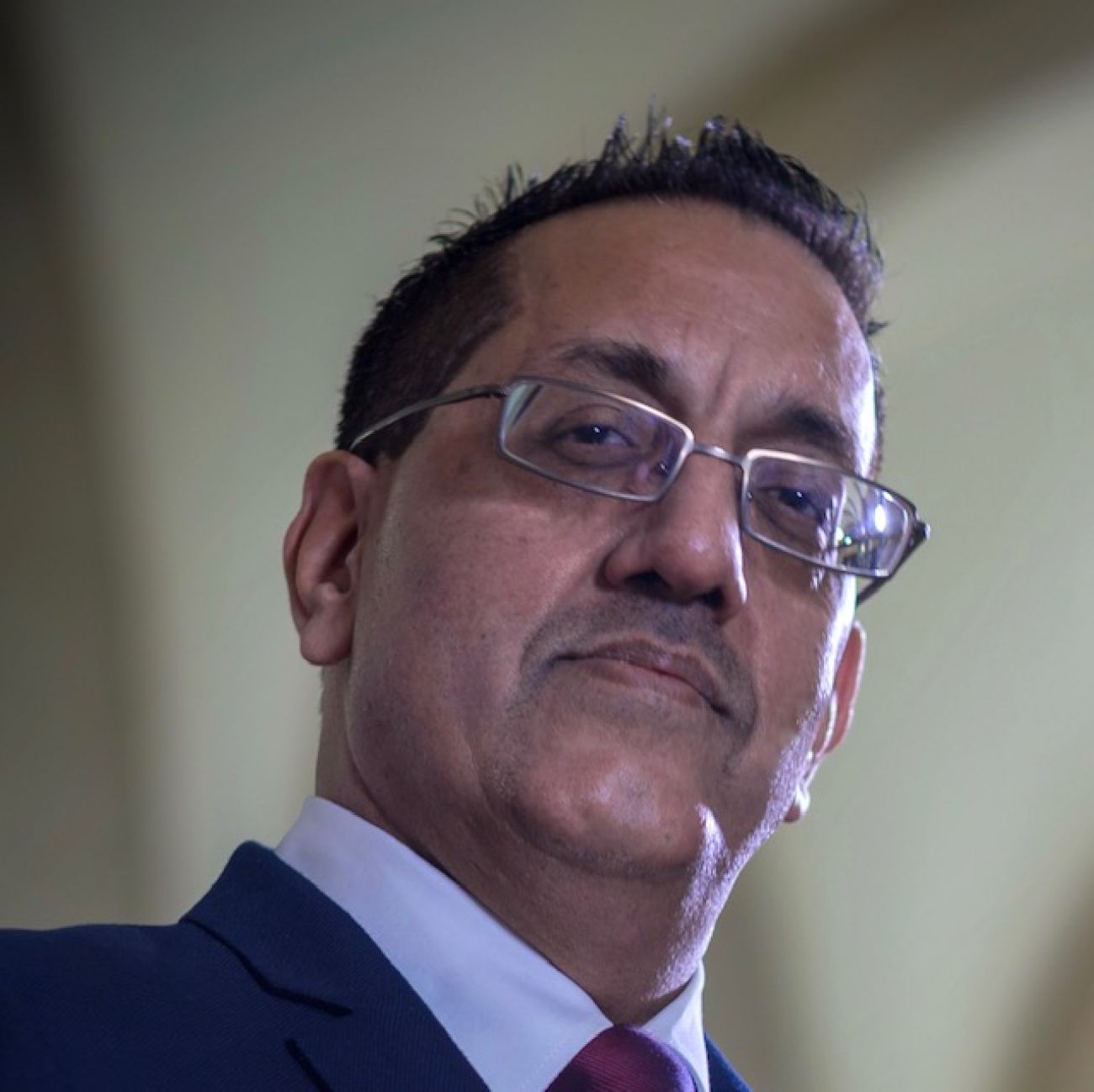 "I value institutions like LSBU because they give people the tools to break down barriers and achieve their fullest potential"
Nazir Afzal OBE, who has been made an honorary doctor of law, is a lawyer best known for tackling cases involving violence against women and the exploitation of children. He spent much of his career in the Crown Prosecution Service and was the first Chief Crown Prosecutor to come from a minority ethnic background. Since leaving the CPS in 2015 he has taken on a portfolio of high-profile roles, is patron of nine charities and continues to advise on law enforcement worldwide.
I've been on an Al-Qaeda hitlist and I've been targeted by far-right thugs because of my work. I experienced several traumatic incidents in my early life which, I think, have helped me develop a degree of resilience. But what has really kept me going when things were dangerous or felt overwhelming is the inspiration I have found in listening to the victims of serious crime and bereaved families. The courage of victims and witnesses, and their willingness to move beyond trauma, fuels my desire to deliver justice in a way that helps and supports them.
What I'm really interested in is social justice. The law is just a means to an end. Nelson Mandela and Gandhi were lawyers, but used the law as a tool for change and that continues to inspire me. I have always sought out the cases no one else wanted to take on, in the hope of giving a voice to people who are usually unheard. I'm not interested in law itself but in the opportunities it gives you to support witnesses, to present evidence and, above all, to advocate on behalf of victims.
I learned from my parents that you don't need to be powerful to bring about change. Neither of my parents was educated, but within their community of first-generation Pakistani immigrants, they took on an advocacy role. People came to them when they needed help dealing with the authorities. I watched this from the sidelines and then, from when I was ten or so, my father began to ask me to write letters, usually to the local council or to someone's doctor. Some of these letters made a real difference and I began to see that it was possible for one person to bring about change. You don't necessarily need power, but you do need the right tools.
In the early 1990s I worked as a prosecutor by day and DJ by night. I still love dance, trance and house music. In another life I could have happily made a career in music. But it's probably for the best that I stuck with the day job. One night I was DJing at a club in Camden when the late great Andy Weatherall [legendary DJ and producer] turned up. He was a lovely man, but his advice was, "Nazir, Give it up!"
Think about your legacy from day one: what do you want to be remembered for? You can change someone else's life by your behaviour and actions. It may not seem much at the time – not every change is huge or dramatic – but it could be a revolution for them. I received an email very recently from a woman who was dying. She told me that ten years earlier I'd prosecuted someone of whom she had been one of many victims. Simply knowing that he had been prosecuted for what he did had affected her profoundly. She told me that the years since had been the happiest of her life.
Failure happens to everyone – and some of my best cases were failures with positive endings. I once tried to prosecute a man for manslaughter because I believed he had driven his wife to suicide. The case failed because the law at the time did not allow such a charge to be brought. But subsequently through the Court of Appeal I was able to change the law so that future prosecutions could be made on these grounds.
What you focus on matters. It's important to make conscious choices about what you do and how you spend your time. I made a conscious decision about 20 years ago that I had two priorities in life: my ability to affect change; and my family. Friends and social life have taken a back seat. It's important not to let others define you or limit you. Follow your own passions and refuse to be pigeonholed. Look beyond your familiar world, think internationally and stretch yourself in the search for opportunities to deliver change, whether large or small.
In terms of the value it adds to people's lives, LSBU is far more powerful than Oxbridge. I've had a connection to LSBU since the 1990s, when a friend's daughter studied here. So often young people get to further or higher education with no idea of their real potential. What somewhere like LSBU does so well is equip students to push beyond what they think they can do, support them with a strong network and allow them to flourish.
Search stories
Categories